Looking for the perfect brownie recipe? Go for these rich and fudgy cheesecake brownies by Preppy Kitchen. This is by far the best one I have tried this season. The taste is amazing, and the texture is perfect. No one will surely say no to these sweet treats.
Ingredients:
1 cup of unsalted butter
1 1/3 cups of semi-sweet chocolate chips
3/4 cup of cocoa powder
1 cup of granulated sugar
1 cup of brown sugar
2 eggs
1 yolk
1 tablespoon of coffee
1 tablespoon of vanilla extract
1 cup of all-purpose flour
1 teaspoon of salt
1 tablespoon of water
For the cheesecake topping:
16 oz of cream cheese
1/2 cup of sugar
1 tablespoon of vanilla extract
1 pinch of salt
2 eggs
Instructions:
Step 1:
Make the brownies. In a large bowl, add the melted butter and 1 cup of chocolate chips. Microwave at low power on short bursts until most are melted. Stir together until smooth.
Step 2:
Immediately add the cocoa powder and salt to the chocolate and mix until well combined.
Step 3:
Add white and brown sugars, eggs, yolks, vanilla, and coffee into the mixture. Mix until it becomes smooth.
Step 4:
Add the flour and mix until just combined then add in the remaining chocolate chips. Reserve 1/2 cup of the brownie batter, and transfer the remaining mixture to a pan lined with parchment paper. Set aside.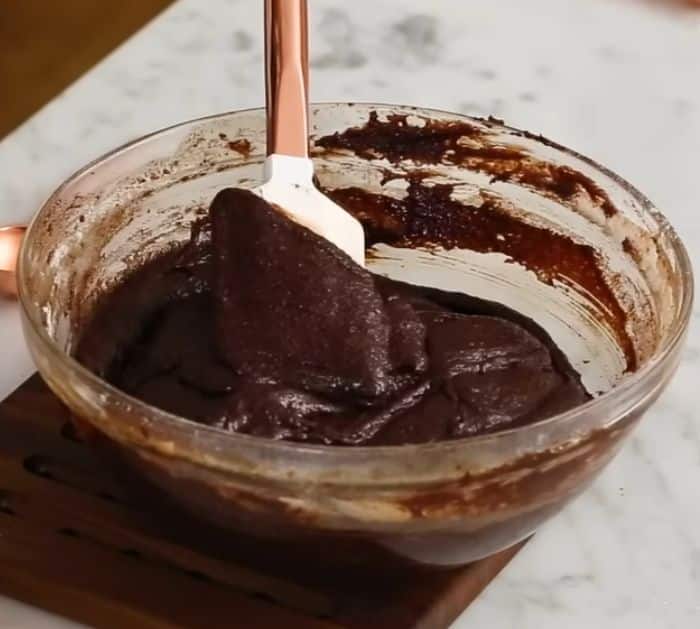 Step 5:
Make the cheesecake topping. In the bowl of a stand mixer, add the room-temperature cream cheese and whisk at medium speed for about 3 to 4 minutes.
Step 6:
Lower the speed to low and slowly add sugar, salt, and vanilla. After that, add the eggs one at a time, while mixing. Scrape down the sides and mix again.
Step 7:
Transfer the cheesecake mixture to the brownie base and spread it evenly.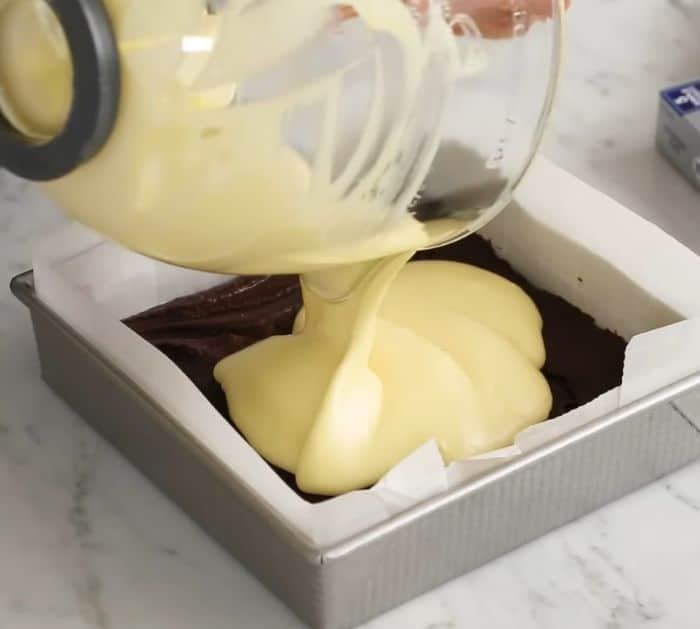 Step 8:
Add dollops of the reserved batter then swirl it with a skewer.
Step 9:
Place in the oven and bake at 350F for about 10 minutes then reduce temperature to 325F and continue baking for 35 minutes.
Rich and Fudgy Cheesecake Brownies