This heat can be exhausting sometimes, especially if you are always out in the sun. To those of you who love being outdoors during this season, I am sure you know how it feels. Make sure you are always fresh and hydrated by drinking water or refreshments! Here's a recipe that I highly recommend. I was looking for a delicious drink that I could prepare for my whole family and found this refreshing watermelon mocktail recipe by Eiliyah Kitchen. My parents and the kids loved it so much! It's perfect for grill parties or picnics.
Ingredients:
1/2 yellow lemon (cut into cubes)
15 to 20 cubes of watermelon (plus more)
14 to 15 leaves of fresh mint
2 teaspoons of sugar
1/2 glass of ice cube
2 slices of fresh lime
2 to 3 leaves of fresh mint
1/3 glass of club soda
For garnish:
watermelon slice
lemon slice
Instructions:
Step 1:
In a container, add cubed lemons, 15 to 20 cubes of watermelon, 14 to 15 leaves of fresh mint, and 2 teaspoons of sugar. Muddle all the ingredients together until the watermelon slices are crushed.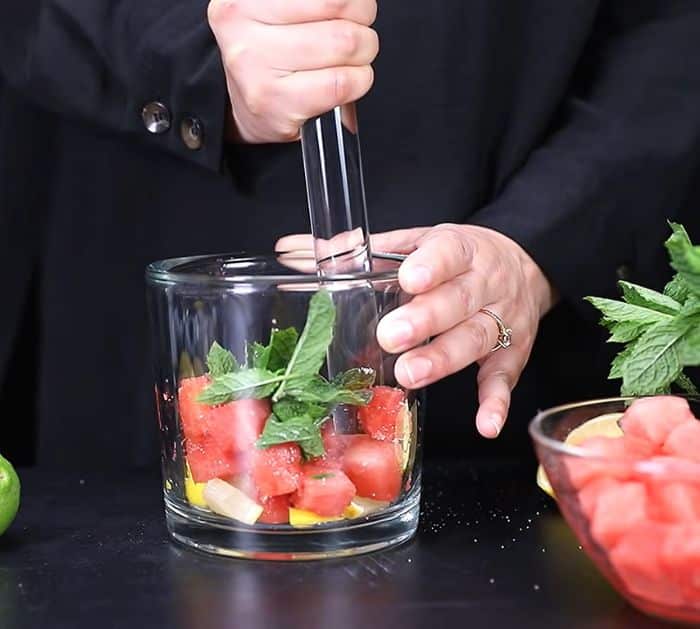 Step 2:
Fill half of your glass with ice cubes. Add two slices of fresh lime slices and 2 to 3 fresh mint leaves.
Step 3:
Fill 2/3 of the glass with the watermelon mixture. Make sure not to add the bits. You can also strain the mixture to remove some of the bits and watermelon seeds.
Step 4:
Add some watermelon cubes to the glass. Make sure not to fill it too much.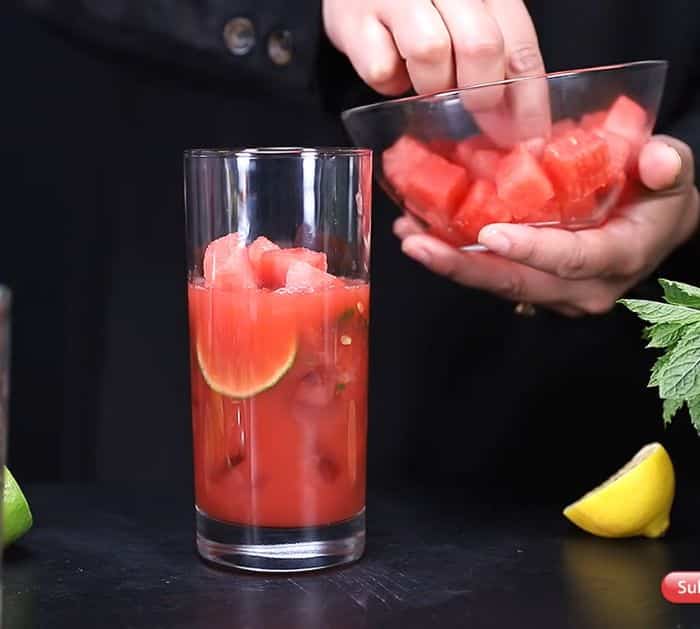 Step 5:
Fill the remaining 1/3 of the glass with club soda. Stir everything until well combined.
Step 6:
Garnish with lemon and watermelon slices on top. Serve and enjoy this yummy drink!
Love this drink? If so, make sure to visit and subscribe to Eiliyah Kitchen on Youtube. They have a lot of really good drinks that you will absolutely enjoy.
Refreshing Watermelon Mocktail Recipe