I always loved Lobster's cheddar bay biscuits, which is why I'm thrilled to discover this copycat recipe from Caffeinated Coconut via Youtube! This recipe is definitely the best out there, and you won't even notice the difference – it tasted just like the original! What's more, it is super easy to make, and I bet all the ingredients are in your kitchen already. My family loves these biscuits and pair it with almost anything. I remember serving these for three consecutive days, and they didn't complain as they absolutely loved them. Try this today and see for yourself! Watch the video below to learn the step-by-step instructions.
Ingredients:
2 cups of all-purpose four
1 cup of shredded cheddar cheese
1 tsp baking powder
1 tsp salt
1/2 tsp garlic powder
1 large egg
1/3 cup melted butter
Garlic Butter Spread:
2 tbsp melted butter
1/2 tsp garlic powder
a pinch of salt
dried parsley
Directions:
Step 1
Preheat your oven to 425 degrees F. Next, to a large bowl, add 2 cups of all-purpose flour, 1 cup of shredded cheddar cheese, 1 tsp of baking powder, 1 tsp salt, and 1/2 tsp garlic powder. Mix well. To another bowl, add 1 large beaten egg, 2/3 cup of milk, and 1/3 cup of melted butter. Mix well, then combine the dry and wet ingredients. (Don't overmix.)
Step 2
Wrap your baking pan with aluminum foil and spray some non-stick cooking oil. Next, divide your mixture into ten equal biscuits and place them in the prepared baking pan. After this, place them in the preheated 425 degrees F oven and bake them for ten minutes. While waiting, make the garlic butter spread. Melt 2 tbsp of butter, then add 1/2 tsp garlic powder, a pinch of salt, and dried parsley. Mix together to combine. Once the biscuits are done baking, spread the garlic butter spread onto each equally, then place them back in the oven and bake for another five to seven minutes. Serve and enjoy!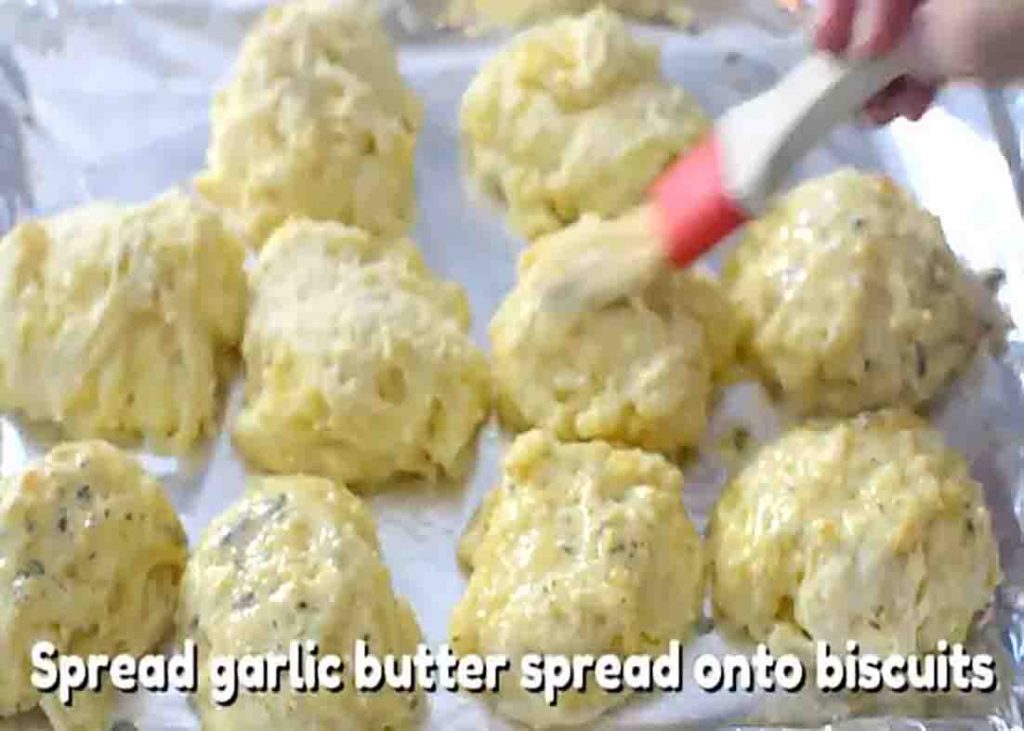 Red Lobster Copycat Cheddar Bay Biscuits Recipe