These red hot Valentine shots by Tipsy Bartender on YouTube are cute and festive for a Valentine's or Galentine's party. If you prefer cocktails, you can make this into a drink by adding another mixture such as soda water to dilute the ingredients. I love how the shot is the red themed and vibrant. This would be a great way to kick off Valentine's with cute drinks. My favorite part of this shot would be the red sugar and candy heart. The presentation is incredible and girly. It's so simple to make this and the combination of ingredients makes this look like an easy shot to take.
Ingredients:
1 Part Fireball or any cinnamon whisky
1 Part Cherry Vodka
Splash Grenadine
Pearl Dust
Red Sugar
Candy Hearts
Directions:
First, in 2 separate plates add cornstarch on one plate and red sugar on the other. Coat the shot glass rim with the corn starch and add the red sugar for the outline. Add ice to a cup or mixer and combine cinnamon whisky, cherry vodka, and grenadine. It's optional to add pearl dust that is edible for a shimmery effect.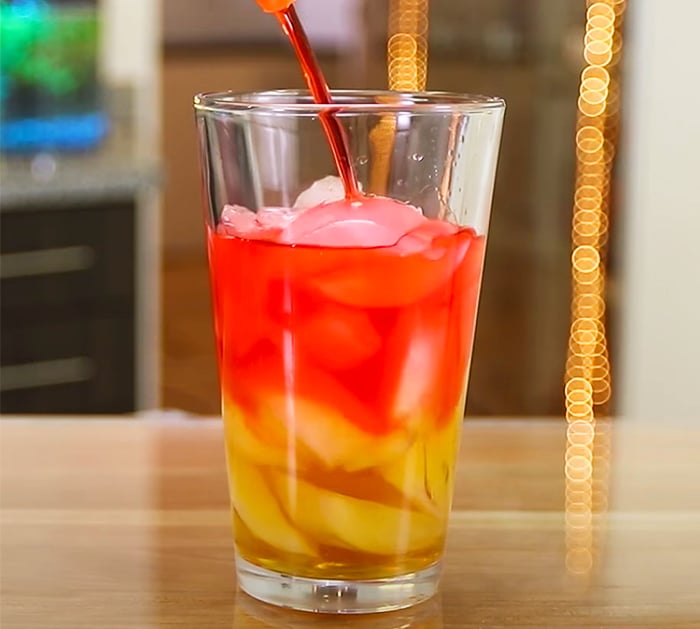 Next, stir and shake everything together then strain the mixture into shot glasses, and garnish with a candy heart.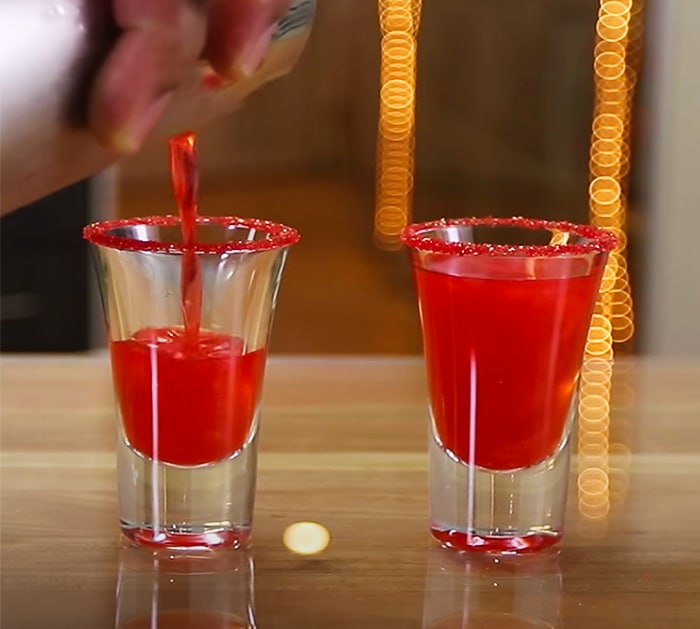 Overall, this can be a dangerous Valentine's shot, and I wouldn't oppose on making a pitcher of this drink. The pearl dust added to the drink adds a shimmery affect, and it looks like a smooth drink. If all shots look this delicious, I wouldn't mind taking them. I'm so bad at shots now so I prefer adding other ingredients to hide the alcohol taste. These are cute shot drinks and would be amazing if you're throwing a Valentine's party or girls night.