You will surely fall in love with this pretty pincushion that is super easy to sew by Margaret Leuwen Quilting on YouTube. You can use any fabric of your choice with this project or use your scrap materials from previous crafts. The steps are very easy to follow and are also so simple that even beginners in sewing can perfect this project on the first try.
Materials:
Lining fabric
2 different colors main fabric
Backing fabric
Ruler
Scissors or rotary cutter and a cutting mat
Needle and thread
Fabric pins
Sewing machine
Directions:
Step 1
Cut your lining fabric into an 11-inch square, then fold over the edges by ½ inch, and press nicely. Fold the corners toward the middle to form a smaller square, then give it a good press, cut a small piece of fabric with a 4⅞ inch size, and insert it into the middle of the square before folding in the corners toward the middle again. Topstitch around the four corners as well as the center to hold them in place, then place the triangle pieces on each side alternating the colors, and turn the edges over before securing with a pin as shown in the video. Sew around the folded edges, then trim off the excess fabric, and cut the backing fabric at about 6×12 inches.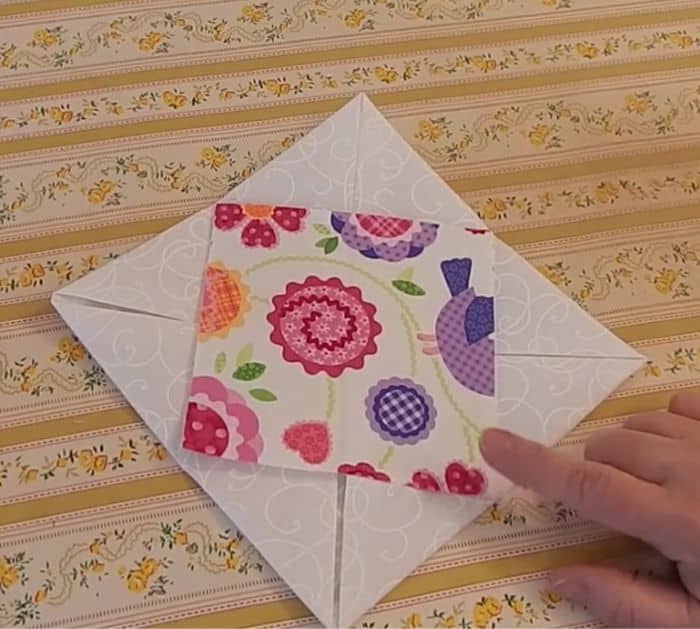 Step 2
Fold the backing fabric in half with its right sides facing and give it a press, then lay it underneath the patchwork making sure that the latter has its wrong side facing up, and sew around the edges with a ¼-inch seam allowance making sure to leave a gap for turning. Once done sewing, then trim off the corners, and turn the piece right side out. Poke the corners nicely, then fill it with any filling or stuffing of choice, tuck the seams nicely, and sew it close. You can add the button at the center and you're done!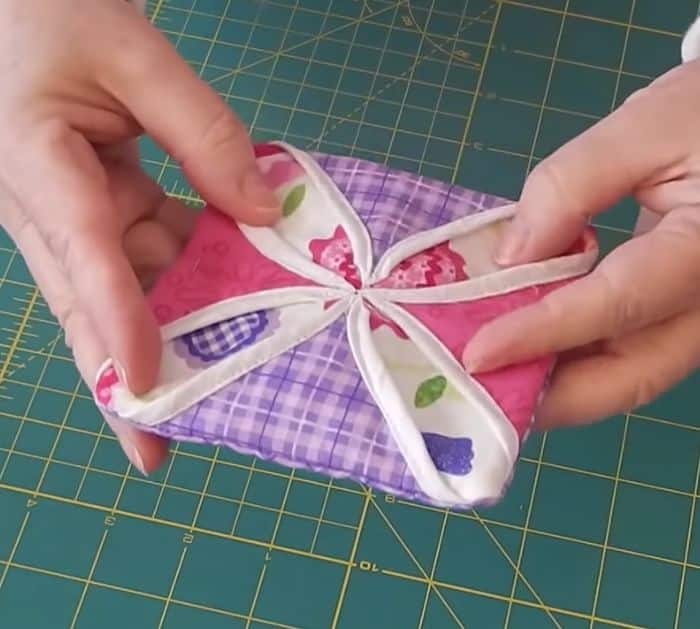 *These amazing images are all credited to Margaret Leuwen Quilting via YouTube. Check her other content and follow for more!
Quilted Tiny Pincushion Sewing Tutorial