This pumpkin dump cake recipe was inspired by a viral Tik Tok video. Simply Mama Cooks on YouTube recreates an easy Fall cake with her own rendition rather than following exactly like the one from Tik Tok. Dump cake recipes are ideal because it's so easy and it usually comes out perfect. This recipe requires only 8 ingredients to make, and it's budget-friendly. If you don't have a lot of time in the kitchen, but want a nice Fall sweet dessert, I would recommend this recipe. After watching this video, I know this would be something I would make during this Fall season. There are so many ways to dress up this pumpkin dump cake recipe if you want it fancier. This would be great to make for a gathering or the holidays.
Ingredients:
15.25 oz (432 g) Yellow Cake Mix

2 sticks (227 g) salted butter

4 large eggs

14 oz (396 g) can sweetened condensed milk

15 oz (425 g) pumpkin puree

1 Tbsp pumpkin spice mix

1 Tbsp (15 ml) vanilla extract

1/4 tsp salt
Directions:
First, add all of your ingredients into a large mixing bowl. Mix all of the ingredients together until thoroughly combined.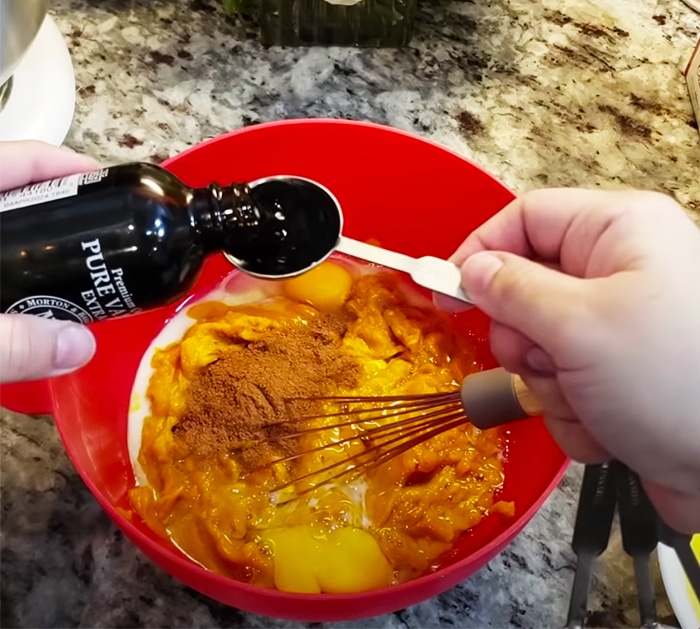 Next, spray your 9×13 baking dish with cooking spray and pour the mixture into the baking dish. Then, take the cake mix and sprinkle it all on top. Lastly, pour the melted butter on top and bake for 45-50 minutes on 350F.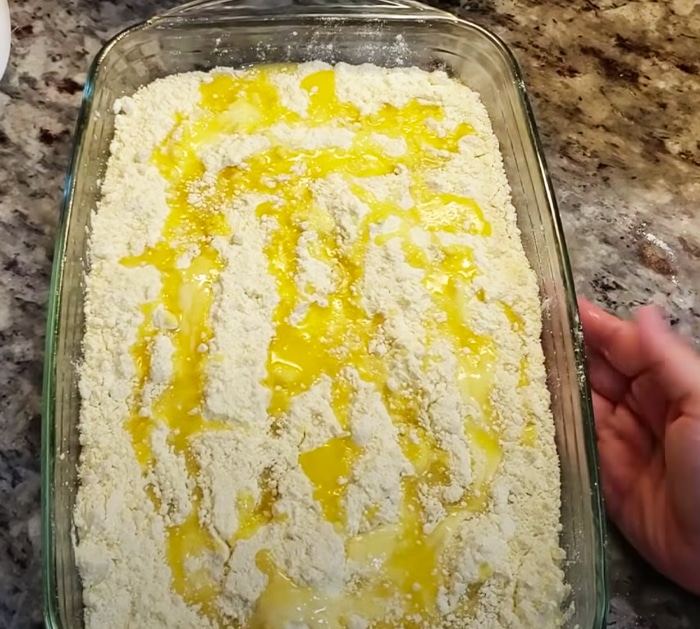 In conclusion, this pumpkin dump cake looks very moist. This can be topped with whipped cream and pecans. Ideally, I would serve this slightly warm with vanilla ice cream on the side. I can't wait to recreate this recipe for the holidays, or during the Fall season. Although I love making desserts from scratch, this would be a nice filler recipe to make when I am lazy.