I recently got locked out of my backyard shed and I did not want to call a locksmith for One Hundred Dollars and I also did not want to get a giant pair of bolt cutters and ruin the lock and possibly my shed by clipping it off. So the logical thing to do was to search Youtube for a great tutorial on how to pick a lock and I found this fabulous video that explained exactly how combination locks work and how to pick combination locks with a simple lock picking method you can learn in this short tutorial. You get started by using these simple instructions.
Instructions:
Appy constant downward pressure from the shackle to the body of your combination lock.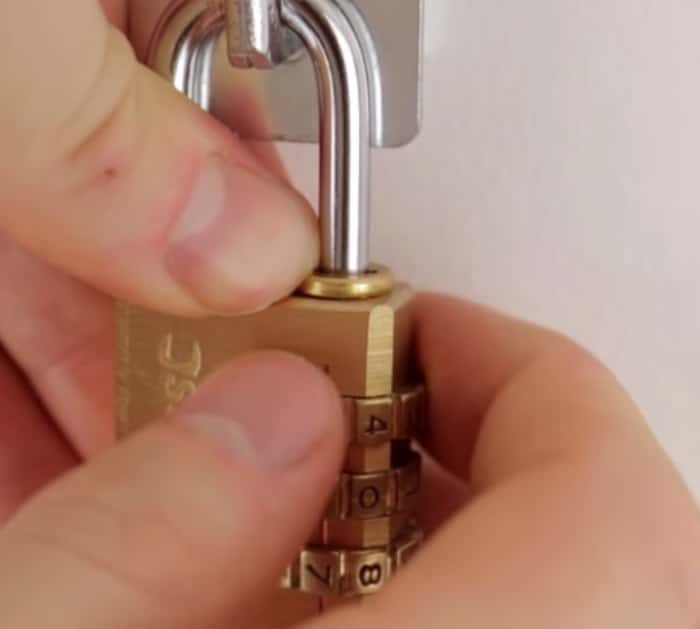 Then as you are pulling on the lock search for numbers that are the path of most resistance, you will hear them click. You must keep pulling to hear these clicks. You must test each number wheel to find the one with the most resistance. When you hear the click you will also feel the body of the lock move slightly.
When you get to the last wheel of numbers on the lock you try pulling the lock open gently on each number you try, then when you hit the right one your lock will magically open.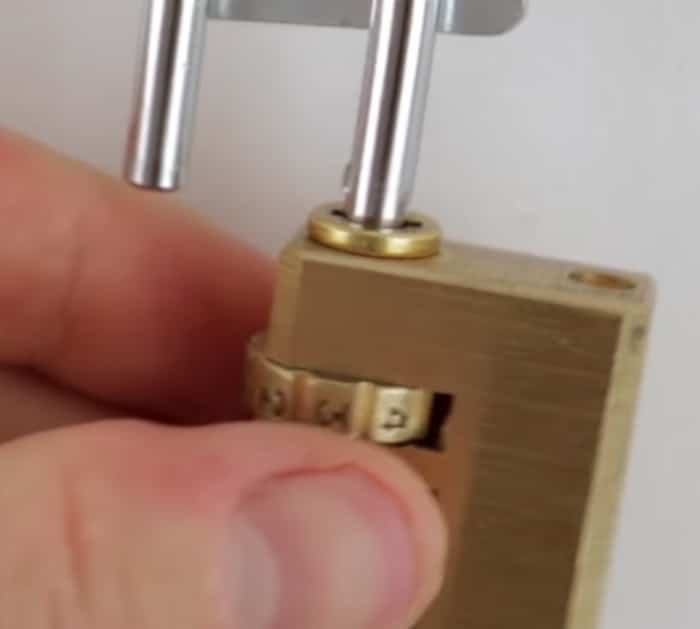 This little life hack is so easy to do and it works on a majority of locks because most locks work the same way. So if you lose your keys and get locked out, before calling a locksmith, why don't you try this method, it might save you several hundred dollars.
How To Pick a Combination Lock With No Tools