I've made many peach pies in my time, but I had never heard of Peach Pie Moonshine until today when my friend sent me this recipe. Since I adore anything containing peaches or peach flavoring so I knew I had to try it immediately. My Sister has a peach tree and just loaded me down with a crate of peaches so I was super pleased when I found this recipe, now bear in mind this recipe calls for canned peach and grape juice, but you can use freshly pressed peaches as well or add your freshly pressed peach juice to your mixture, whichever you prefer is fine. I started my moonshine by getting all my ingredients together.
Ingredients:
Dried or Fresh Peaches (cut into small cubes)
6 Cups Everclear or Moonshine
2 Cans of Grape Peach Concentrate by Welches
For the Spice:
1/8 of a Teaspoon Of The Following
Cinnamon
Ginger Orange Peel
Stick of Vanilla Bean
Cloves
Pink Peppercorn
Directions:
First, cut up your dried peaches and place them in your large liquor pot with all your spices (spices need to be wrapped on cloth or in a reusable tea bag). Then add you 6 cups of Everclear or Moonshine.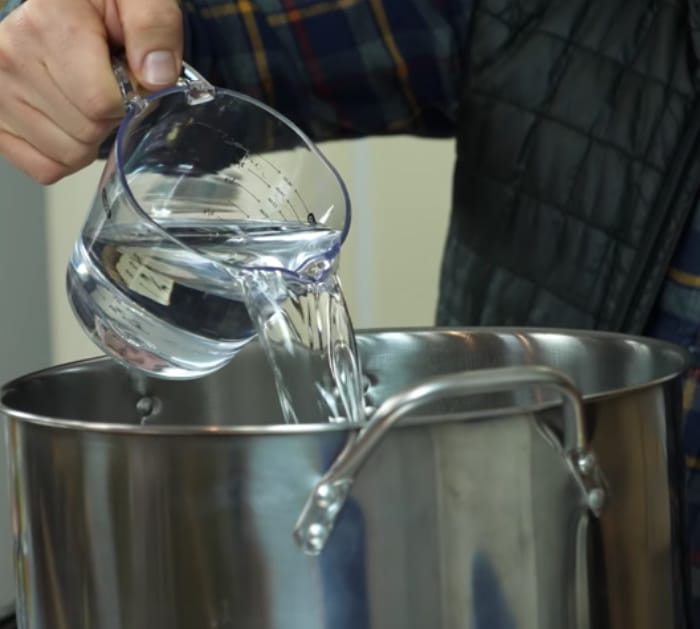 Then you leave it for one day to one week and then strain your delicious peach infused mixture into 3 quart size Mason Jars, filling them half the way full.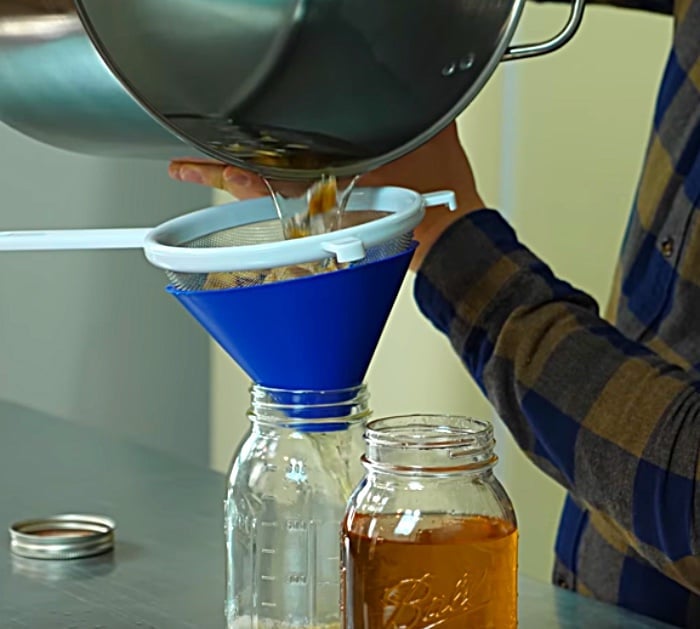 Then you add your thawed out peach grape juice concentrate filling each jar till full.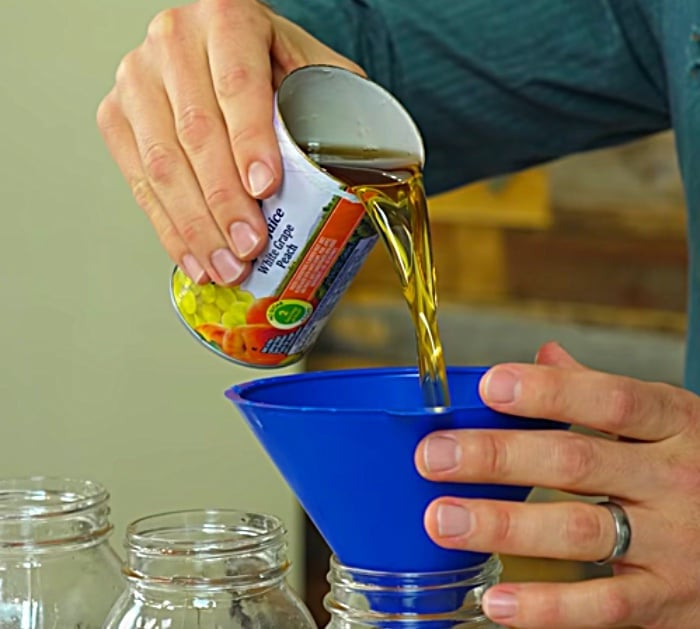 This is a delicious recipe and tastes even better with age, so if you are a prepper, this would be a perfect addition to the root cellar or pantry.
Peach Pie Moonshine Recipe