Its summertime and tomatoes are in season. I grew up not liking straight-up raw tomatoes, but they're growing onto me. My parents have a garden in their backyard and they grow tomatoes all the time. Paula Deen's tomato tarts appetizer recipe is a great treat for the summer. I love how fresh this recipe is, but you can pick up some ripe tomatoes at the store. Homegrown tomatoes are the best. Paula Deen comes up with easy, simple recipes that are fast to follow along with. I love how in every tutorial, she gives an opinion taste of what she's cooking in the end. It makes me want to make her recipes even more because she makes it look so good. I've enjoyed Paula's quarantine cooking series on YouTube and she's so natural on camera.
Ingredients:
for dusting all-purpose flour
1 frozen-thawed (from a 17 1/2 oz package) puff pastry sheet
1 1/2 tablespoons freshly grated Parmesan cheese
1 large thinly sliced plum tomato
8 to 9 leaves fresh basil
3 oz very thinly sliced, about 8 or 9 slices fresh mozzarella cheese
salt
black pepper
Directions:
First, preheat oven to 400F. On a lightly floured surface, unfold the pastry. Brush the whole sheet with olive oil. Using a 3-inch round cookie cutter, cut out 8 or 9 rounds; place rounds on the prepared baking sheet.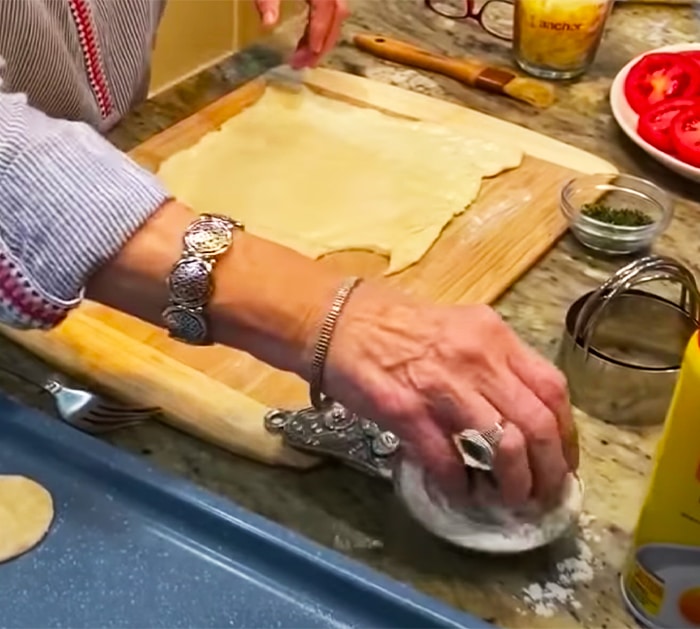 Next, top each tart with a slice of tomato, basil leaf, and mozzarella slice. Bake for 10 minutes or until puffed and golden. Season with salt and pepper, to taste, and serve.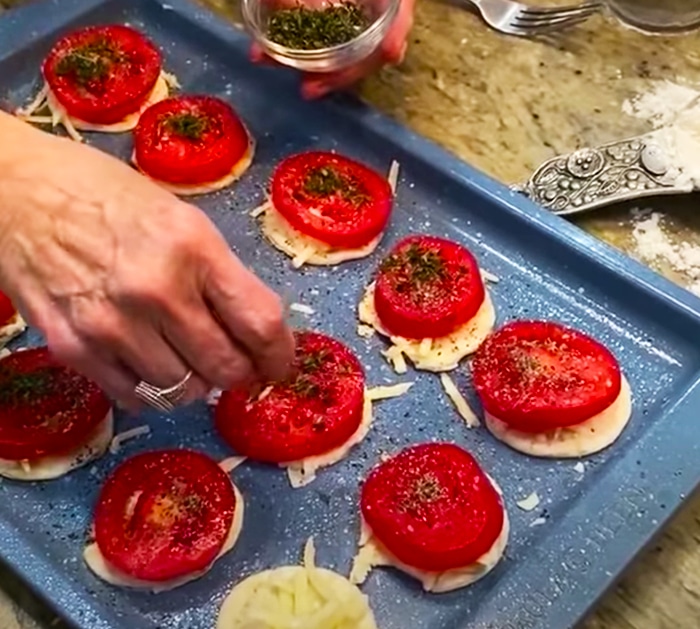 I feel confident that I could eat so many of these because they look so good. Although this is considered an appetizer, I could have these for lunch as a whole meal. I would make these for a picnic or to a nice family gathering. It's healthy and bite-sized.