Broccoli casserole is a classic comfort food during the holidays that's a side dish. Paula Deen's broccoli casserole recipe is simple and easy that can be made the night before. Just mix all of the ingredients and do not add the egg until you bake it the next day. Broccoli casserole is a great way for those who struggle to eat their vegetables because it's smothered with cheese and cream. It's one of my family's personal favorites when I make this for the holidays. All of the ingredients are mixed into one bowl and it goes right into the oven. This recipe is more simple than other recipes I've followed. There are only 7 ingredients needed for this recipe, and you don't need to cook anything beforehand. However, if you use fresh and raw broccoli, you might need to boil it before mixing it with the other ingredients.
Ingredients:
2 (10 oz) packages cooked and drained frozen chopped broccoli

1 cup mayonnaise

1 cup grated sharp cheddar cheese

1 (10 3/4 oz) can condense cream of mushroom soup

2 lightly beaten eggs

2 cups crushed buttery crackers

2 tablespoons melted butter
Directions:
First, preheat the oven to 350F. In a large mixing bowl, combine broccoli, mayo, cheese, cream of mushroom soup, and eggs. Mix well.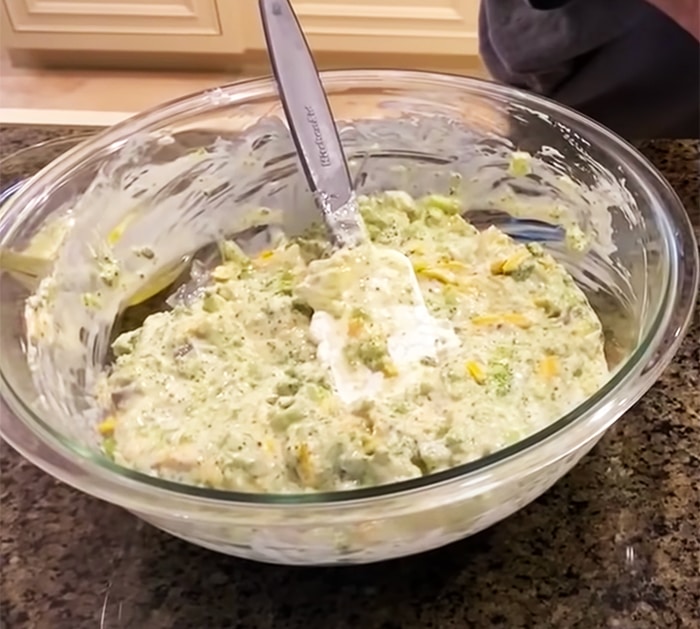 Next, transfer the broccoli casserole mixture into a prepared baking dish. Top with the crushed crackers and pour the melted butter evenly over the crackers. Bake for 35 minutes or until set and browned.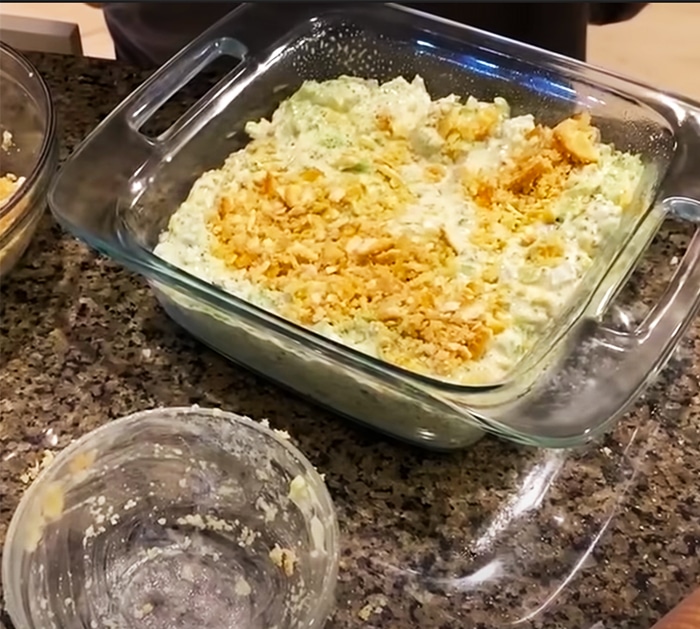 Overall, Paula Deen is adorable, and she has such a sweet soul when she's cooking. Casserole recipes come in handy when it's the holidays because they're cheesy, gooey, and good. This is such a hit for the kids and people who dislike broccoli but makes an exception when it's in a casserole form.