Image credits: Mr. Make It Happen via Youtube
Cookout season is finally here; time to serve some fresh recipes to your guests! If you're looking for a pasta salad recipe, this dish from Mr. Make It Happen on Youtube will surely impress your guests. I'm telling you, it's one of the best you'll ever try. This pasta salad is a staple in every cookout I host, and my guests always ask for the recipe. I also make this salad even on regular days as my family really enjoys this dish. Try this recipe today and see for yourself. Watch the video below to learn the step by step instructions.
Ingredients:
1 lb rotini pasta
8 oz cheddar cheese, cubed
6 oz feta cheese
1 cup olive oil
4 tbsp balsamic vinegar
2 tbsp white wine vinegar
1 tbsp sugar
salt, pepper, garlic, onion powder
1 tbsp Italian seasoning
1/4 cup parmesan cheese
2 tbsp mayo
1 – 2 cups cherry tomatoes, chopped
1/2 diced cucumber
1/2 diced red onion
1 cup black or kalamata olives, chopped
8 oz salami, chopped
8 oz pepperoni
2 cups diced broccoli
Directions:
Step 1
To start, cook the pasta according to its packaging direction. Next, prepare and cut your veggies and meats accordingly, then set them aside. After this, make the dressing. In a medium bowl, combine 1 cup of olive oil, 4 tbsp balsamic vinegar, and 2 tbsp mayo. Stir well to combine, then season it with salt, ground black pepper, garlic, and onion powder to taste. Lastly, add 1/4 cup parmesan cheese and 2 tbsp white wine vinegar. Continue stirring until well combined.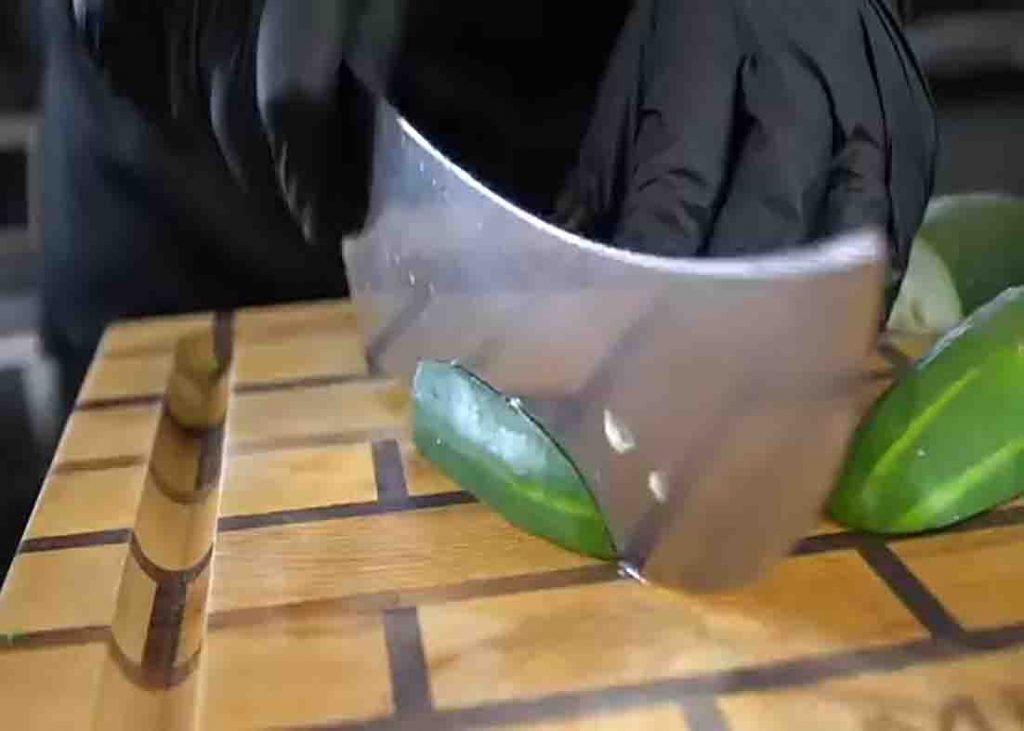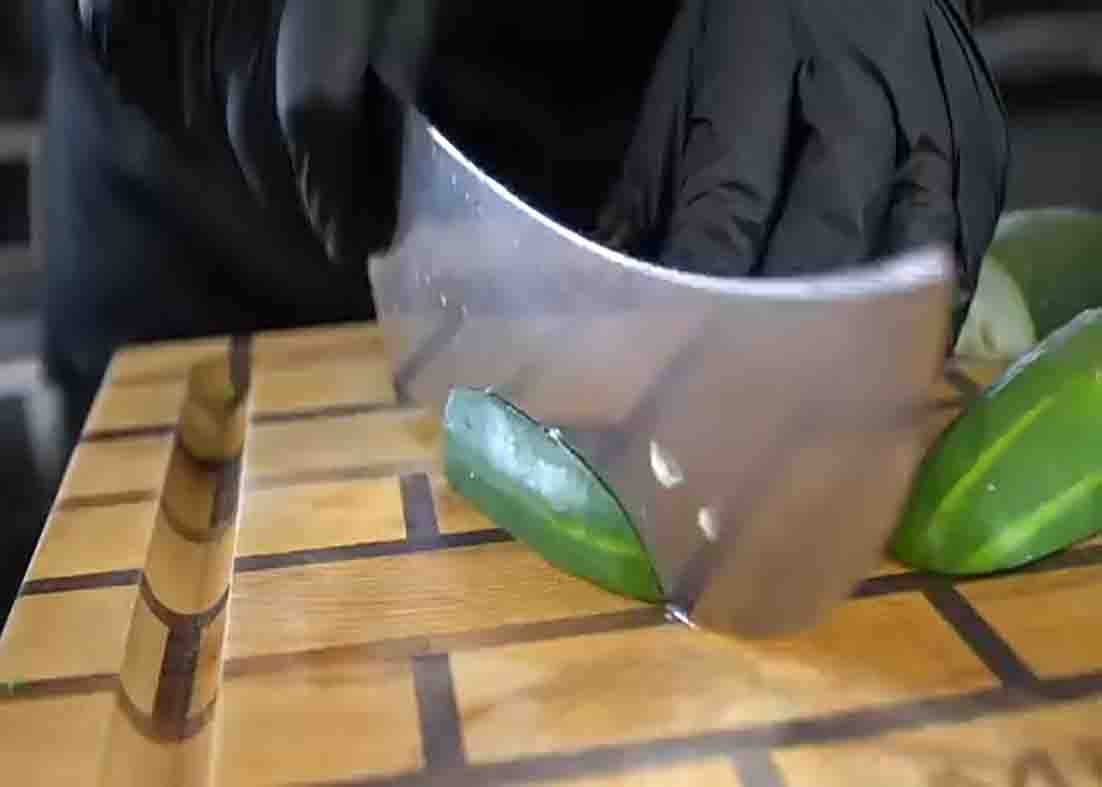 Step 2
Now, start assembling the pasta salad. In a large bowl, add the cooked pasta followed by the chopped broccoli, chopped cherry tomatoes, diced red onion, diced cucumber, black olives, pepperoni, chopped salami, cubed cheddar cheese, and feta cheese. After this, drizzle the homemade dressing on top and toss everything to combine. Serve and enjoy.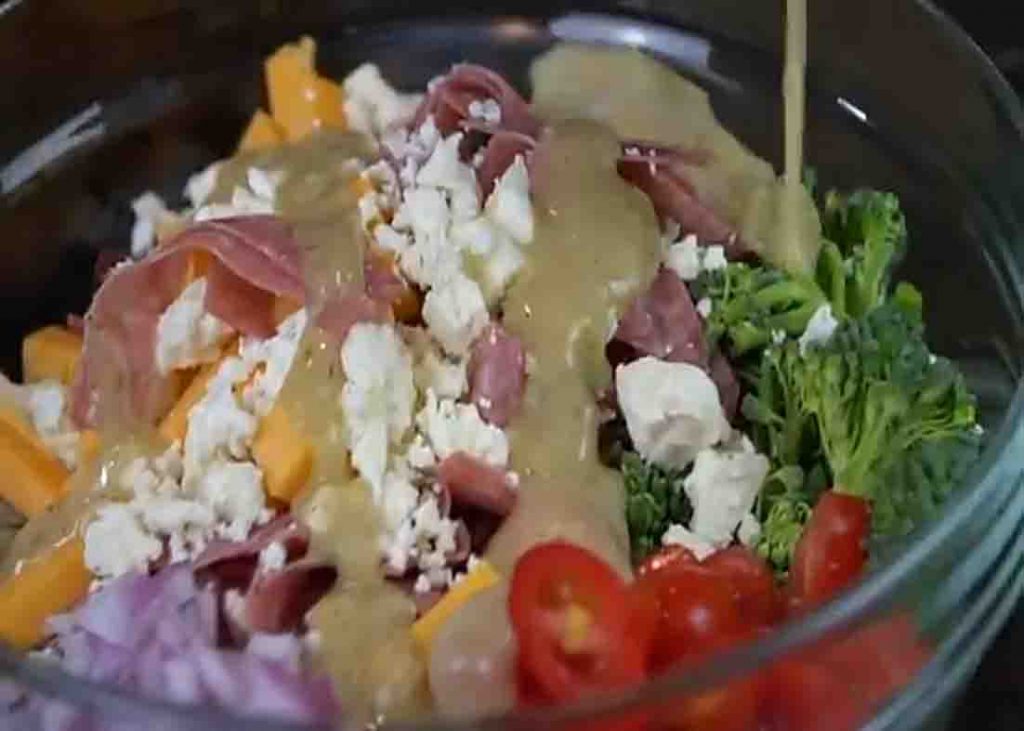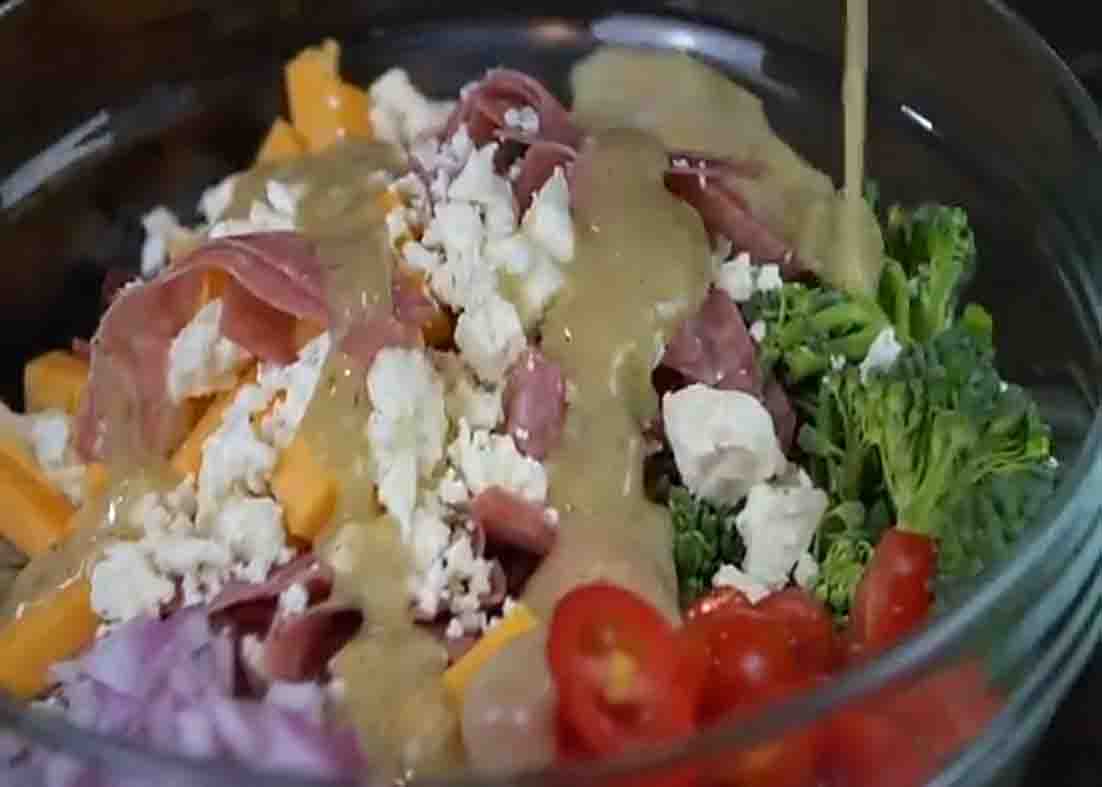 Pasta Salad w/ Homemade Dressing Recipe