This Outback Steakhouse Bloomin Onion copycat recipe tastes exactly like the original and you can easily make it at home. It is the perfect appetizer for barbecues, tailgates and more. Check out this easy tutorial to make your own delicious Bloomin Onion.
This past summer, one of my friends invited me over for a barbecue at his house. I happily accepted his invite knowing that he could cook and that there would be tons of good food there. After I arrived and greeted everyone I knew, I went into the kitchen to fix myself a plate. The first thing that caught my eye was a crispy golden brown fried onion. It had been years since I had previously gone to outback steakhouse and I completely forgot how good that their Bloomin Onions were. I excitedly put a few of the pieces on my plate and couldn't wait to try them once again. After my first bite, I had found my old-found love for the delicious appetizer and immediately asked for his recipe. The following week, I went to the store and gathered my ingredients.
Ingredients
1

 

large

 

white onion

2 1/2

 

cups

 

all-purpose flour

2

 

tablespoons

 

paprika

1

 

teaspoon

 

cayenne pepper

1

 

teaspoon

 

garlic powder

1/2

 

teaspoon

 

oregano

salt and pepper to taste

2

 

large

 

eggs

1 1/2

 

cups

 

milk

1

 

quart

 

vegetable oil
Step 1:
Start by cutting the onion. Cut the top off of the onion and then make even slices through the onion stopping 3/4 of an inch away from the bottom.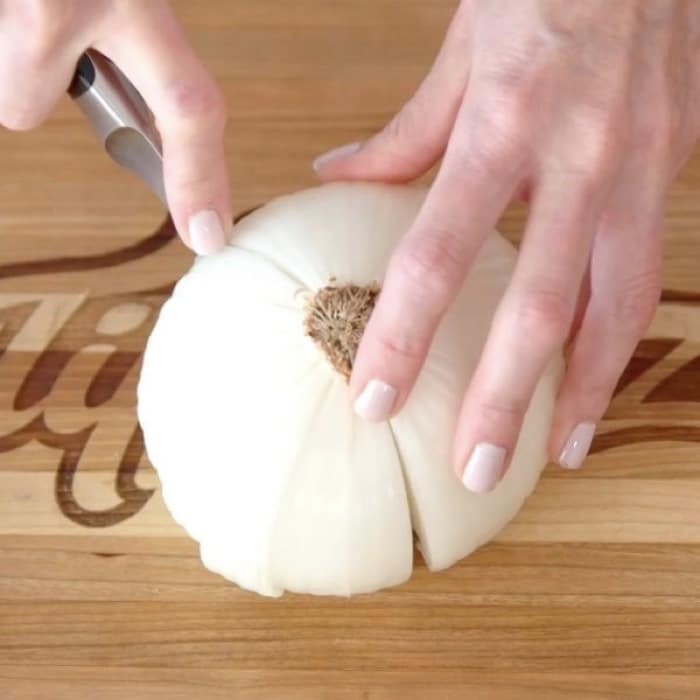 Step 2:
Next you will coat the onion. First in the batter which is made by mixing flour, paprika, cayenne pepper, garlic powder, oregano, salt and pepper in a large bowl. Then in the egg wash made out of the 2 eggs and milk.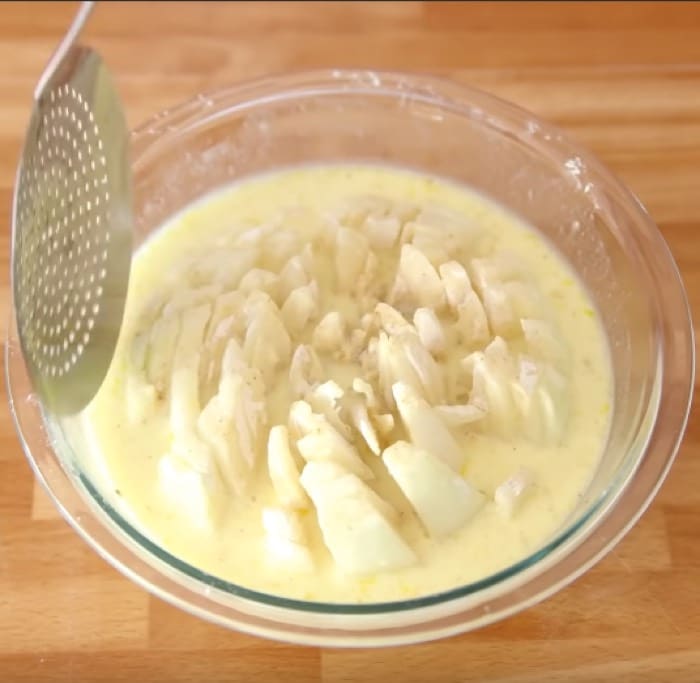 Step 3:
Finally, fry the onion for 7-8 minutes or until golden brown.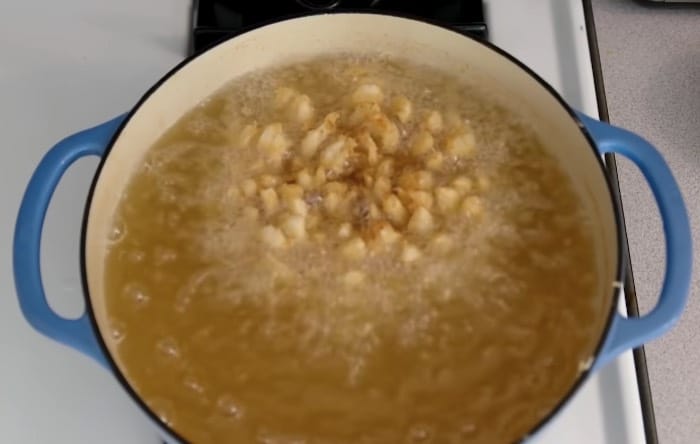 I can't express how great of a copycat recipe this is and how easy it is to make. For a full video how-to, check out the link below!