I love Oreos and anything that is cookies n' cream. Oreos has been my guilty pleasure growing up and they're one of my favorite unhealthy snacks to indulge in on any given day. This recipe by Nino's Home on YouTube grabbed my attention because only 3 ingredients are required to make this Oreo ice cream sandwich. I haven't made anything that's specifically with Oreos before, but this tutorial surprised me. The Oreo ice cream sandwich doesn't look any different except the filling is bigger and cookies n' cream. There's no tricky steps or materials needed, so anyone can make this if you wanted to. I believe this will be great to store in the freezer for a couple of days after making it. The thought of having homemade Oreo ice cream sandwiches ready in the freezer makes me excited. My friends would enjoy eating this on a hot summer day.
Ingredients:
Oreos
40g Condensed milk
200g Whipping Cream
Directions:
First, deconstruct 8 Oreo cookies by separating the cookies and filling in separate bowls. Then, in the bowl that has the Oreo creme, add condensed milk. Next, add whipping cream to another bowl, and whisk until it is fluffy. Put 10 Oreos in a plastic bag and crush them into pieces. Mix the ingredients together.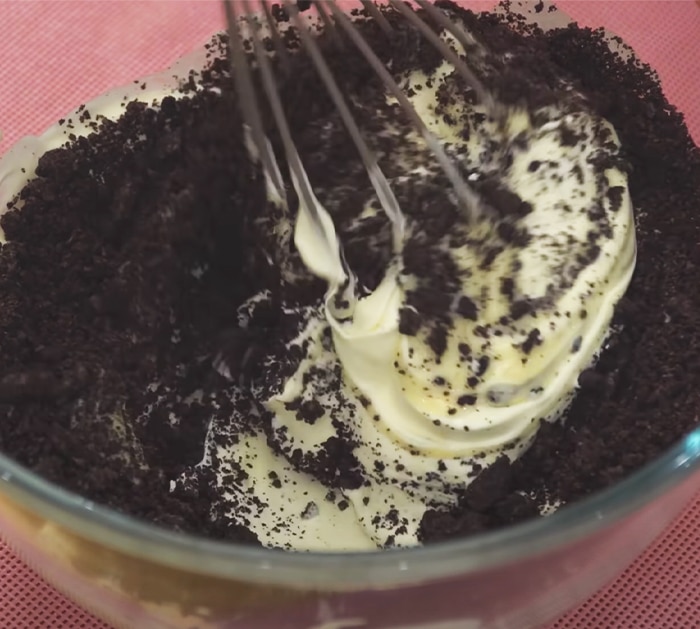 Next, once the ice cream filling mixture is finished, fill them up in a circular molding sheet. Freeze them for about 5 hours. Remove the Oreo ice cream filling and sandwich them together with the Oreo cookie.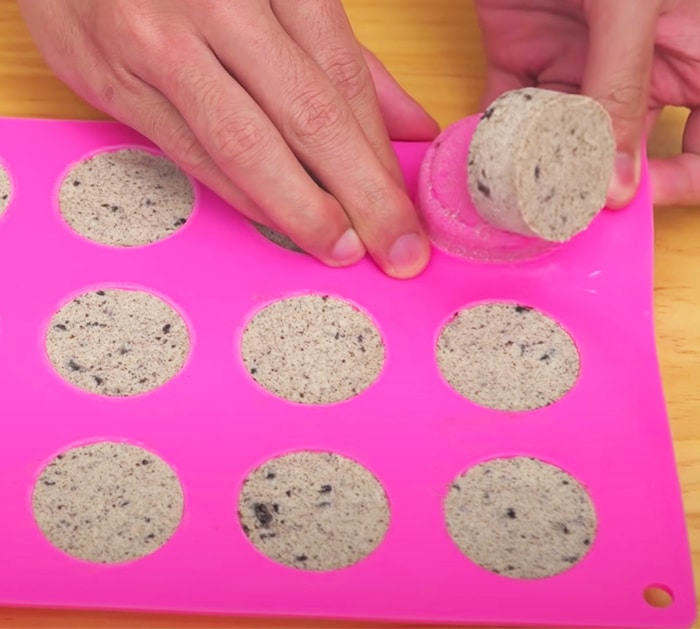 Overall, I was very pleased to watch this video. Everything about Nino's Home videos draws me in because the production is always amazing. I didn't realize how simple this recipe would be, and I'm still blown away that only 3 ingredients were needed to make this.