I saw this video recipe tutorial for Salisbury steak by The Wolf Pit on YouTube, made with delicious hamburger patties and I had to try it. I love Salisbury Steak and I also love onions and gravy so it was an obvious choice for a great dinner idea. The recipe couldn't be easier it's made with pre-made hamburger patties, you can use ground chuck, ground round, or I like to use ground brisket because brisket is especially tasty in a recipe like this and it's not just for BarBQ so don't be fooled, brisket gives a really interesting result to any type of casserole or crockpot dish. I started gathering my ingredients as soon as I could because the way this recipe looked in the Youtube video was so amazing I wanted to make right away to surprise my husband when he got home from work.
Ingredients For One-Pan Salisbury Steak:
2 pounds of ground chuck (ground round or ground brisket)
1/2 cup of breadcrumbs
1 egg
1/2 cup of milk
1 teaspoon salt
1 teaspoon freshly ground pepper
2 tablespoons dried onion flakes
1 tablespoon beef bullion
2 tablespoons Worcestershire sauce
2 medium yellow onions (chopped or sliced)
2 cups of sliced mushrooms
4 cups of water
2 tablespoons of corn starch plus 2 tablespoons of water (to make a thickening slurry)
Directions:
In this video recipe tutorial for Salisbury steak by The Wolf Pit on YouTube, you will learn to make this simple recipe in just a few easy steps in one skillet. You start by browning the ground beef patties in the skillet.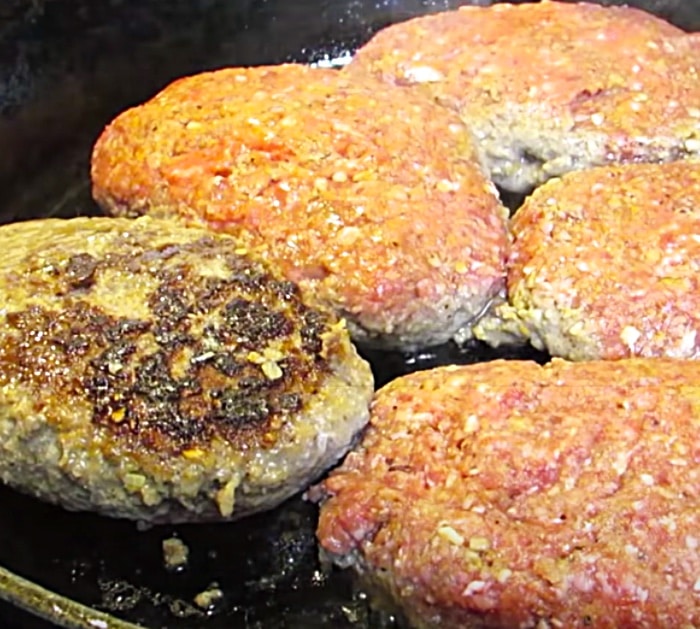 Then, you make your gravy in the same pan and serve, it is really that easy!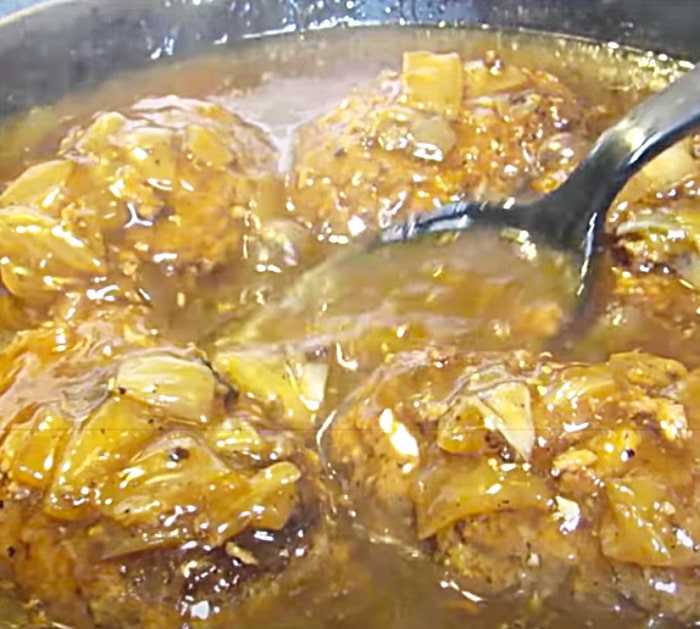 This Salisbury steak is amazing, my family loves it!
One-Pan Salisbury Steak Recipe