I love potatoes, especially during breakfast, accompanied by my other favorites. One of my go-to recipes is this breakfast potato hash from Felu – Fit by cooking on Youtube. It's filling, protein-packed, and absolutely delicious. I make this almost every day, and I'm far from ever getting tired of it. It's also healthy, so it's perfect for health-conscious family members. Try this recipe today and see for yourself. Watch the video below to learn the step by step instructions.
Ingredients:
1 large potato, chopped
3 eggs
1 small onion, diced
chicken ham, chopped
salt, pepper, and chili powder
soy sauce
oil
Directions:
Step 1
To start, brush and wash your potato thoroughly. Next, chop it into bite-size cubes. After this, transfer the chopped potatoes to a bowl and microwave them for five minutes to pre-cooked them. Meanwhile, diced one small onion and cut the chicken ham in the same shape as your potatoes. Now, add some olive oil to a pan over medium-high heat, then add the potatoes. Fry them for about three to four minutes, stirring frequently. Once they are browned, add the diced onion and the chopped chicken ham.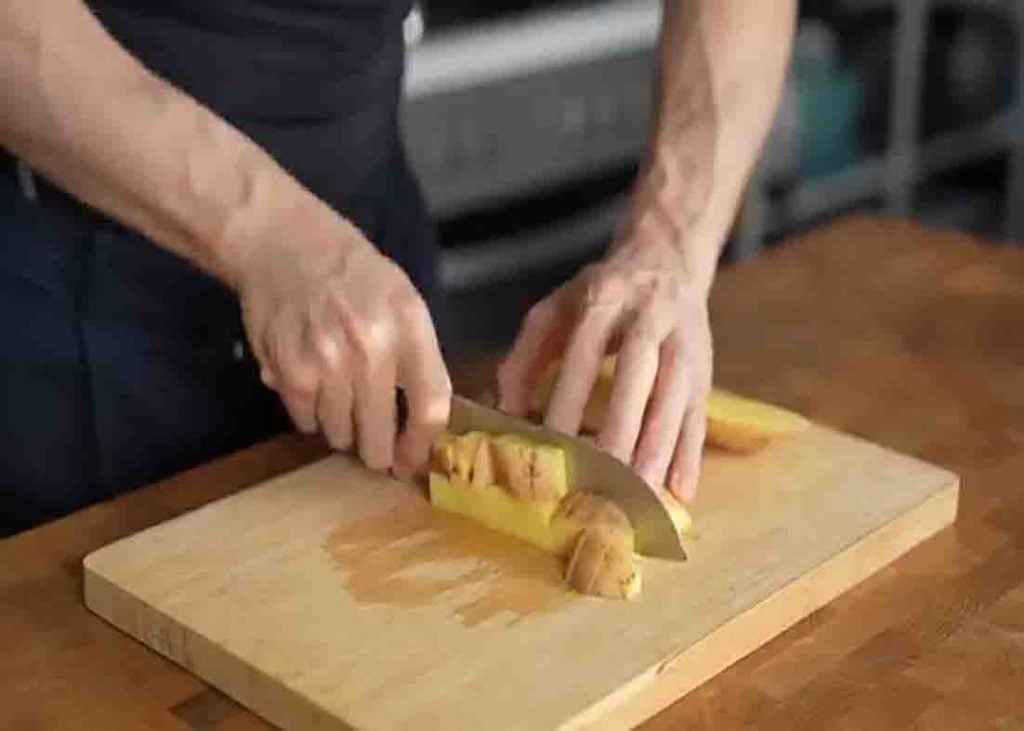 Step 2
Continue to cook under occasional stirring for another three minutes or until the onion starts to caramelize. Now, make three spaces in the pan using your spatula for the eggs. Spray some cooking oil on every hole, then crack an egg on each. Season with some salt and pepper, add three splashes of soy sauce and reduce the heat to medium-low. Put the lid on and allow the eggs to cook for about two to three minutes. After this, turn off the heat. Serve and enjoy.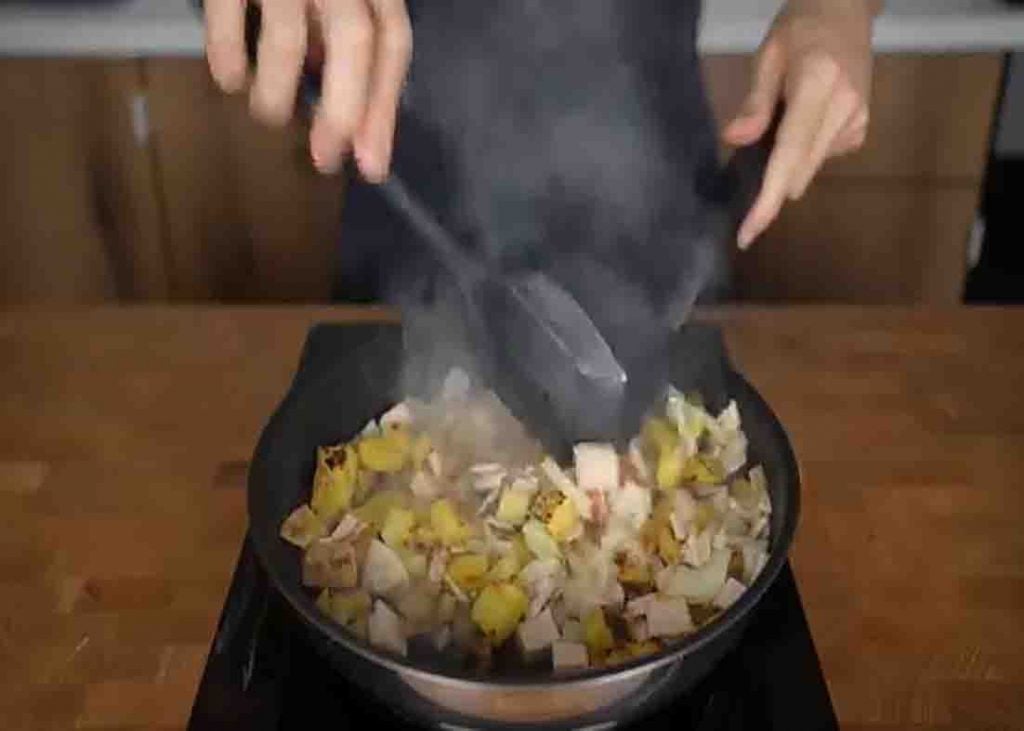 One-Pan Breakfast Potato Hash Recipe