This classic squash casserole from Southern Living on Youtube is a staple in many homes across the south. It's creamy, buttery, and flavorful and will definitely leave you wanting more. Moreover, it's quick and easy to make; and pairs well with any protein. Serve this to your family today by learning the full recipe in the video below.
Ingredients:
6 tbsp unsalted butter, divided
3 lb yellow squash, sliced 1/4″thick
1 medium-size yellow onion, chopped (bout 1 1/2 cups)
2 tsp kosher salt, divided
2 large eggs, lightly beaten
1 (8oz) container sour cream
1 cup sharp cheddar cheese, shredded
1/2 cup swiss cheese, shredded
1/2 cup mayonnaise
2 tsp chopped fresh thyme
1/2 tsp black pepper
2 sleeves round buttery crackers (such as Ritz), coarsely crushed
1/4 cup parmesan cheese, shredded
Directions:
Step 1
In a skillet, melt 3 tbsp butter, then add the sliced yellow squash followed by 1 tsp salt and 1 & 1/2 cup chopped onion. Mix it until the center of the squash is just tender (about 10 minutes.) Set aside. Next, add 2 cracked eggs to a bowl followed by 8 0z sour cream, 1 cup cheddar cheese, 1/2 cup swiss cheese, 1/2 cup mayonnaise, 2 tsp thyme, 1/2 tsp pepper, and 1 tsp salt. Mix everything well, then dump in the cooked yellow squash.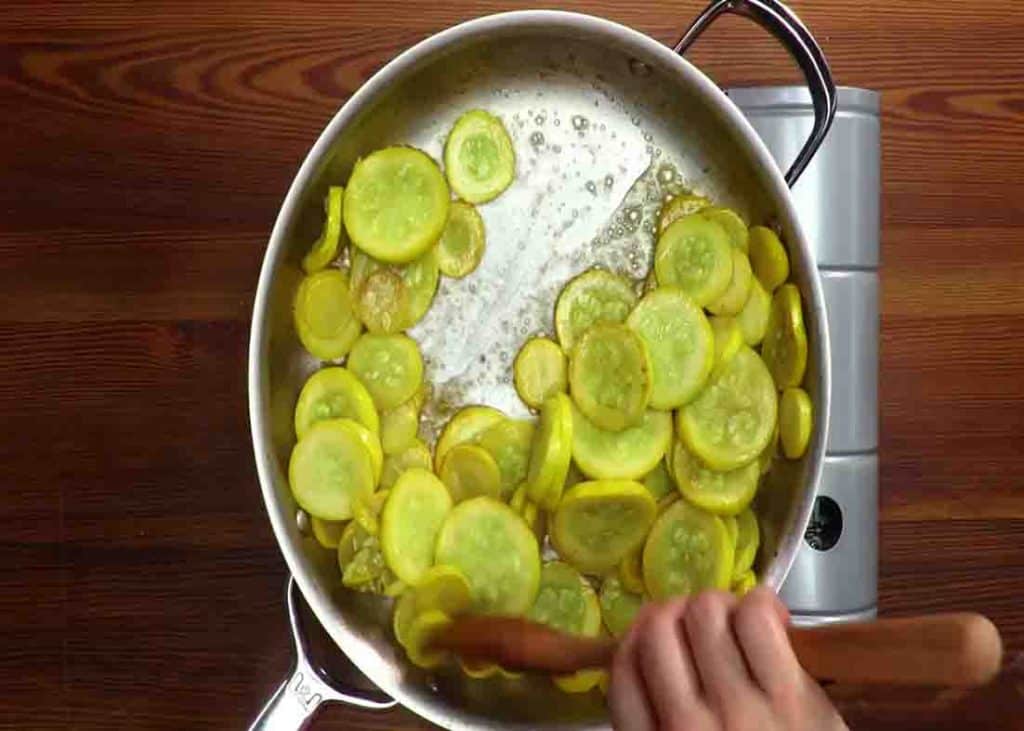 Step 2
Fold this together until well combined. After this, transfer the mixture to your greased casserole and spread it evenly. Set aside. In another bowl, add 2 sleeves of coarsely crushed buttery crackers, 1 oz parmesan cheese, and 3 tbsp melted butter. Mix all together, then add the mixture over the squash, spreading evenly. Bake it at 350 degrees F for 20 minutes.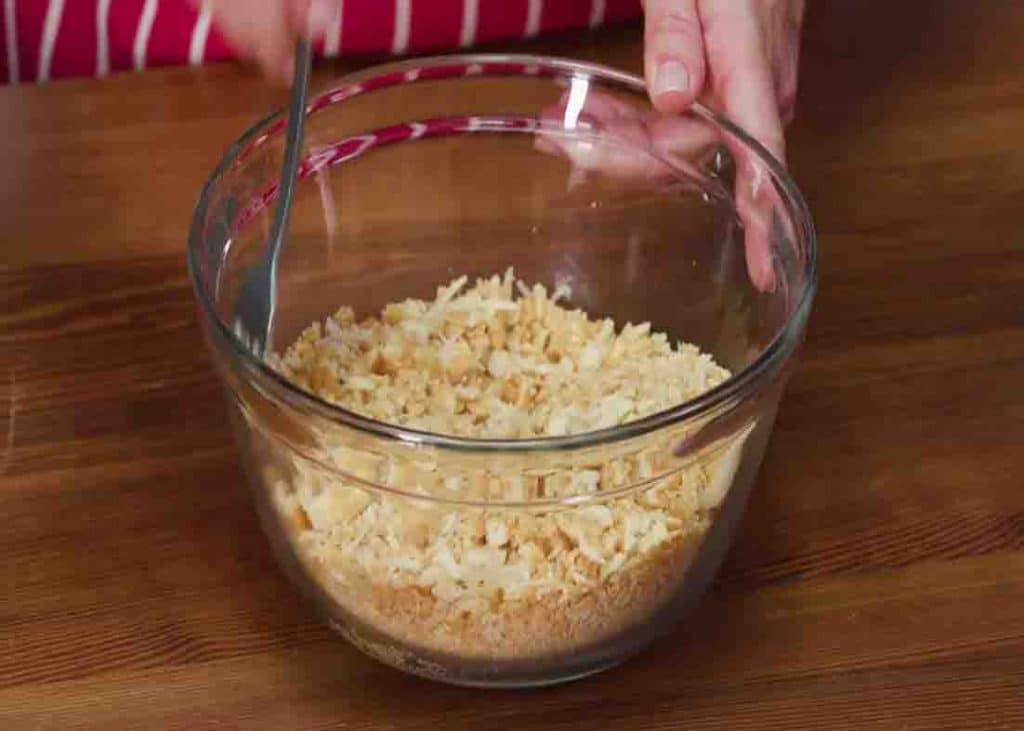 Old-School Squash Casserole Recipe