I used to think DIY'ing furniture was hard until I saw this DIY tufted bench from Zac Jones on Youtube. This simple tufted bench is so easy to make; you don't even need help building this. It's also an inexpensive way to elevate your space or if you just want to have a new sitting area for your kids. You can customize the size and fabric depending on what you like. This is one of my favorite DIY so far, and my kids love their new reading space. Watch the video tutorial below to learn the step by step instructions.
Materials:
plywood
mattress foam
staple gun
fabric matting
fabric, for the bench
spray adhesive
washers and screws
Directions:
Step 1
To start, measure your plywood and cut it to your desired size. Next, cut your foam the same size as your plywood. Set them aside. Now, lay your fabric matting and put your mattress foam on top of it. After this, spray some adhesive on the plywood, then put it on top of the mattress foam to keep it from moving. Once done positioning the plywood (make sure everything is well aligned), wrap the fabric matting and staple it to the edges of the plywood.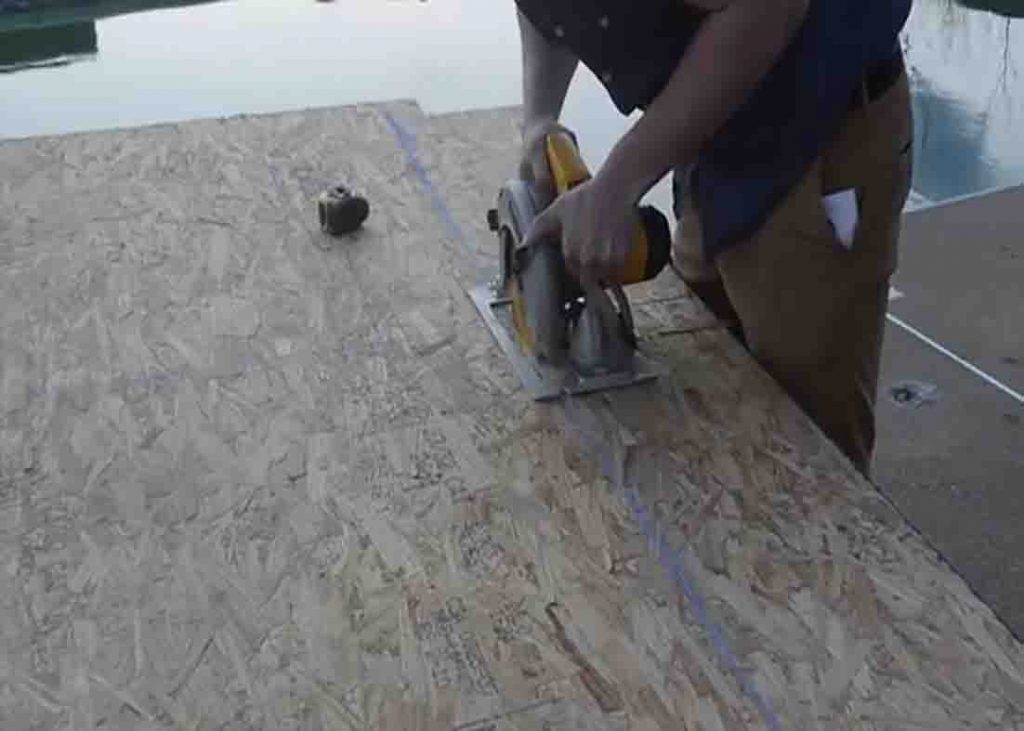 Step 2
After you finish stapling, put the bench fabric on top of everything and staple it just like you did with the matting. Next, make the tufting. Grab some leftover fabric, shape it into a circle, and place it in the tray with the button on top, then the backing. Push it all in, and you have a button. Repeat these steps until you have enough buttons for your tufting. Once you have all your buttons, start tufting the bench. Once done, put it in the designated place and you're done.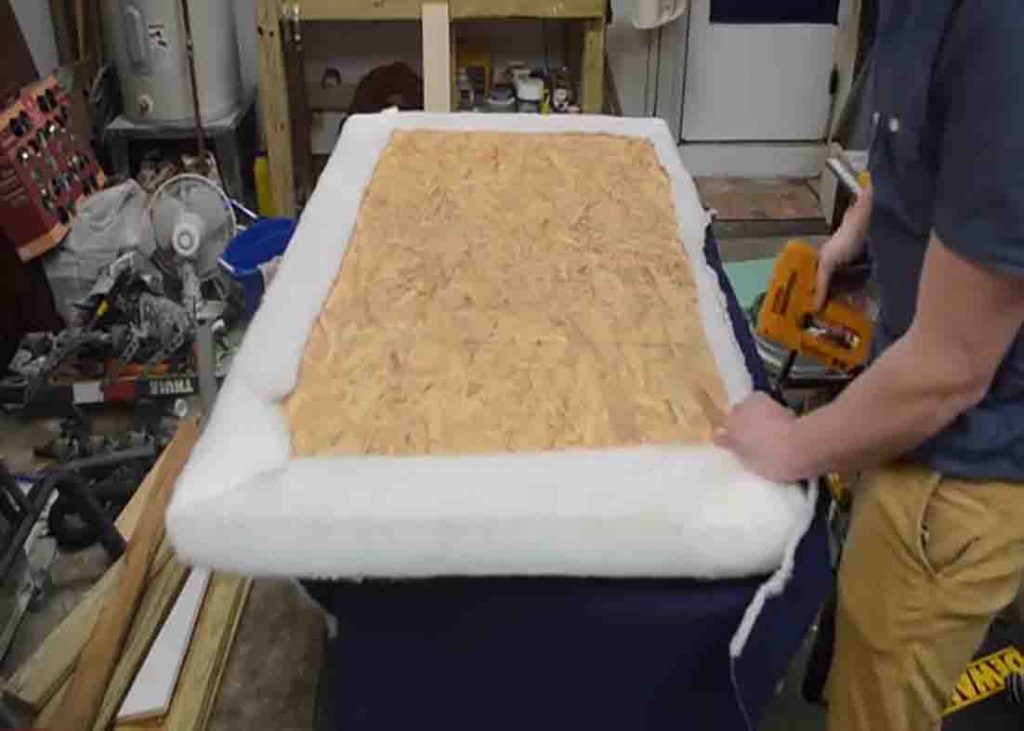 No-Sew Tufted Bench Cushion Tutorial