If you love no-bake recipes, you might want to try this lotus cream cheesecake from Food Fusion on Youtube. This dessert recipe is one of my favorites, and I can guarantee you, you'll never regret trying this recipe. I always make this for my family and friends whenever they come to visit my home. It's always a hit, and no crumbs are left whenever I serve this dessert. What's more, it's super easy to put together! Try this recipe today and see for yourself. Watch the video below to learn the step by step instructions.
Ingredients:
8.8 oz lotus biscuits
1/4 cup butter, melted
2 cups of cream cheese
3/4 cup lotus spread, plus more
a pinch of salt
1 tsp vanilla essence
350 ml Olper's dairy cream, chilled
1/2 cup icing sugar
Directions:
Step 1
Put 8.8 oz lotus biscuits in a food processor and blitz them until fine. Reserve 3 tbsp for garnishing later, then add 1/4 cup melted butter and process until well combined. Transfer the crushed lotus biscuits to an 8-inch springform baking pan and press it firmly into the bottom. Refrigerate it until set, about 30 minutes. Next, to a bowl, add 2 cups of cream cheese, 3/4 cup lotus spread, a pinch of salt, and 1 tsp vanilla essence. Beat with a handheld mixer until combined, then set aside. To another bowl, add 350 ml chilled Olper's dairy cream and beat it. Add 1/2 cup icing sugar and continue to beat until stiff peaks form.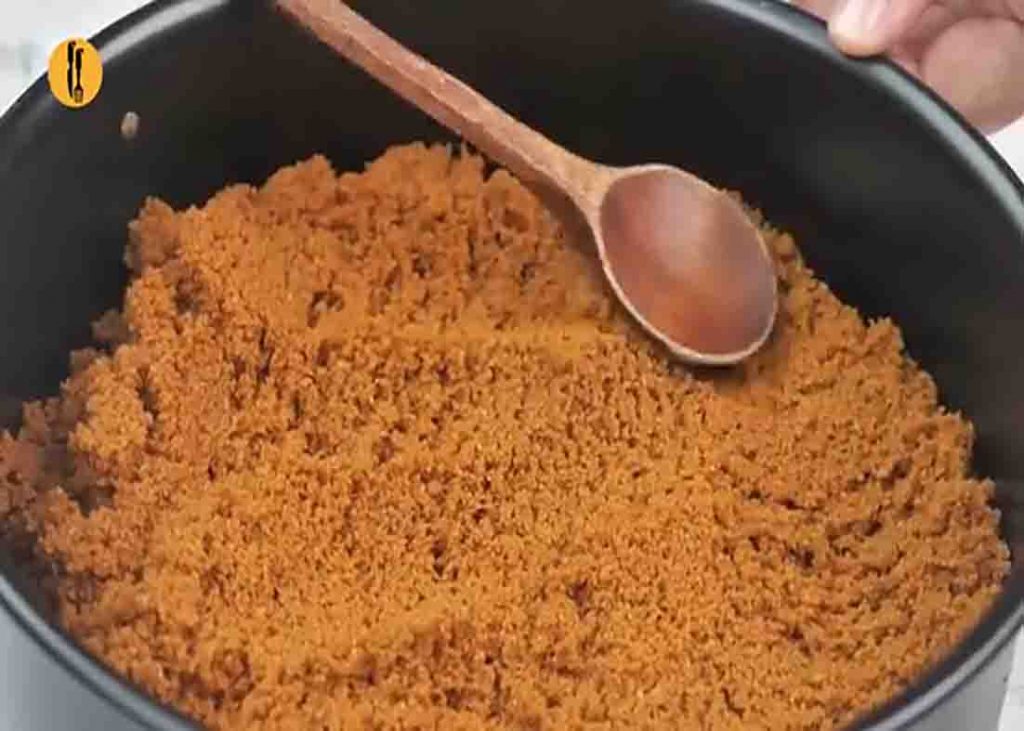 Step 2
Combine the cream cheese mixture and the beaten cream and fold gently. Add the cream mixture to the prepared chilled crust and spread gently. Tap it a few times, then cover it with cling wrap. Refrigerate it for six to eight hours or freeze for 30 minutes. Next, microwave 1 cup of lotus spread for 30 seconds, mix well, and pour it over the chilled cheesecake. Refrigerate it for another 30 minutes. After 30 minutes, remove it from the cake mold and add garnish with melted lotus spread and the reserved crushed lotus biscuits.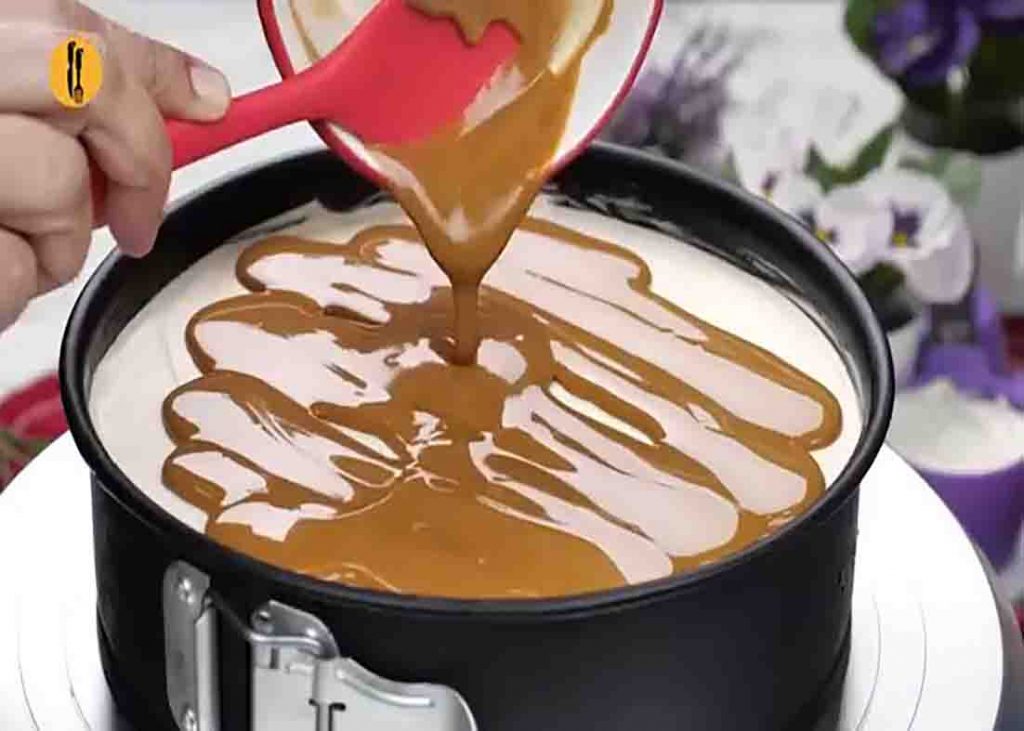 No-Bake Lotus Cream Cheese Cake