This no-bake cream cheese chocolate cake by Useful and quick is the perfect dessert recipe if you don't have an oven at home or don't know how to bake. It's super easy to make and done in just a few minutes. Serve it at any gathering or celebration, and I bet it will be the crowd's favorite treat! It has a crunchy buttery crust filled with delicious cream cheese and chocolate. If you need a last-minute dessert for your guests, go for this yummy recipe. Read on for the full instructions.
Ingredients:
7 oz of biscuits
3.5 oz of nuts
1/3 cup of butter
a pinch of salt
3/4 cup of Nutella chocolate
1.7 cups of cream cheese (separated in half in separate bowls)
1/2 cup of powdered sugar
6.8 oz of 33% cream
nuts and chocolate for garnish
Instructions:
Step 1:
Break the biscuits into pieces then place them in a food processor. Blend well until it becomes a powder and place in a bowl. Next, crush the nuts then combine them with the powdered biscuits. Pour the melted butter and mix well using a spatula.
Step 2:
Transfer the mixture to a 7-inch round pan. Press on the bottom and sides to make the crust. Set it aside.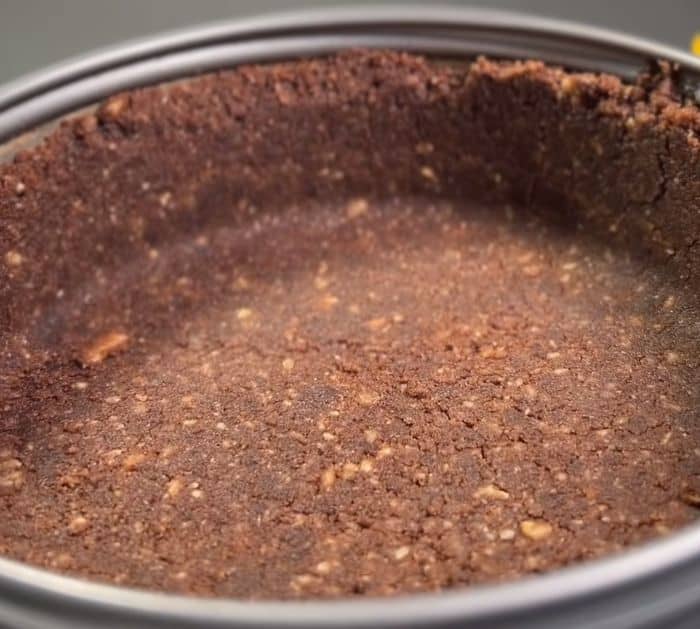 Step 3:
In a bowl, add half of the cream cheese and 3/4 cup of Nutella. Whisk together until well combined.
Step 4:
Put the chocolate mixture on the crust and spread evenly.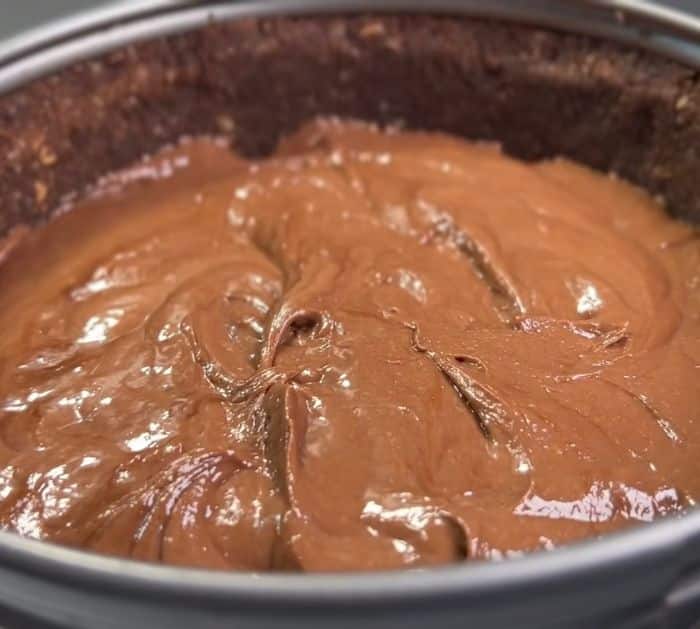 Step 5:
Whip the cream and add powdered sugar gradually until it becomes fluffy. Next, add the remaining cream cheese. Mix until fully incorporated.
Step 6:
Pour the cream mixture on top of the chocolate mixture and evenly spread using a spatula. Once done, sprinkle with nuts and drizzle chocolate on top. Place in the refrigerator for a few hours before serving.
No-Bake Cream Cheese Chocolate Cake