Are you looking for a quick treat to serve for your guests? I recommend these chocolate peanut butter cookies from Crazy for Crust on YouTube. This dessert recipe doesn't need baking, and all you have to do is put all the ingredients in a bowl, mix them together, scoop them out to a baking sheet, and let them set. It's super quick and easy – you won't sweat while making these goodies. And I'm 100% sure your guests, especially the kids, will love these! It's also a great after-school snack or afternoon treat for your family. Try these cookies today and see for yourself! Watch the video below to learn the step by step instructions.
Ingredients:
1/2 cup of unsalted butter, diced
2 cups of granulated sugar
1/2 cup of non-fat milk
1/4 cup of unsweetened cocoa powder
1/2 cup of creamy peanut butter
1 tsp vanilla extract
1/4 tsp salt
3 cups of quick cooking oats
Directions:
Step 1
Line your baking sheet with parchment paper and set it aside. Next, melt 1/2 cup of unsalted butter in a saucepan over medium heat. Once melted, add 1/2 cup non-fat milk, 1/4 cup unsweetened cocoa powder, and 2 cups granulated sugar. Continue to cook while whisking them together until smooth. Once it boils, remove it from the heat and stir in 1/2 cup creamy peanut butter.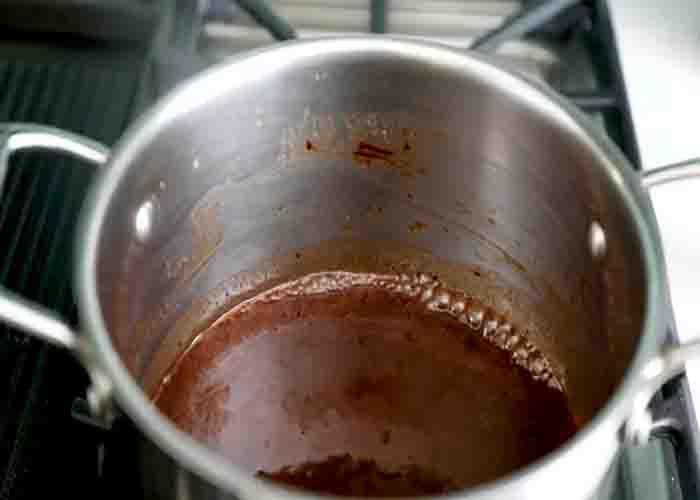 Step 2
Stir in the butter until it completely dissolves, then add 1 tsp vanilla extract and 1/4 tsp salt. Mix everything well until combined, then fold in 3 cups quick cooking oats. Now, use a cookie scoop and scoop up the mixture onto the prepared baking sheet. Once you have all the cookie mixture on the sheet, let them set for a couple of hours or until they are nice and firm. Serve and enjoy!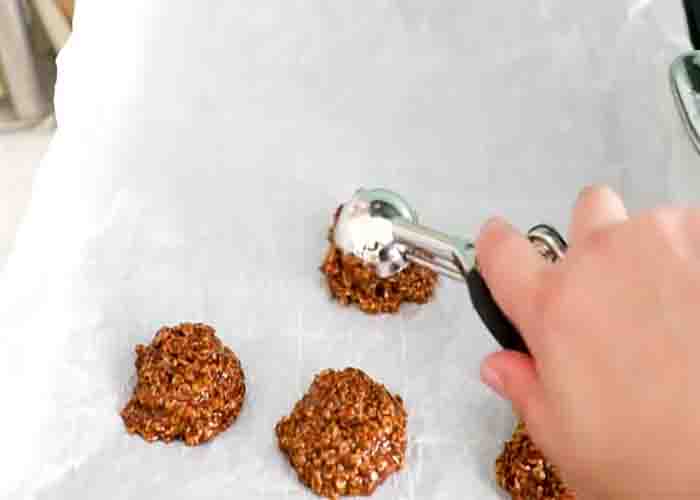 No-Bake Chocolate Peanut Butter Cookies