These mini chicken pot pies make a perfect storable meal. You can make them in advance in a muffin tin and then freeze them individually in Zip Lock sandwich bags to eat later by cooking them fully with a golden brown crust if you are going to be heating them in the microwave. If you want to reheat the mini chicken pt pies in the oven, you would partially cook them leaving the crust a little pale so they can heat up as well as brown on the second cooking. The mini chicken pot pies are so easy to assemble because they only require pre-made ingredients and there are so many substitutes you can use here the sky is the limit on how you want to cut corners and make life easy on yourself. You can use frozen pastry dough or even a roll of Pillsbury pop biscuits. You can use a fully cooked rotisserie chicken from the supermarket rather than cooking chicken breasts. You can just use a bag of frozen veggies and throw them into your pastry cups inside the muffin tin. You could even use Campbell's Cream Of Mushroom Soup instead of making your homemade gravy from scratch, the options here are endless.
Ingredients:
1 1/2 cups cooked chicken (either boil 3 chicken breasts or use a rotisserie-cooked chicken and shred the meat)
1 cup homemade gravy (or canned creamy soup of your choice)
1 bag of frozen mixed vegetables
1 homemade pie crust dough (or frozen pie crust dough, pizza dough, or Pillsbury Grands pop biscuits)
Salt and pepper (to taste)
Onion and garlic powder (to taste)
Directions:
In the video, you will learn to boil your chicken breasts with seasoning and chop up in a food processor. You may alternatively use a fully cooked rotisserie chick from the grocery store.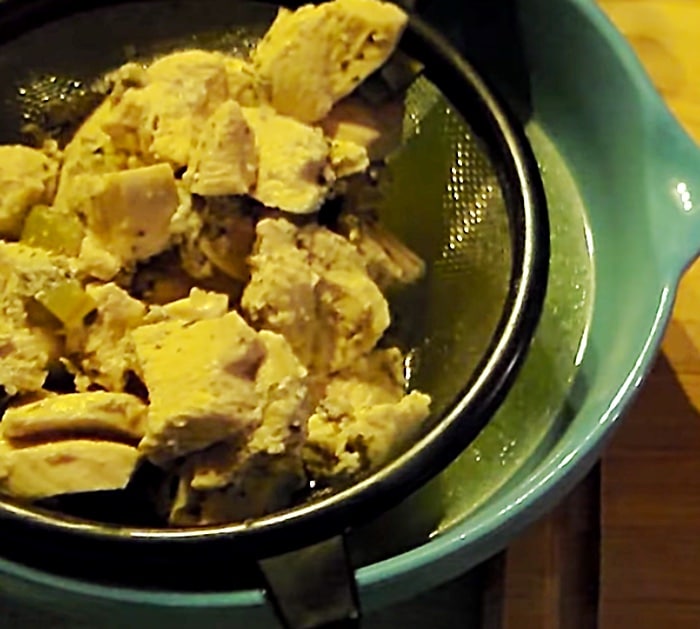 Then you will construct your mini pot pies by layering the ingredients and baking in a 350-degree oven for 30 to 40 minutes till the pot pies reach their desired doneness.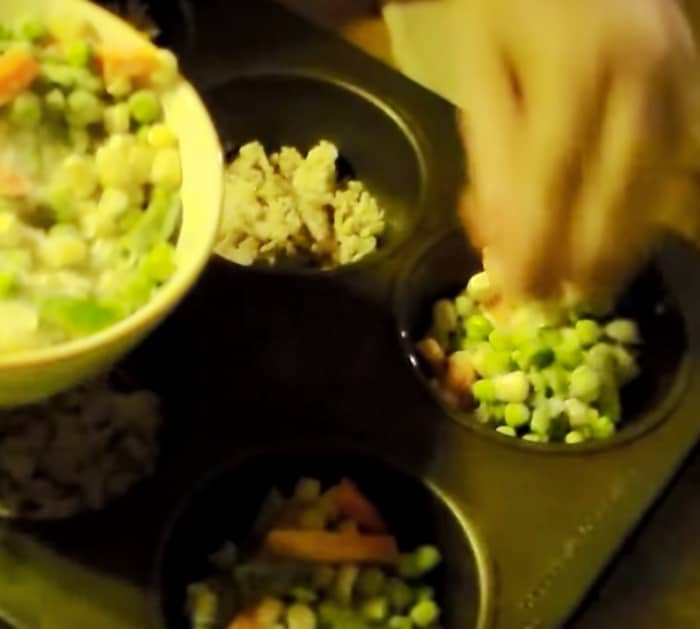 I have made a bunch of these to put aside in the freezer for a rainy day.
Mini Chicken Pot Pies Recipe