My mom used to make Millionaire pie every Thanksgiving and it was so delicious. I had not thought about millionaire pie for years until I found this video recipe tutorial by Collard Valley Cooks on YouTube. This recipe looks exactly like the one my mom used to make, so I couldn't wait to make this millionaire pie a part of my cooking repertoire. The method of making this pie is very simple and Collard valley Cooks is a delight to watch. The taste of this pie is somewhat like a creamy ambrosia salad and really just tastes like the old world South.
Ingredients For Millionaire Pie:
4 ounces of cream cheese (room temperature)
1/2 can of Eagle Brand sweetened condensed milk (that is 7 ounces)
Blend the first 2 ingredients with a hand mixer until creamy
8 ounce can of crushed pineapple (drained well)
1/3 cup chopped pecans
1/3 cup maraschino cherries (drained)
8 ounces of Cool Whip Topping
1/2 cup of flaked coconut (toasted, you can use an air fryer or do it in a pan)
Juice of 1/2 large lemon
Directions:
In this video recipe tutorial by Collard Valley Cooks on YouTube, you will learn how to make this pie step by step. You start by making your cream pie filling and adding the cherries and pineapple.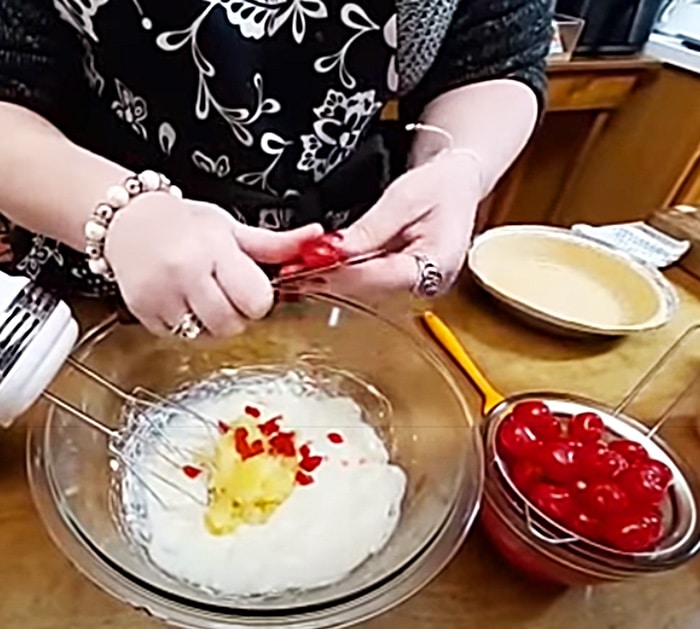 In the end, you will toast coconut flakes and aff it to the top of this delicious pie.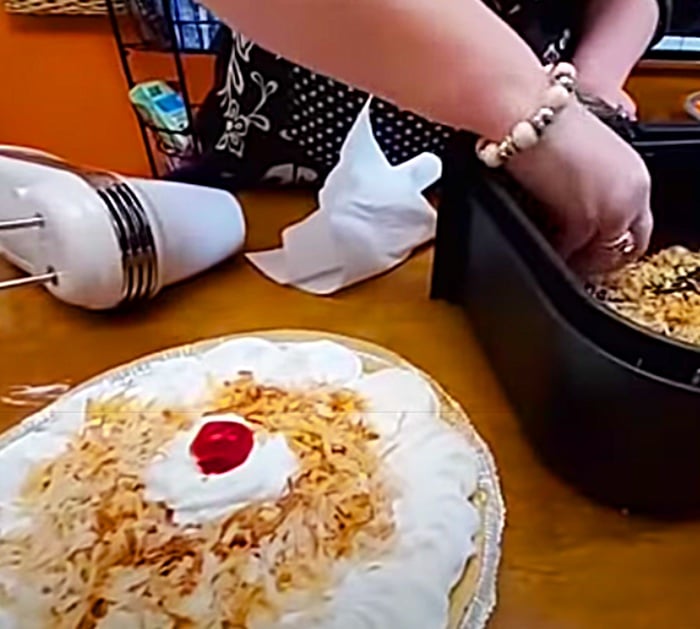 This millionaire pie is absolutely delicious, I am so happy with this recipe!
Millionaire Pie Recipe