If Valentines Day crafts and mason jar projects are some of the cutest things around, what do you get when you combine the two? Simply adorable! I was on a mission to find as many cute Valentine mason jar ideas as I could, and I wanted to share my cool list with you. Everything from candy jars to romantic candles, to awesome DIY photo gifts, these romantic and fun mason jar ideas will have you wanting to make several of each. There are some really creative ideas for mantle and home decor using jars and hearts, too! Step by step instructions and easy to follow photo tutorials make Valentine gift giving and decorating easy. Check out these top Valentines craft ideas…
Mason Jar Crafts for Your Valentine
1. Valentine See Through Jar

I love the way you can use paint on mason jars to get this see through effect. Add candy and it is even cooler. With a painted lid and cute fabric scrap for the top, this simple idea is a quick DIY gift that is perfect Valentine idea for teachers, neighbors and friends. XOXO.
2. Felt Forest Hearts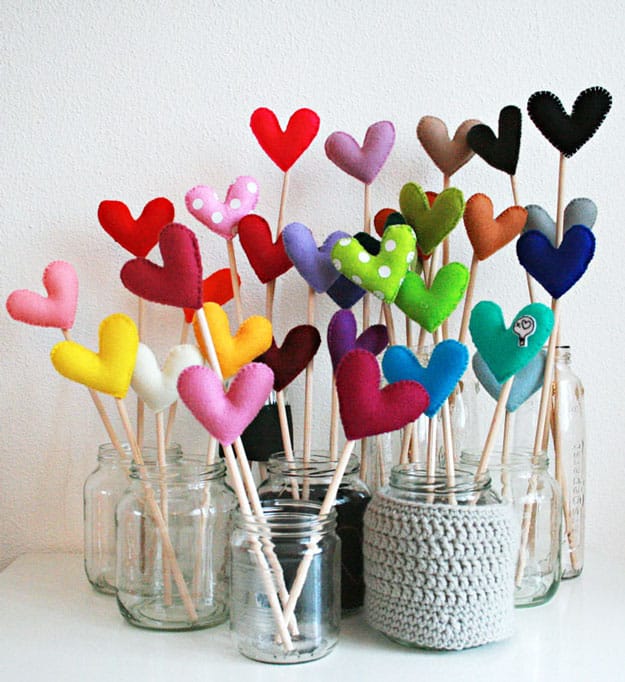 One of the cutest DIY decorating ideas I have ever seen for Valentine's day, these simple but adorable handmade felt hearts are a super easy and creative way to display the Valentine message. Perfect for teachers gifts, too, these little hand sewn hearts on a stick are not hard to make with fabric or felt scraps. This sewing project is easy enough for beginners, too. Hard to mess this one up – most imperfections in size or shape look intentional.
3. Chalkboard Heart Candlelight Mason Jar

This little Valentine mason jar craft is one of my all time favorites. Make your own heart stencil and add some chalkboard paint for an easy to make gift giving idea that is perfect for neighbors, teachers and friends. Cute room decor to get you in the Valentine spirit, too!
4. Sprinkled With Love Mason Jar Cookies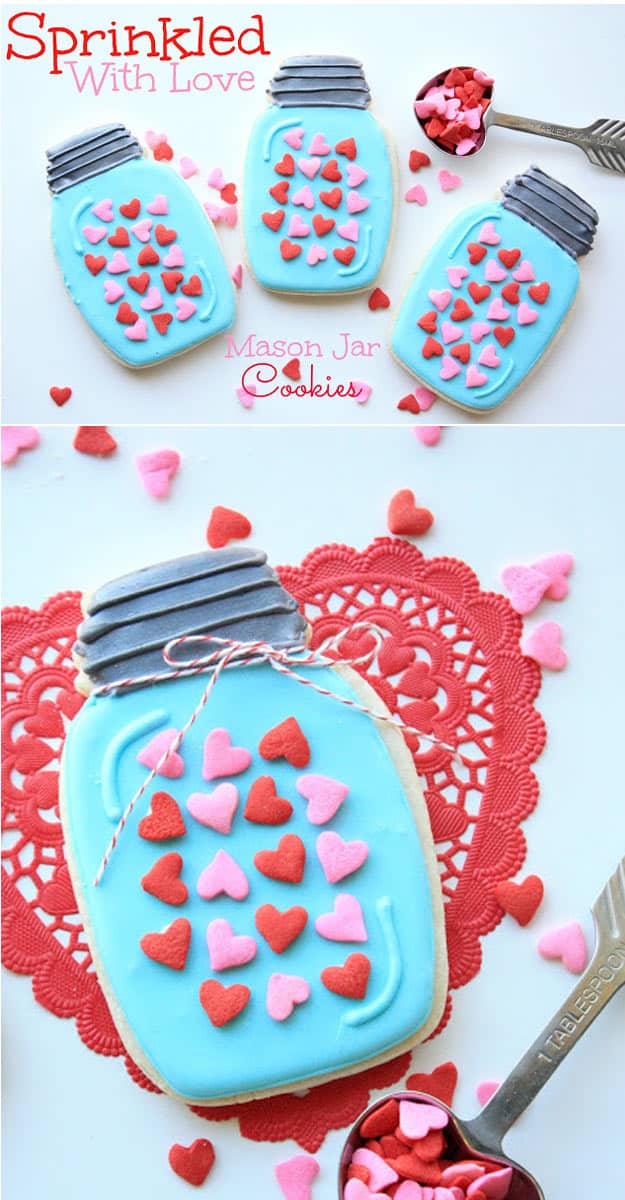 Love, love, love. Share yours with mason jar sugar cookies that are "filled" with hearts. Super simple, all the tricky decorating shapes are handled by adding premade hearts in a jar. All you need to do is make the mason jar shaped cookies and add the big blocks of frosting. Easy enough for your kids to assist if you are making for teachers or friends, these mason jar cookies are sure to impress.
5. Hugs and Kisses Mason Jar Gift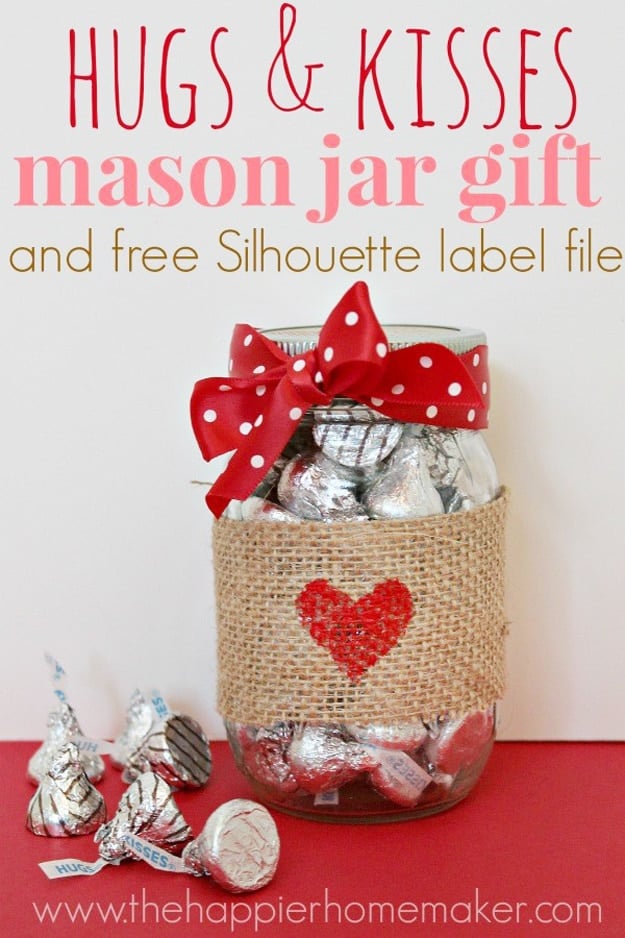 Print out some of these super cute free printable labels and make this DIY Valentine gift idea with a mason jar filled with hugs and kisses, Hershey's style.
6. S'mores Valentines

I love this homemade Valentine idea for teachers, coworkers and even friends.Smores candy and cookie jars are sure to be loved by just about anyone who gets one. Learn how to make this creative gift idea for Feb 14 gift giving.
7. Heart Jars and Free Printables

8. Etched Mason Jar Valentine Decals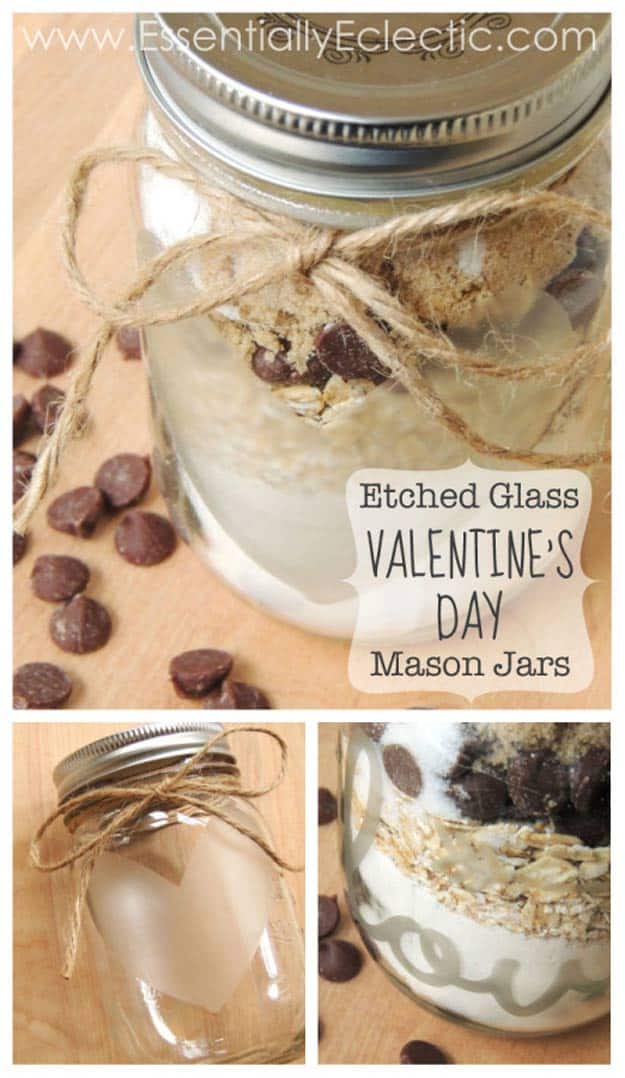 9. Valentine Glitter Votives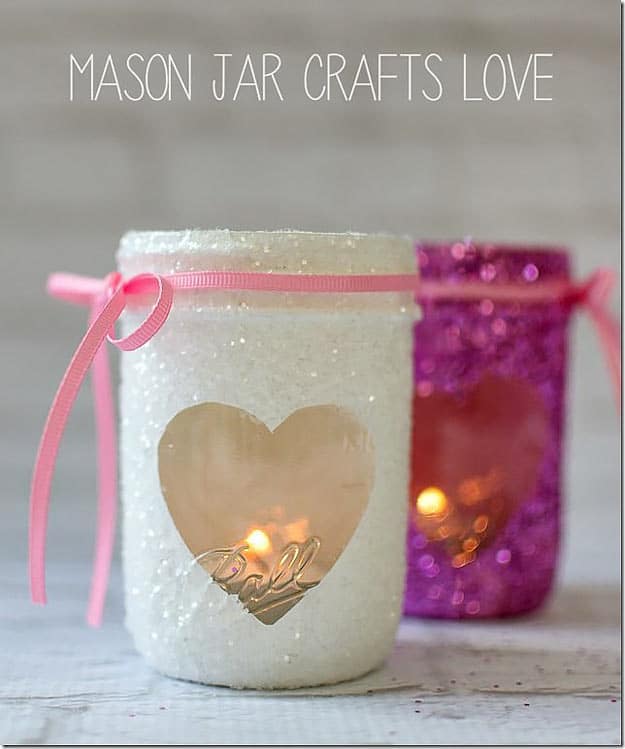 10. Beautiful Paper Craft and Mason Jar Gift Idea for Valentines
11. Picture Jar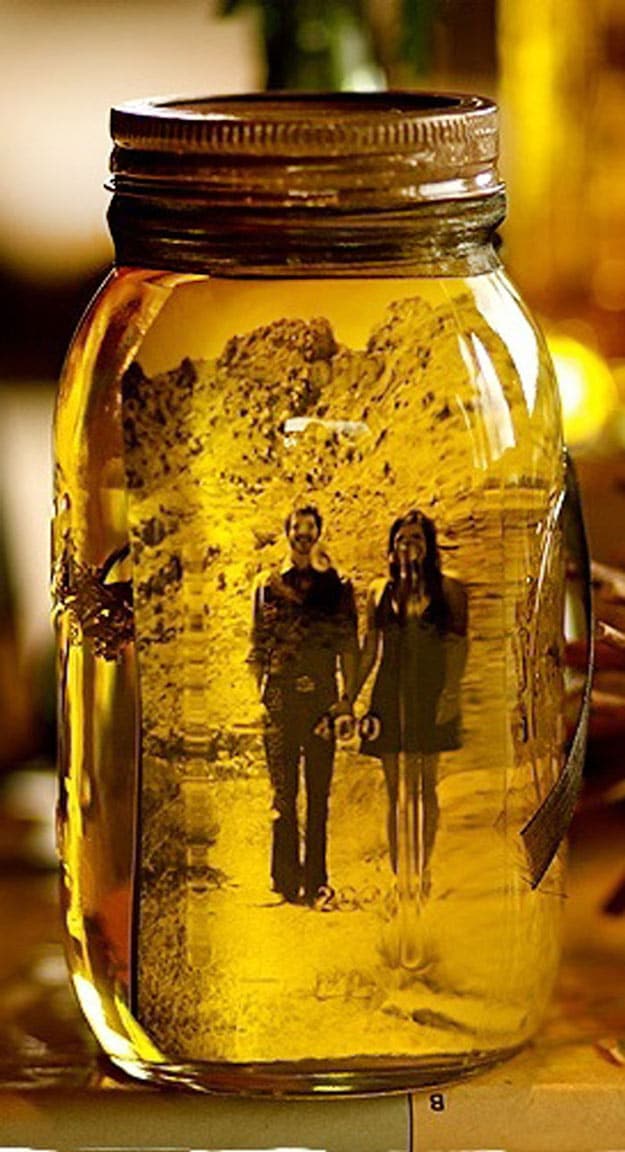 12. Heart Stained Mason Jar Lights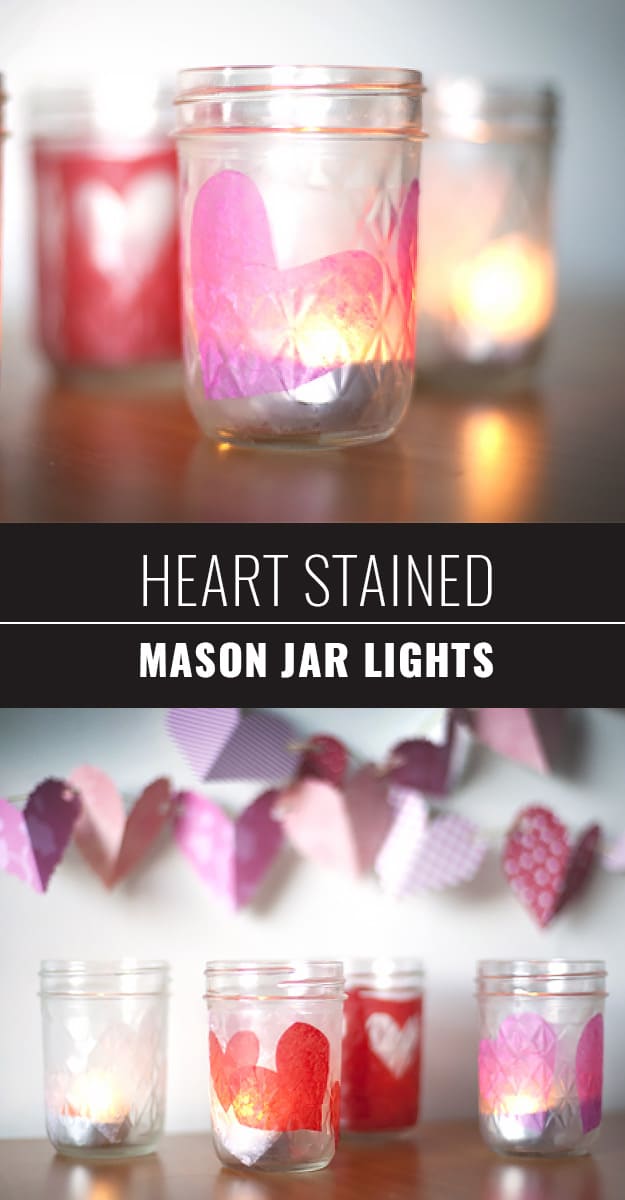 13. Layered Candy Mason Jars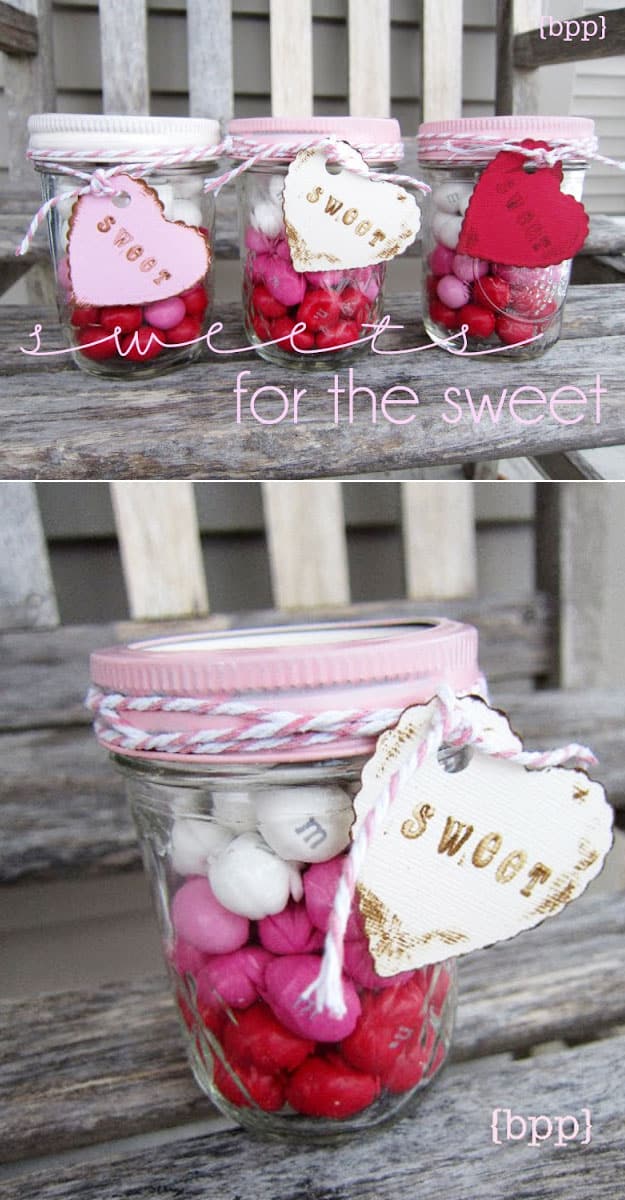 15. Fabric Hearts in Mason Jar

16. Mason Jar Candles with a lovely Message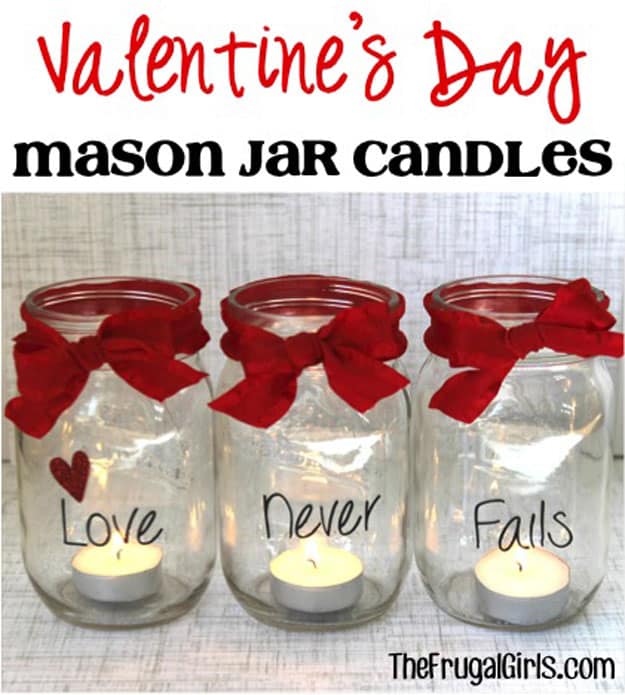 Want a super simple Valentine decor idea? Using a sharpie, ribbon and tea lights, you can make these cute message jars for your mantle, table or kitchen counter in minutes. Reusable, too, since you can easity get the sharpie off when you are finished.
17. Flowers in a Candy Filled Jar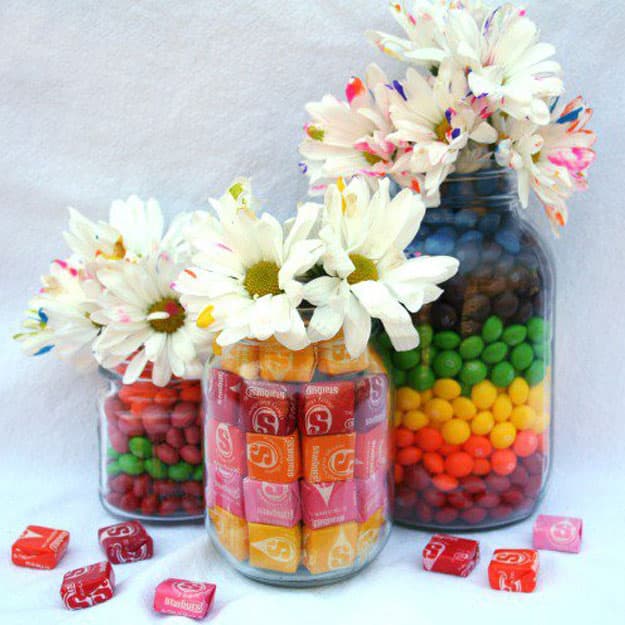 18. Valentines Gift Popcorn in a Jar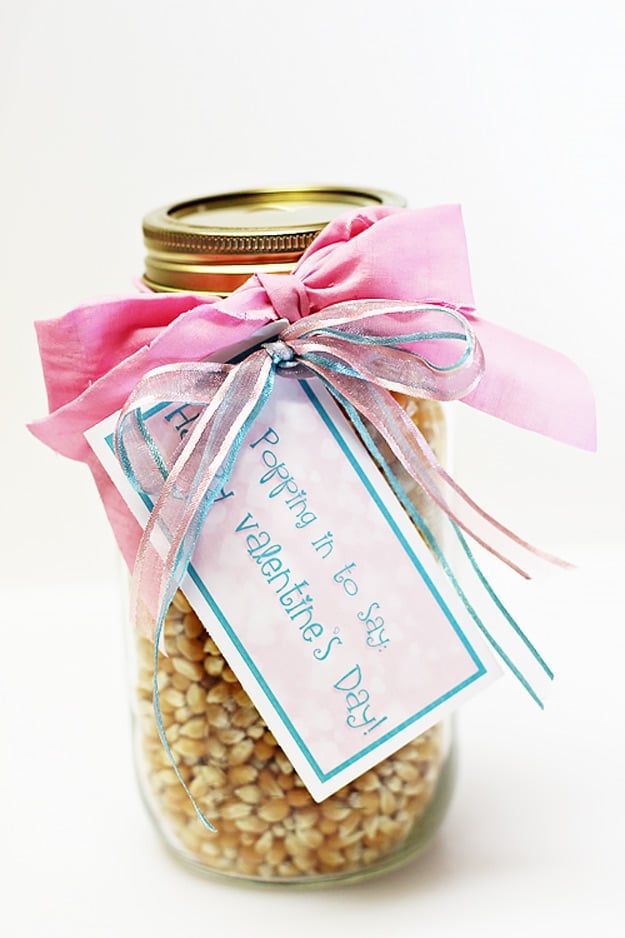 19. Valentine Heart Snow Globe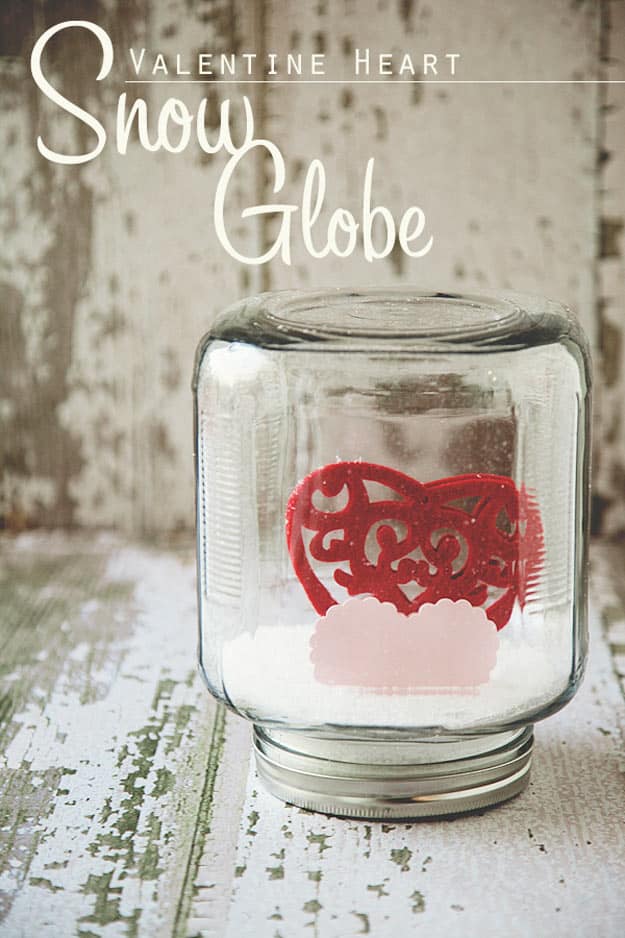 20. Valentines Day Pencil Toppers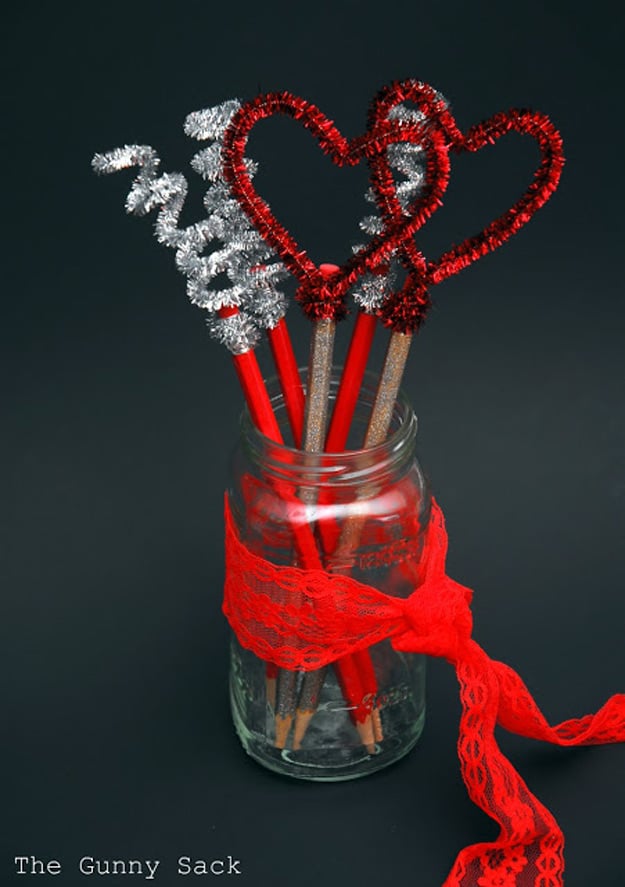 21. Distressed Painted Valentine Heart Jars