What picnic or outdoor event would be complete without a huge macaroni salad to go with your barbecue, steaks, or hamburgers? When I found this macaroni salad by Food Wishes on Youtube, I knew I was onto a real winner and was so excited to make it! My mom's 90th birthday was coming up and she loves macaroni salad, so I am planning a wonderful cookout for her and inviting everyone from her past. The way I see it is, the macaroni salad may just very well be a lifesaver here because so many people are invited, it will be a good way to pad out the menu, in case we run low on meat.
Ingredients:
4 cups of raw elbow macaroni (then, cook in salted water)
1/2 cup green onions (white and lighter parts)
1 cup celery (finely chopped)
3/4 cup red bell pepper (diced)
1/2 cup green pepper (you can use poblano or bell pepper)
1/2 cup carrot (grated)
The Dressing:
1 cup mayonnaise (plus and extra spoonful if needed)
1/4 cup apple cider vinegar (or white vinegar)
1 to 2 tablespoons brown sugar (or white sugar)
2 tablespoons Dijon mustard (or French's, whatever you have will work)
2 teaspoons kosher salt (more if you need it)
Freshly ground black pepper
1/8 teaspoon cayenne (optional, omit if you don't want your dressing to be hot)
Directions:
First, you will make the dressing by adding the mayonnaise, apple cider vinegar, sugar, Dijon mustard, salt, and freshly ground black pepper to a big mixing bowl. You make the dressing first in this recipe then add the cooked macaroni, that has been sitting till it reaches room temperature, to this delicious salad dressing.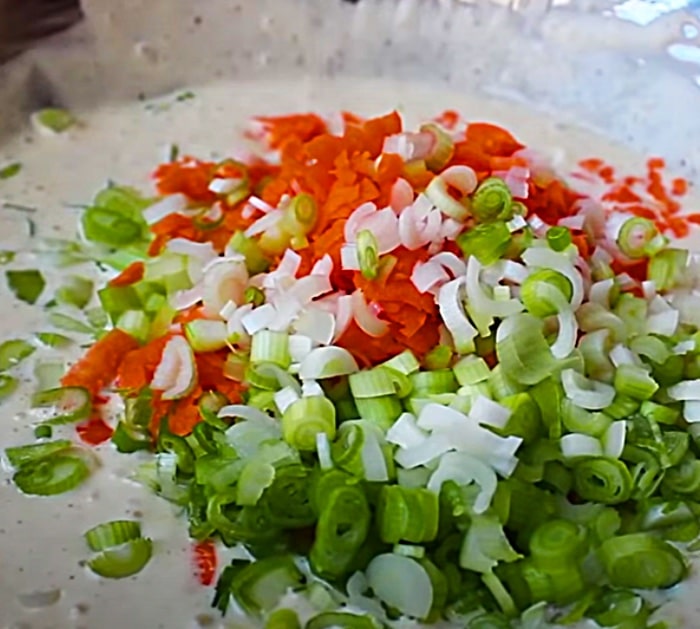 Then, you mix in your cooked macaroni and chill the dish, until you are ready to serve it. It is really that easy!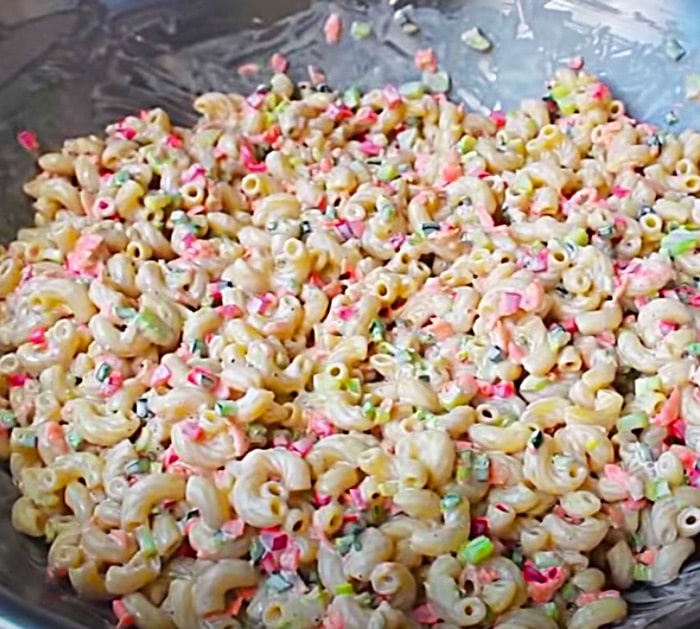 I am so happy I found this recipe, I can't wait to serve it at my mom's 90th birthday barbecue.
Macaroni Salad Recipe