If you're looking to cut back on the carbs, this zucchini lasagna can satisfy those cravings. Also, it's easy to load up on seconds and big portions when it comes to actual pasta. I love zucchini pasta, and it's not weird in the slightest bit. However, the zucchini lasagna is super healthy and low-carb packed with veggies. Downshiftology's YouTube tutorial provides a lot of information on how to properly prepare zucchini lasagna. Some people have told me it gets too watery or soggy, but note that zucchini is made up of 95% of water. There are certain methods to consider to prevent excess water from the zucchini. Some examples: slicing the zucchini thin, adding salt to zucchini slices, and sit for 15 minutes. I love how she gives so many tips and options on how to keep the zucchini dry.
Ingredients:
Directions:
First, preheat the oven to 400F. Slice the zucchini lengthwise into thin slices, as thin or thick as you'd like. In the tutorial, Downshiftology shows different methods so the zucchini does not have excess moisture. Set aside.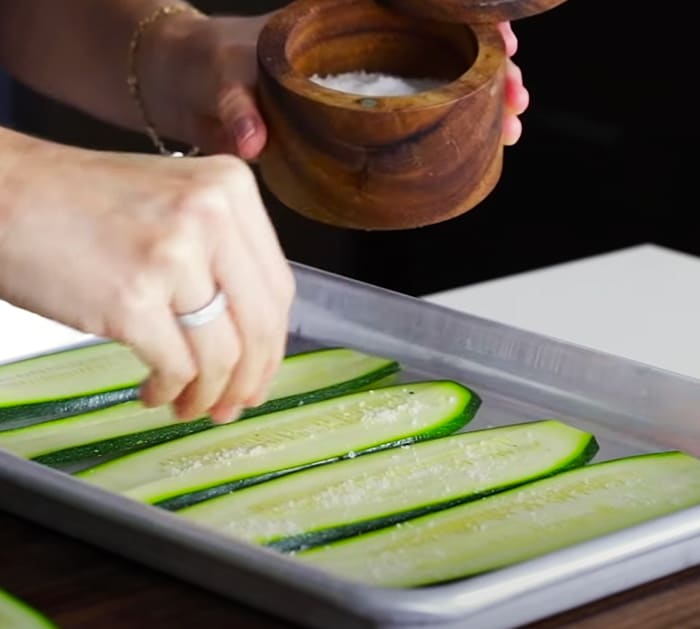 Next, cook the ground meat in a large pan over medium heat until it's brown. Then, add the sauce and stir together. Make the ricotta mix, and once everything is finished, start layering the lasagna.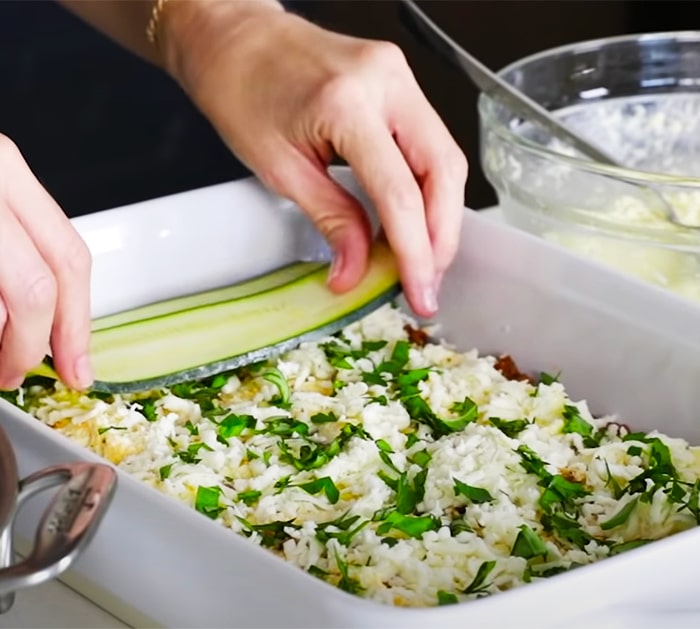 Overall, I love zucchini pasta, and I've made zucchini spaghetti before. I never thought about making zucchini lasagna because it sounded so complicated, but after watching this tutorial, it's just as simple. This zucchini lasagna looks super juicy and fresh. This is a great way to switch up the pasta into a more healthy and wholesome meal.