It doesn't require a lot of complicated ingredients to make a loaded and super delicious quesadilla such as this one by Essen Rezepte on YouTube! After you've tried this, you might never look for any other recipes again. Watch this video tutorial now and see for yourself.
Ingredients:
Beef mixture
1 onion
1 tbsp of olive oil
1 pound of ground beef
Salt and black pepper
1 tsp of chili powder
½ tsp of dried oregano
1 tsp of ground chipotle chili pepper
½ tsp of garlic powder
½ tsp of onion powder
¼ tsp of ground cayenne pepper or to taste
1 tbsp of tomato paste
2 tbsp of beef stock/broth
Cilantro, chopped
To assemble
3 ounces of cheddar cheese
3 ounces of Monterey jack cheese
6 flour tortillas, about 8 inches in diameter each
Directions:
Step 1
Place a pan on a stove over medium-high heat, then add the mined onion, and saute for a few minutes until translucent. Add the ground beef and break it up, then cook for about 8 to 10 minutes or until brown and cooked through. Season the beef with some salt and pepper to taste, then add the chili powder, dried oregano, chipotle chili pepper, garlic powder, onion powder, and cayenne pepper, and mix them together until well combined.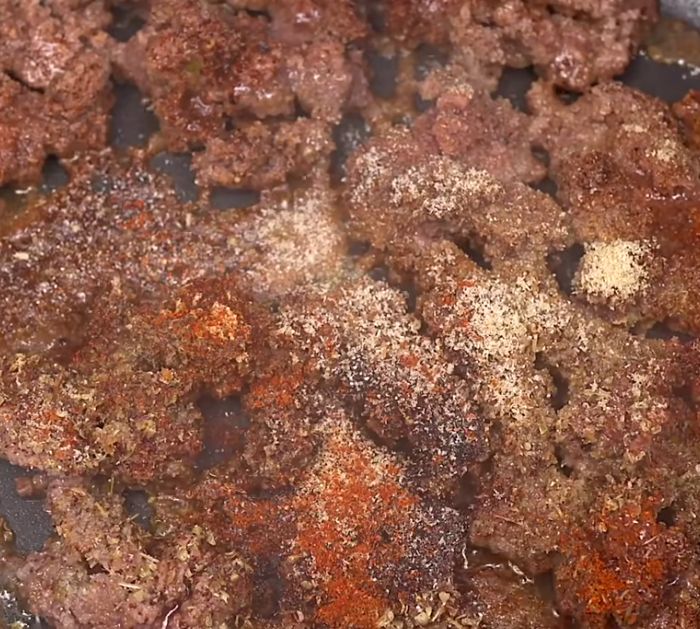 Step 2
Now, add the tomato paste and beef stock or broth, then give them a good mix until uniform, and add some chopped cilantro. Give them a final mix until well combined, then turn off the heat, and set it aside. Lay a tortilla on a flat surface, spread some cheese on one side, then top it with a few scoops of the meat mixture followed by more cheese, and fold the tortilla over. Place each tortilla in a sheet pan lined with parchment paper, then bake them in a preheated oven at 200°C or 392°F for about 5 to 7 minutes or pan fry them for about 2 minutes per side.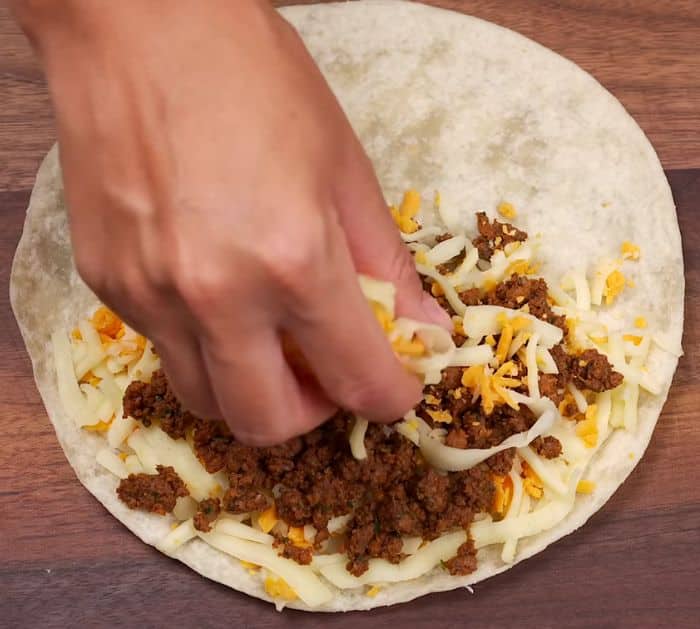 *All image credit belongs to Essen Rezepte via YouTube. Follow and subscribe to her channel for more!
Loaded & Cheesy Ground Beef Quesadillas Recipe