Are you looking for an easy seafood dinner recipe? Try this oven-baked lemon pepper fish recipe from Cooking With Claudy on Youtube! This fish recipe is my go-to whenever I crave seafood as it's super easy to make and so flavorful. You will mainly need two seasonings for this, but it's up to you if you like to add more herbs and spices for an extra kick. My kids are not a big fan of seafood but this recipe is an exception – they absolutely love this. Try this today and see for yourself. Watch the video below to learn the step by step instructions.
Ingredients:
fish fillet (of your choice)
2 tsp lemon pepper seasoning
2 tsp parsley flakes
olive oil
chili flakes (optional)
Directions:
Step 1
To start, pat the fish fillet dry with a paper towel. Next, rub a little bit of olive oil on both sides and spread it nicely. After this, season it with 2 tsp lemon pepper seasoning and 2 tsp parsley flakes. For an extra kick and color, you can season it with a little bit of chili flakes.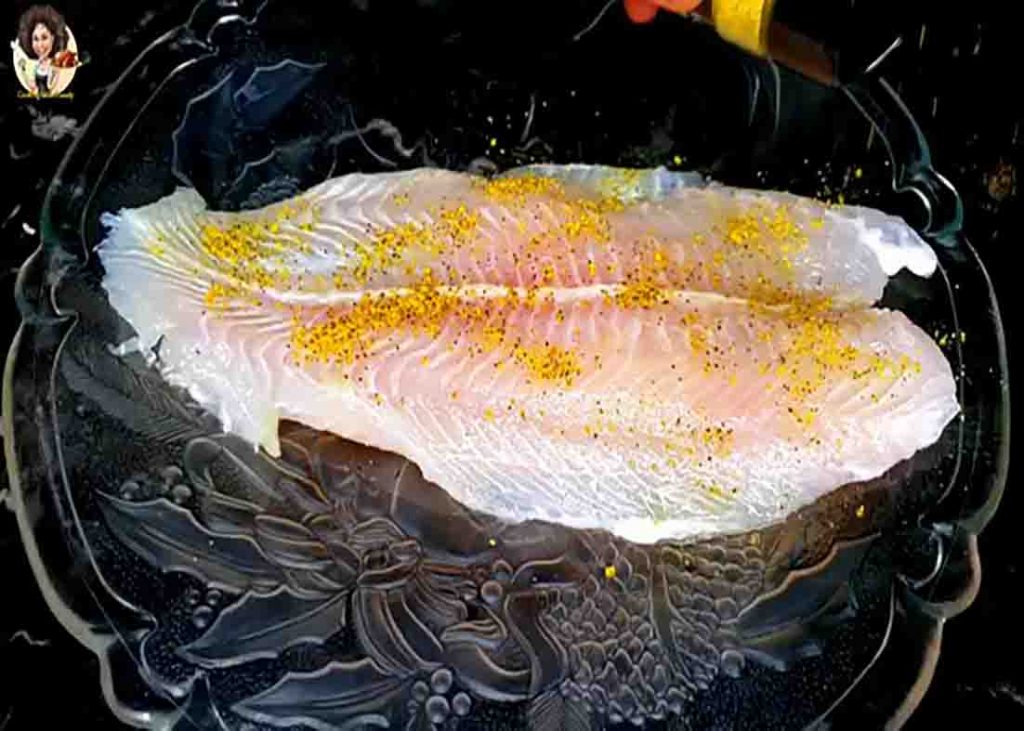 Step 2
Next, line your baking pan with aluminum foil and grease with some cooking oil. Put the fish fillet on the prepared baking pan and place it in the oven at 375 degrees F. Bake for fifteen to twenty minutes or until the fish comes easily with a fork. Serve and enjoy!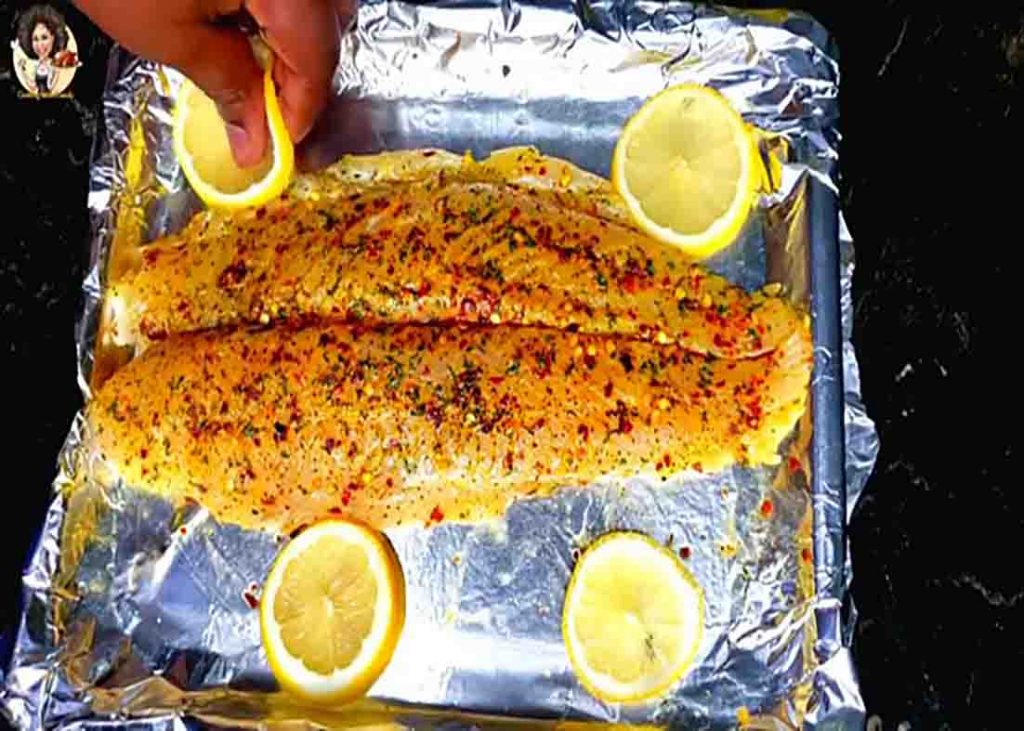 Lemon Pepper Baked Fish Recipe