Looking for a new dessert recipe idea? How about homemade peach cobbler?
I just bought an antique Griswold Dutch Oven on Facebook Marketplace and I was really looking forward to making some rustic Country Recipes in it such as stews and soups, but when I saw this recipe for a Jack Daniels Peach Cobbler made in a cast-iron Dutch Oven I was blown away! I knew I had to try it, as soon as I could! An old friend in Louisiana told me how to season my Griswold circa 1930s from Eerie, PA, Duch Oven by using Hog Fat and baking it in a 500-degree oven for about an hour, about 3 separate times. It turned out great and this ancient Griswold was going to make the perfect cobbler, I just knew it. So I started my cobbler by first putting two pounds of Fredricksburg Fresh Peaches in a bowl, then adding a cup of pure cane sugar, about a teaspoon of Cinamon (to taste), a teaspoon of salt, about a tablespoon and a half of all-purpose flour, and a little bit of lemon juice (a little sour balances the sweet) Then I mixed all that up in my bowl., letting the peaches juice out a bit and then added the magic ingredient, a quarter cup of Jack Daniels! Yum!!!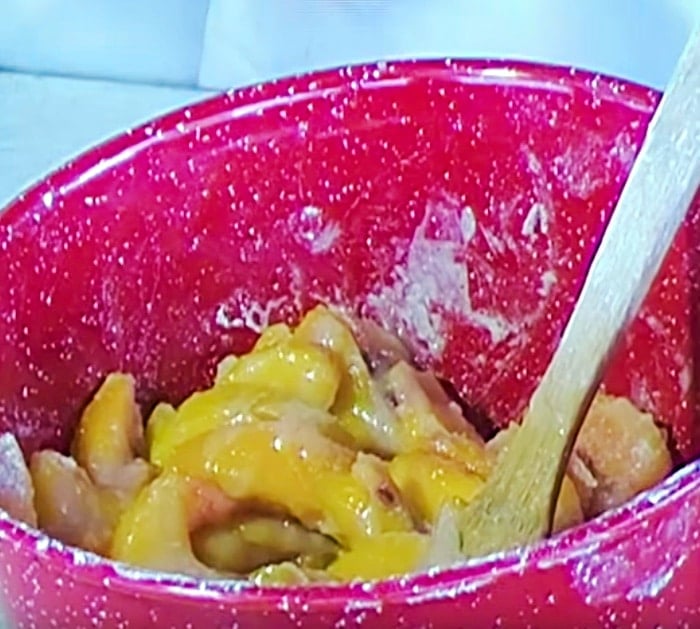 Then I buttered up my Dutch Oven really well and rolled out, then laid in my piecrust. Some people may use a pie or cake plate at the bottom of the Dutch Oven but I like it strait on the cast-iron,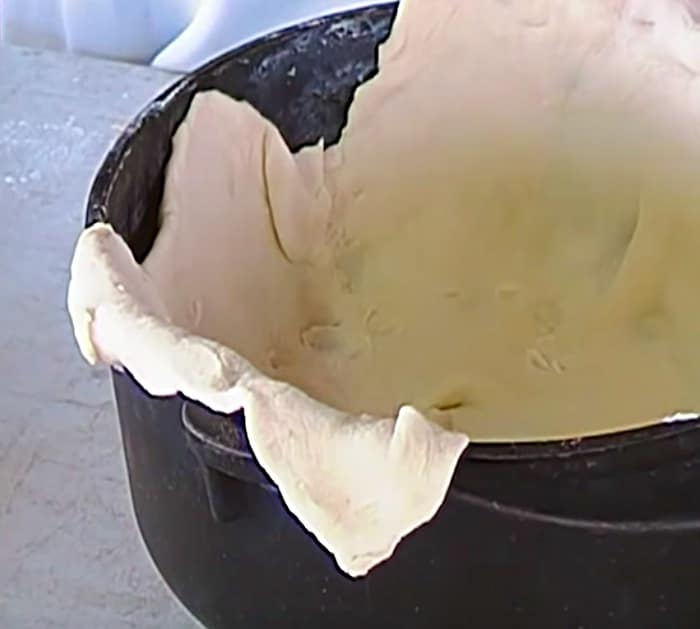 Then I just added my delicious Jack Daniels peach mixture and baked it in the oven for about an hour, it was exquisite, absolutely delicious. You have to try this!
Jack Daniels Peach Cobbler Recipe