The days are getting colder, and it's the perfect time for this delicious Italian bean soup by HotFood. It's filling and healthy – perfect for your whole family! Carrots, onions, garlic, celery, spinach, tomatoes, and beans are combined with different herbs to make this incredible dish. Read on or watch the video below for full instructions.
Ingredients
2 carrots (1 cut into big pieces, 1 cut into small pieces)
2 small onions (cut into half)
1 large onion (chopped)
2 garlic cloves (1 sliced into big pieces, 1 minced)
6 cups of water
3 black peppercorns
olive oil
1 celery stalk (chopped)
1 can of chopped tomatoes
2 cans of white beans
6 2/3 cups of spinach
2 teaspoons of dried basil
1 teaspoon of dried oregano
salt to taste
pepper to taste
grated parmesan
Instructions
Step 1:
In a deep pot, add the sliced small onions, carrots, garlic and 3 black peppercorns. Pour 6 cups of water and place it over heat. Bring it to a boil, then cook over medium heat for 30 to 40 minutes.
Step 2:
Add olive oil to a pan and place over heat. Add the chopped onion and fry over medium heat until translucent. Next, add the chopped carrots, chopped celery, and minced garlic, fry over medium heat.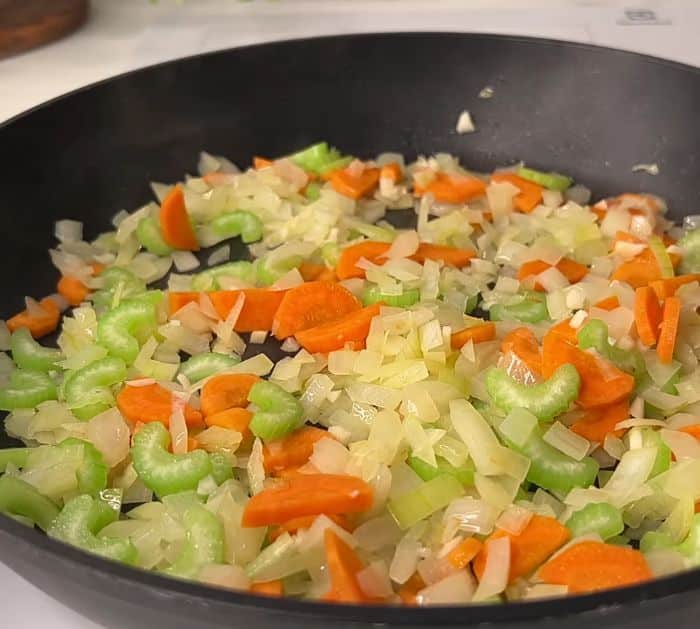 Step 3:
Remove the vegetables and peppercorns out of the broth. Add the sauteed vegetables to the broth, followed by a can of diced tomatoes, 2 cans of white beans, 2 teaspoon of dried basil, 1 teaspoon of dried oregano, salt, and pepper. Mix everything until well combined. Sliced the boiled carrot and add to the broth. Cover it with the lid and let it simmer for 30 to 45 minutes or until vegetables are tender.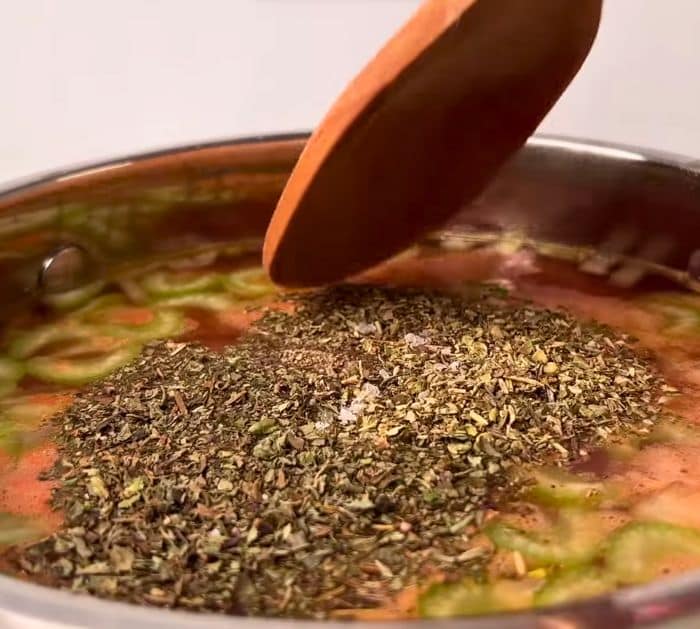 Step 4:
Add the spinach and cook for 3 to 5 minutes. After that, remove the pot from heat.
Step 5:
Give the soup a good mix and scoop into individual bowls. Serve with grated parmesan cheese on top. Enjoy!
Italian Bean Soup Recipe