Have you ever been stuck in a situation where the toilet suddenly got clogged and you happen to have no plunger available anywhere? Well, if you don't have time to go all the way to the store but you can manage to find a plastic bottle around the house, then you can save the day and the toilet with it. This incredible hack has saved me before and it is super handy to know, especially when I'm using someone else's bathroom, and it got suddenly clogged. I was a bit skeptical at first thinking it might not work and I might just put myself in an even more embarrassing situation, but I am glad to tell you that this hack works really well. However, a real plunger is still the best investment that you can purchase for your bathroom, so make sure to provide one after breaking or throwing out the old one. Thanks to Handyman for the Everyman for showing and testing out this handy though very bizarre hack!
Materials:
Directions:
Step 1
First, find a small plastic bottle, then cut off the bottom, about half an inch to an inch will be enough, and then plunge it down the toilet in a pull-and-push motion a few times until the water level goes down.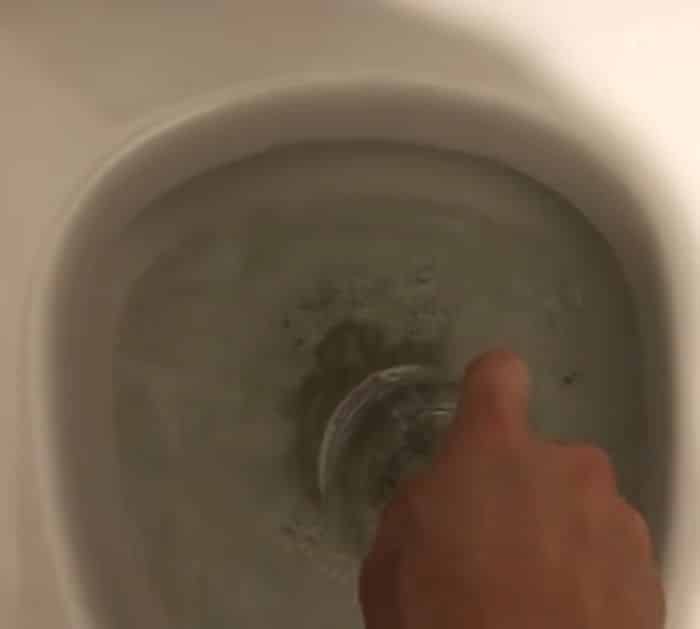 Step 2
Next, try flushing the toilet or filling it up with a large amount of water to see if it will flush down nicely, if not, then plunge it again, and repeat as needed or until it flushes down well.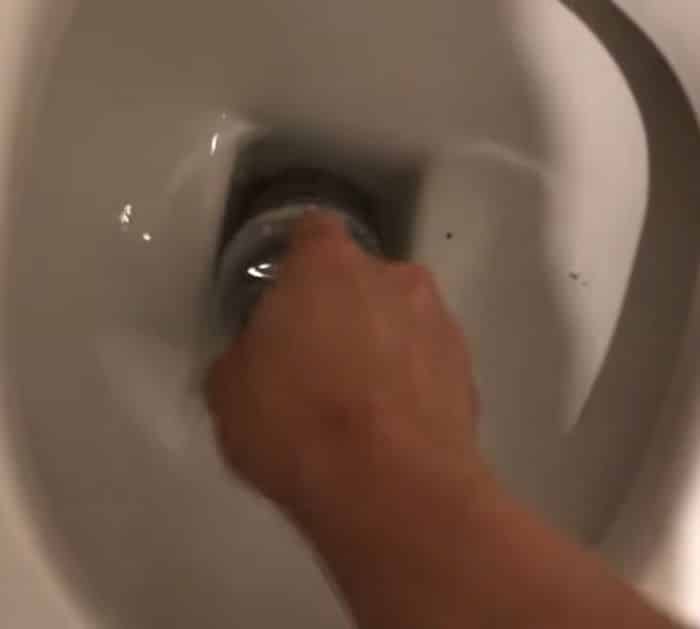 *Thanks to Handyman for the Everyman via YouTube for all images used here. If you loved this hack, then you'll surely love his other videos too, so give his channel a visit and subscribe!
How To Unclog The Toilet With A Plastic Bottle