Are you always having problems with hot casserole dishes and looking for other ways to carry it aside from using pot holders? Then, this hot dish basket tutorial from Ae PooiM on Youtube will make your problems disappear. You can make this beginner-friendly basket in just seven minutes – a perfect gift idea or a substitute for pot holders. Learn the step-by-step process by watching the video tutorial below.
Materials:
Outer: 39 x 29cm canvas or cotton fabric
Lining: 39 x 29cm or 20 x 9cm 2 pcs. cotton fabric
39 x 27cm or 20 x 3cm 2 pcs. Pellon fusible fleece
Directions:
Step 1
Lay down the outer fabric, right side facing down, and place the fusible fleece on top. Press iron on both sides. After pressing, place the lining, right sides up, beneath the outer fabric, then sew both the top and bottom edges. After this, flip it inside out. Sew again on both the top and bottom in the outer fabric, then set it aside. Next, get 2 pcs. of 20 x 9cm cotton fabric and 2 pcs. of 2 x 3cm fusible fleece. Press each fusible fleece on the wrong sides of the cotton fleece, then wrap it around. Sew them to secure. This will serve as the basket handle. Next, get the hot dish basket you set aside earlier, fold the top and bottom 5 cm, secure it with pins, then sew both sides.
Step 2
After this, get 2 pcs 20 x 4.5cm of the fabric you used in the outer. Clip them on both sides of the hot dish basket (right sides facing down), then sew with a 0.7cm seam allowance. Flip this fabric, roll it to the back, clip it, then sew. Next, mark 5cm on all 4 sides of the hot dish basket, then draw a diagonal line from this mark. Insert the 2 handles you made earlier and sew them along the diagonal line you drew. Flip it and your hot dish basket is now finished.
Note: If you want to use it in the microwave, make sure that you use 100% cotton fabric, cotton batting, and thread to make it work.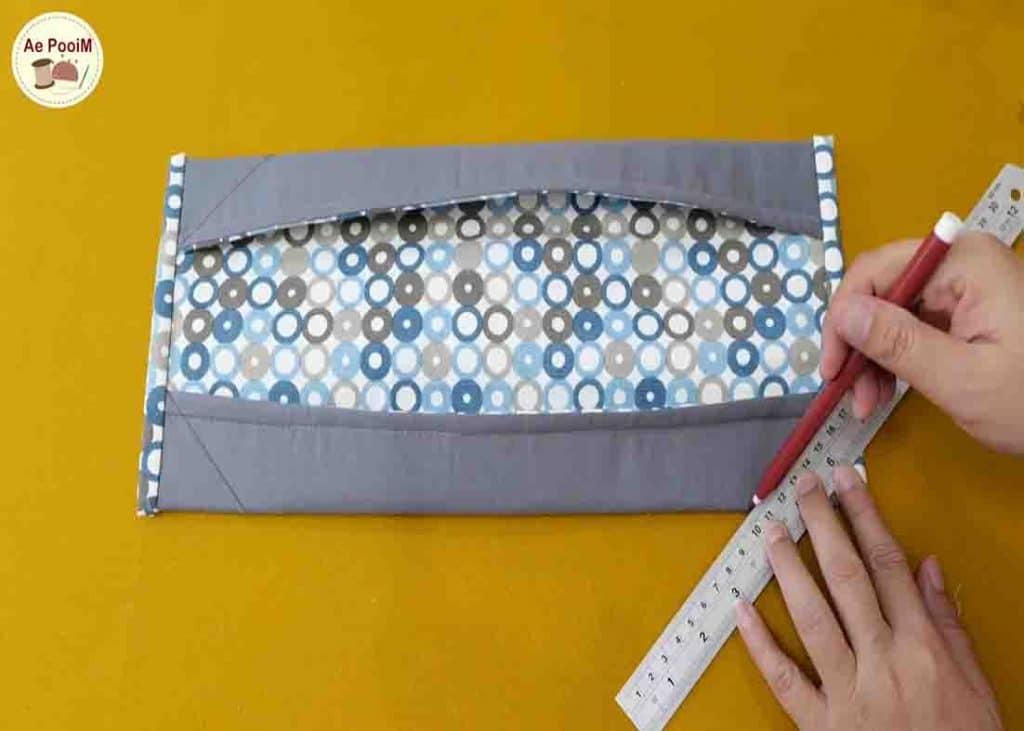 How To Sew A Hot Dish Basket In 7 minutes