If you don't know what to do with the old towels that you can't throw away just yet, then this sewing project idea by Hello Sewing on YouTube might be able to help you! Repurpose into an adorable soap pouch or holder that you can sew in as fast as 5 minutes using only basic sewing materials, plus it is super beginner-friendly too.
Materials:
Washcloth (hand towel or any other towel you happen to have)
1/8 inch thin ribbon
Matching thread
Scissors or rotary cutter and a cutting mat
Ruler or measuring tape
Iron and ironing board
Sewing clips or pins
Sewing machine
Directions:
Step 1
Cut the washcloth into 4*11 inches on the hemmed side so that you don't have to sew the hem again later, also check if your soap would fit when the washcloth is folded over the soap. Hem the shortest raw edge of the washcloth, then cut a piece of ribbon about 5 inches long, and pin this loop holder on the side that's already hemmed before about 2 inches from the top.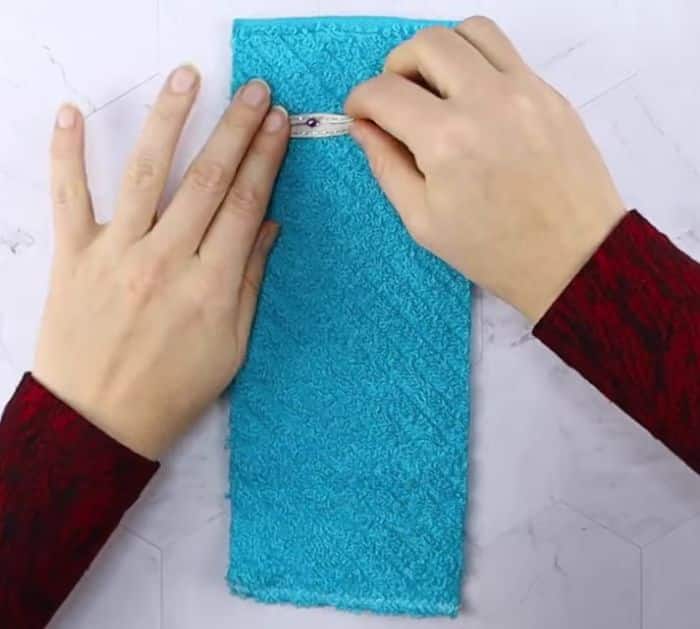 Step 2
Fold the top down so that the fold is just above the ribbon holder, then fold the bottom up almost to the edge of the fold. Pin along both sides as well as the fold to keep them in place. Sew both sides of the soap holder either by hand with a backstitch or by a machine with a zigzag stitch, then turn it right side out. Insert the soap in the pouch, then fold the top down, and you're done!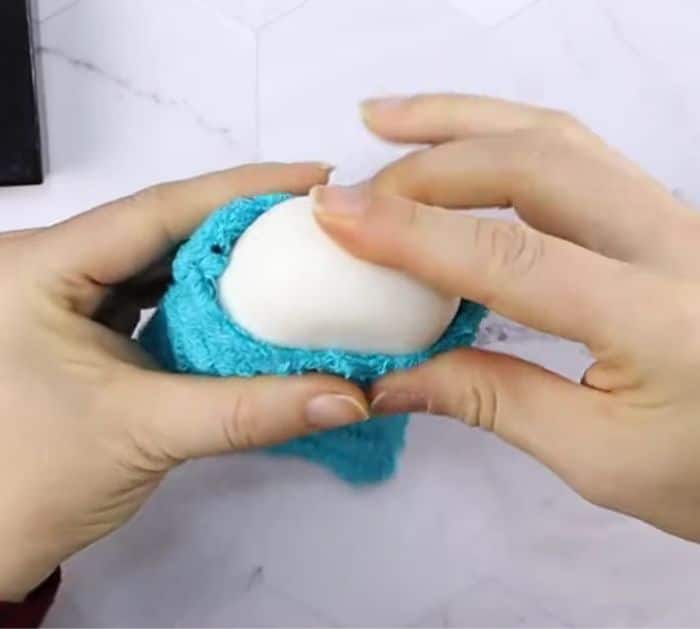 *Thanks to Hello Sewing via YouTube for all images used here. If you loved this sewing tutorial, then you'll surely love her other videos too, so give her channel a visit and subscribe!
How To Sew A DIY Soap Pouch Using Old Wash Cloth