The Fall season is here, which means Halloween is just around the corner! Are you looking for ways to preserve your decorative pumpkins to last for the whole season? Then, you're in the right place as 1 Minute Recipe & Craft Videos on YouTube has a brilliant tip for you! Can you believe you could actually preserve your decorative pumpkins without using bleach? All you need to do is to watch the video tutorial below to learn this amazing trick. Thanks to 1 Minute Recipe & Craft Videos for this fantastic tutorial. Make sure to check the channel for more videos just like this.
You'll Need:
1 cup of white vinegar
sink full of water
petroleum jelly
Directions:
Step 1
To start, fill your sink with tap water, then add 1 cup of white vinegar. Next, wash your pumpkins thoroughly, then soak them for ten minutes on each side. After this, rinse and dry them completely.
Step 2
Once done, seal all cuts with some petroleum jelly, then finally place them anywhere you like as decor. These pumpkins would last for up to three months.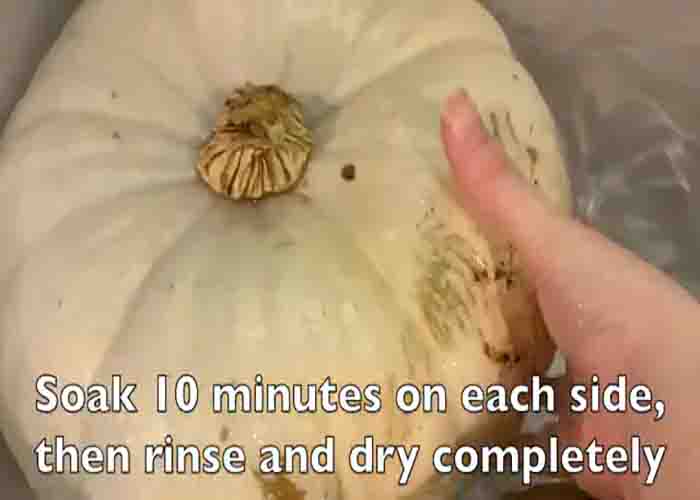 How to Preserve Decorative Pumpkins without Bleach