I love anything pesto. But to make sure that it's fresh and has the right ingredients, I make it at home. My favorite recipe is this zucchini pesto by One day One recipe. It's delicious and perfect for pasta or bread!
Ingredients:
2 medium zucchini
salt
1/4 cup of pine nuts
1 cup of basil leaves
1/4 cup grated parmesan
1 cup of olive oil (divided)
Instructions:
Step 1:
Thoroughly wash the zucchinis, then cut the top and bottom. Use a shredder to grate them then place them in a bowl. Add some salt and mix until well incorporated. Set it aside and let it sit for about 30 minutes. The salt will help to pull the water out. It's important to remove the moisture to stop your dish from getting soggy.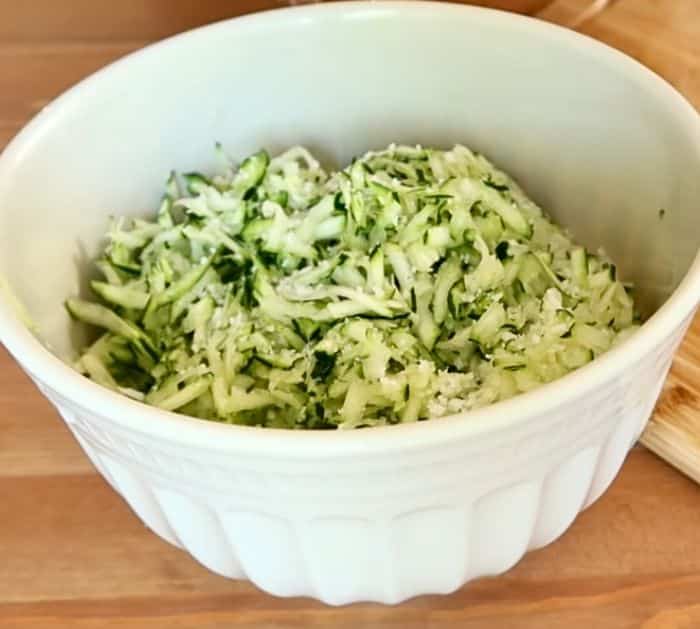 Step 2:
While waiting for the zucchini, sterilize your empty jars. Place them right-side up on the rack in a boiling-water canner. Fill the jars and canner with hot water (not boiling). Boil for a few minutes. Once done, remove them from the water using tongs and let them dry. Make sure to sterilize the lid too.
Step 3:
After 30 minutes, get the zucchini and squeeze using your hands. Remove as much water as you can, then place on a food processor. Next, add 1/4 cup of pine nuts, 1 cup of basil leaves, 1/4 cup of grated parmesan, and 1/2 cup of olive oil. Blend until all ingredients are well combined. It should have a dry and crumbly texture.
Step 4:
To make it a little bit smooth and spreadable, add another 1/2 cup of olive oil to the mixture and blend one last time. It should now have a more creamy texture.
Step 5:
Transfer to the prepared jar.
If you like this recipe, make sure to visit and subscribe to One day One recipe on Youtube. She has tons of amazing recipes from dishes to desserts that you will definitely love.
How to Make Zucchini Pesto With Just 6 Ingredients