Cabbage is underrated and not a lot of people know how to prepare it. I haven't had cabbage in a while, but I love fried cabbage. This southern-style fried cabbage recipe by Ray Mack's Kitchen and Grill takes us straight to cooking. There are no extra talking, and it's a quick video. According to Ray Mack, cabbage originated in Ireland. Bacon and cabbage is a dish usually associated with Ireland. I thought this fact was surprising. However, I did know there are many ways to cook this based on where you are from. Fried cabbage goes well with corned beef, pot roast, grilled chicken, and even pork chops. The spices needed for this recipe are easy. If you don't have any of the seasonings that are listed, use salt, pepper, and a bit of paprika to add a smoky flavor.
Ingredients:
4 strips of bacon
2 smoked sausage links
1/2 cabbage
1 tsp creole seasoning
1/2 onion
1/2 red bell pepper
1 tsp black pepper
1/2 green bell pepper
1 tbsp minced garlic
1 tsp Louisiana Cajun seasoning
Directions:
First, start off by washing the veggies. Cut the cabbage into thick slices. Then, cut the onions, red and green peppers too. Cook the veggies until they're translucent but not mushy in grease drippings from the sausage and bacon.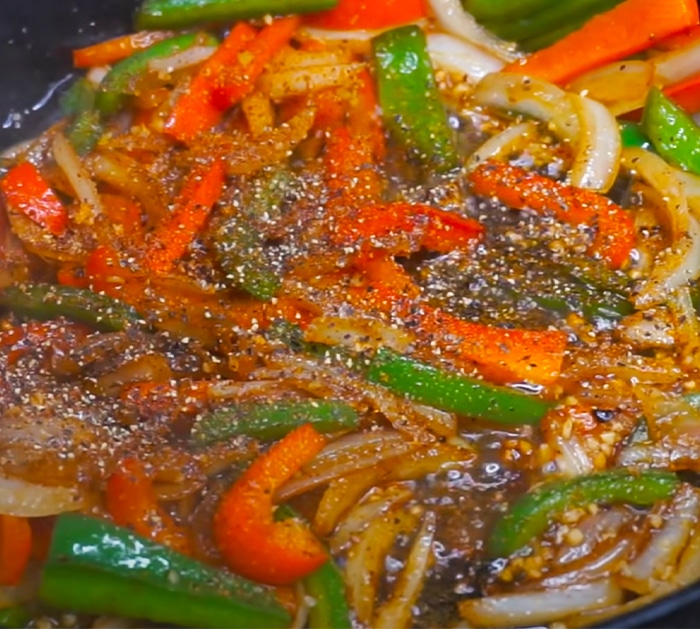 Next, add your smoked sausage and bacon to the cabbage mixture and let it cook down until your cabbage is tender. Do not add water.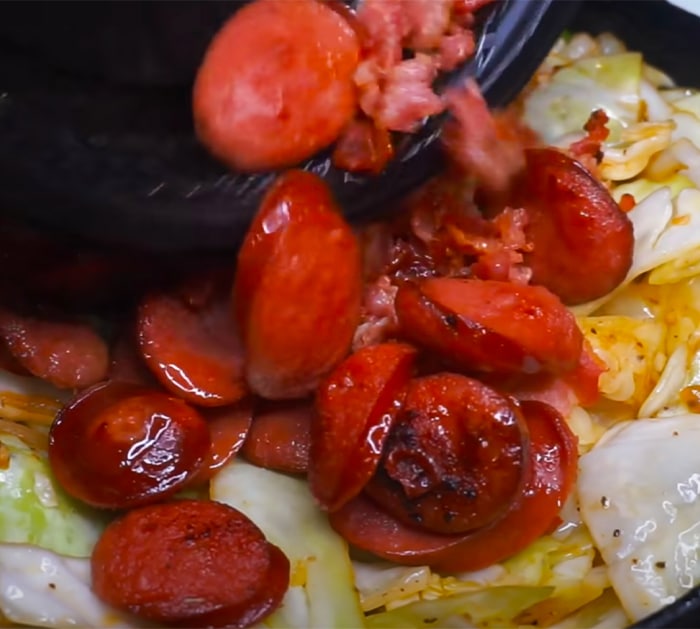 Overall, this dish looks delicious to serve as a side or on its own as a meal. You can lay off the bacon and sausage if you're vegetarian or vegan. This was an easy tutorial video to follow along with and I loved how casual and informal it felt.