Cherry chocolate loaf sounds heavenly. It's similar to banana bread, but this takes it to a whole new level. I love chocolate and cherries together, so this recipe sounds delicious. This tutorial by Food Wishes is easy to follow and he uses the same base recipe as his banana bread. Cherries can be pricey for some people, but frozen and dried cherries work in this recipe too. The icing on top of the cherry chocolate loaf finishes it off well. It reminds me of a lemon icing pound cake. I'm not a big icing person, but it's lightly glazed. I'm sure the walnuts in this recipe would add the perfect amount of crunch, and the loaf looks moist. I think I found my new replacement for banana bread. This would be great with a cup of coffee in the morning or as a dessert.
Ingredients:
1 teaspoon unsalted butter
2 cups all-purpose flour
1 teaspoon kosher salt
1 teaspoon baking powder
1/2 teaspoon baking soda
1/2 cup unsalted butter, softened
1 cup white sugar
2 large eggs, at room temperature
1/4 cup plain yogurt
1/4 teaspoon vanilla extract
2 cups pitted cherries
1/2 cup dark chocolate chunks
1/2 cup chopped walnuts
Optional Icing:
1/4 cup powdered sugar
3 teaspoons milk, or more as needed
Directions:
First, preheat the oven to 350F. Grease a 9×4-inch loaf pan with 1 tsp butter. Follow along the rest of the process by watching the Food Wishes tutorial on YouTube. Make sure to take the pits out of the cherries before throwing them in the food processor.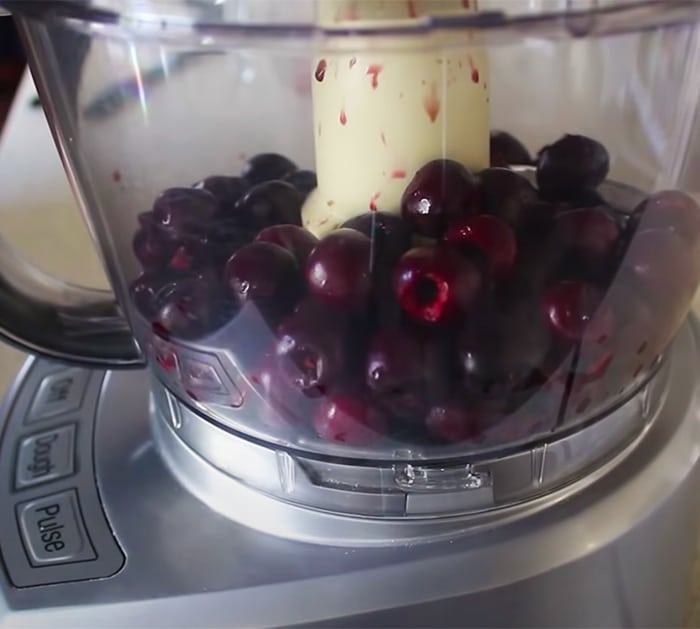 Next, add to the wet ingredients along with the chocolate chunks and chopped walnuts. Stir briefly to combine. Then, mix the dry ingredients in until the flour is disappeared.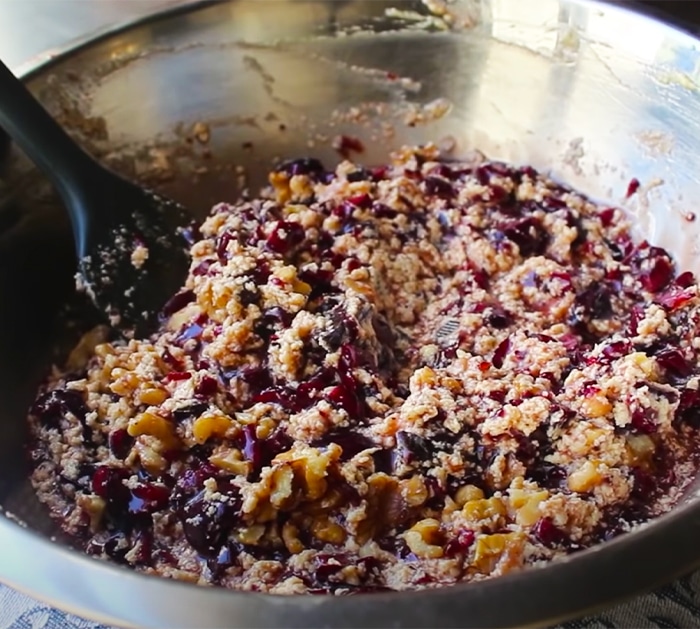 I want to make a cherry chocolate loaf now because it would be my alternative for banana bread. It looks perfectly made on the inside when he sliced the loaf. I knew cherries and chocolate were a perfect combination, but I never thought about in the form of a baked good.