When I first saw N'Oven – Cake Cookies tutorial on YouTube, and I thought about how convenient it is to make bread in a frying pan. I've never made bread before, but this method sounds quick and easy. This is an eggless recipe, and the ingredients are simple. After seeing the results of the bread, it made me want to make some because of how bouncy and soft the texture appeared in the video. I haven't seen a bread that looked this thick, dense and fluffy. When she pressed down the bread in the video, it sponged back up. It reminds me of a sponge cake or dessert. The sesame seeds on top make the bread look a little fancy, which is great if you're bringing it to dinner or gathering. I've always thought bread would take a long process, but I've found this recipe that speeds up the process.
Ingredients:
3/4 cup lukewarm water
2 tbsp sugar
2 tsp yeast
2 cup flour / Maida
1 tbsp powder milk
½ tsp salt
1 tbsp oil
sesame seeds
liquid milk
Directions:
First, in a large bowl add lukewarm water, sugar, and yeast. Stir and cover. Let the yeast activate for 5 minutes. Add the flour and knead. Once the dough has risen for about an hour, transfer it in a pan. Brush the oil in the pan and place the dough.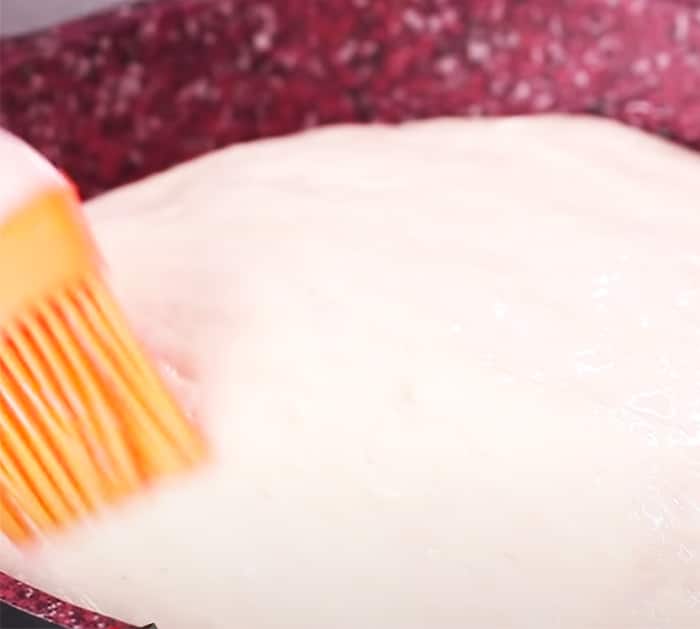 Next, let the dough sit in the pan for about 15 minutes then brush liquid milk on top. Sprinkle some sesame seeds on the dough. Then, cook on low medium heat for 15 minutes. Flip the bread and cover with a lid.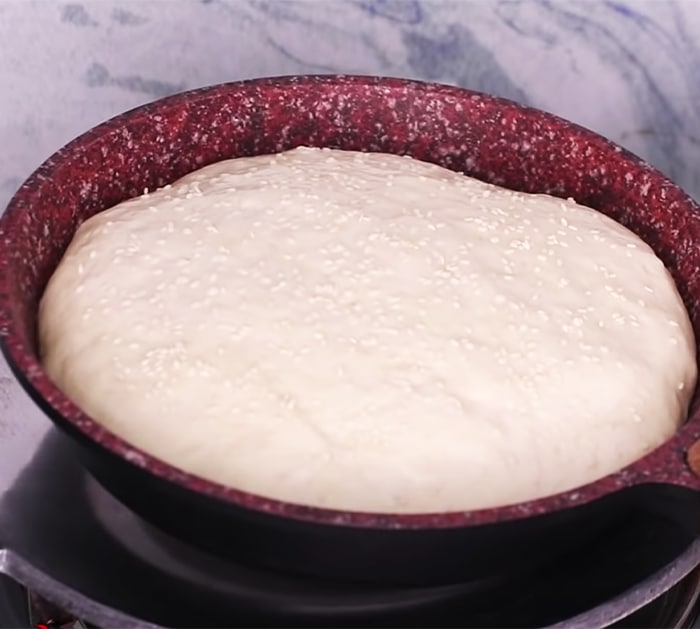 Overall, this was a cool video to watch because I learned something new. I'm willing to try out this recipe because it doesn't take much time and it looks super tasty. I love how the bread is fluffy and soft.