I love everything about this bench, it is easy to assemble, it is so cheap, and it looks fantastic. This lovely outdoor bench requires no hammer, no nails, no sanding, and really no carpentry skills at all. All you have to do is buy some cinder blocks, some four by four long pieces of wood, and put the whole thing together by using a very simple stacking method. Within one hour you will have a gorgeous bench that looks absolutely amazing. The only pre-planning you need to think about is deciding where you want to place your bench. When you find that nice shady spot where the bench is going to serve your needs best, just build it right there. You can move the bench, but that will involve taking it apart, but that really isn't the end of the world, it is just better if you measure and really think about where this bench should go to avoid having to move it. Just find a space that's level and make this dream come true.
Materials:
PL900 (or your favorite construction adhesive to bond blocks together)
6 (4 x 4) pieces of wood
16 cinder blocks
Cushions, pillows, and candles (if you want to dress it up)
Directions:
In this awesome video tutorial, you will learn to construct the cinder block frame using PL900 adhesive that you will let dry for 24 hours.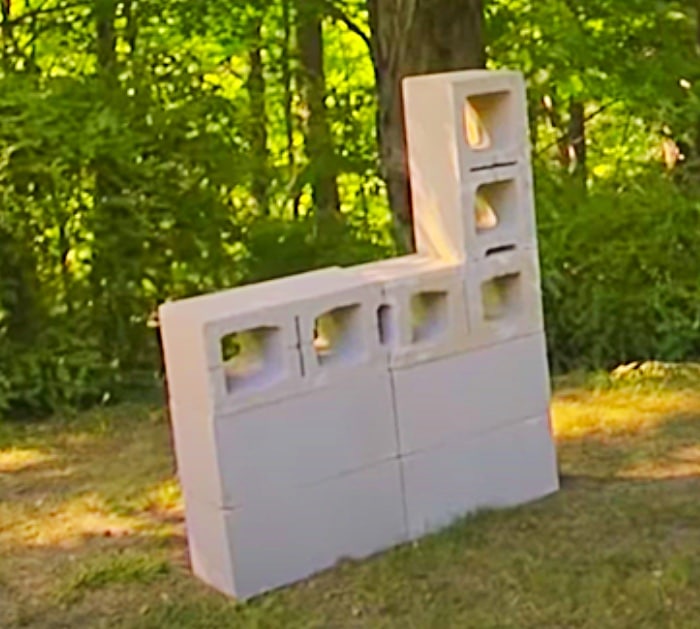 Then, you will add your four by four wooden poles and that is all, my friends! You have yourself a wonderful bench!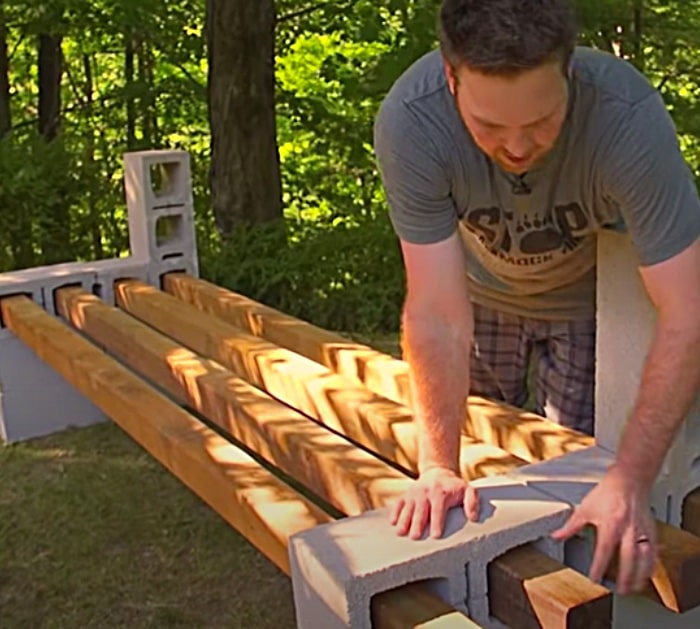 This is one of the easiest and cheap furniture projects I have ever found.


Love this cheap DIY furniture idea for the yard? Pin it on Pinterest to save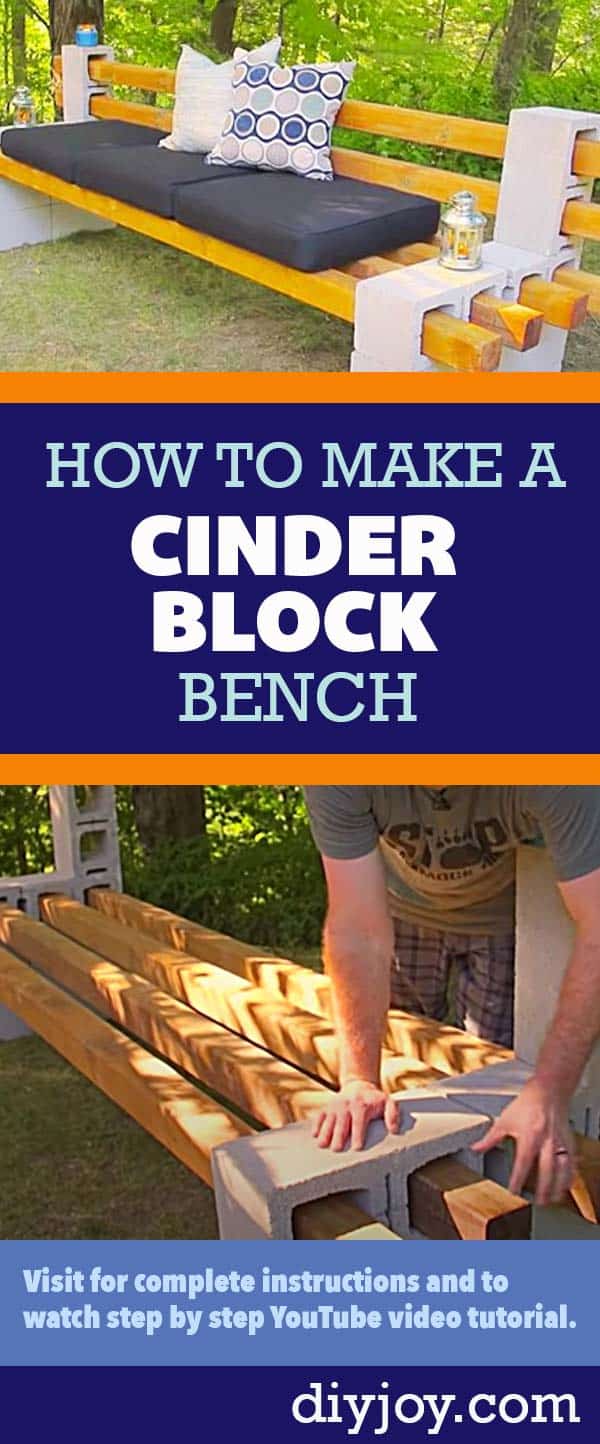 How To Make A Cinder Block Bench