I found a great DIY cloth facemask by Kristen Omdahl on Youtube where she is using a bandana to make a barrier facemask. Luckily bandanas are something I have a lot of because I was recently making bandana pillow covers and ordered way more bandanas than I actually needed. Not only will this mask work with bandanas, but it will also work with scarves of any kind. Not only is it a no-sew mask but it doesn't require any fabric glue either, all you need are 2 rubber bands to hold this together. I know there are many barrier mask tutorials on Youtube that require a sewing machine, but many people do not have a sewing machine and you still want a sturdy barrier mask to wear alone or to put over another disposable paper mask for extra protection. There are many reasons to choose a cloth mask and as a rule, they are my preference because you can sterilize them in your wash with many natural substances such as distilled white vinegar, hydrogen peroxide, or Clorox Bleach along with your favorite laundry soap. I put a couple of drops of essential oil on my cloth facemask, to add a bit more of a barrier between my air passages and dangerous contaminants. The other thing I love about this cloth mask is that there is a layer of cotton batting which really adds to the protective barrier layer. The materials are really simple and straightforward as well. However, the masks that you can make at home are not proven to protect against COVID 19 and I have only made them in a pinch to wear with another disposable mask. For in-depth information regarding how to protect yourself against COVID 19, please view this link from the CDC Website describing all safe practices during the COVID 19 outbreak.
Materials:
A Bandana
2 Rubber Bands (or hair ties)
Directions:
In the video, you will learn to fold the bandana perfectly to make a mask shape.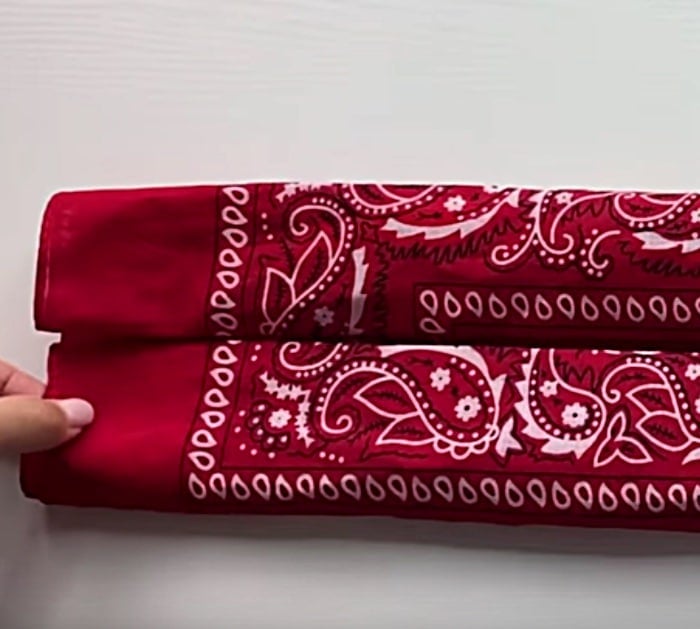 Then you will attach rubber bands to each end and fold the remaining bits in creating this wonderfully simple mask.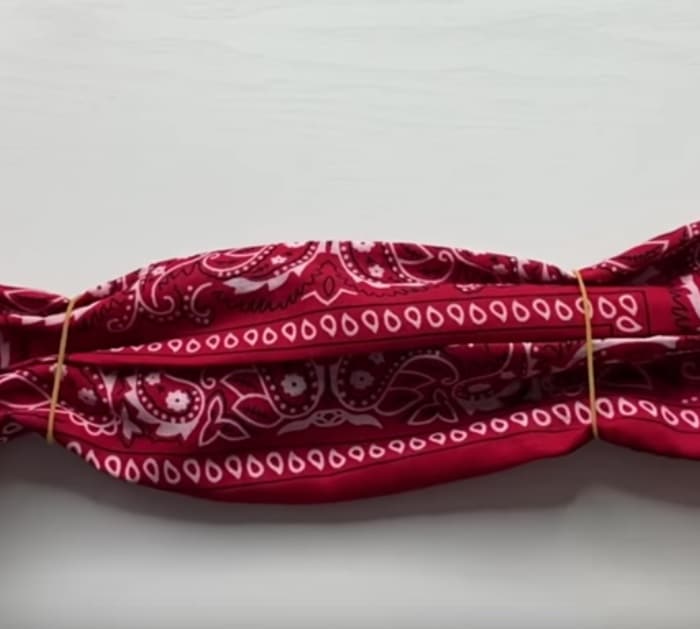 This is the easiest mask tutorial yet, just love it! No sewing or gluing!
How to Make A Bandana Face Mask, No Sewing Required