There is nothing more delicious than food that you grew or made on your own! Just like fruits and veggies that you planted and patiently took care of until they are finally ready for harvesting. There are a lot of benefits to growing your own food such as they are healthier and fresh because you can get them from your garden and take them straight to your kitchen. Learn how to grow your own pineapple in containers at home with this easy-to-follow video tutorial by Darcizzle Offshore on YouTube.
Supplies:
Pineapple
Peat moss
Perlite
Worm castings
Sand
Soil
Cocoa coir
Fertilizer
Coffee grounds
Container or pot
Directions:
Step 1
If it's your first time planting a pineapple, then you can use a store-bought one and cut off the top of the pineapple as close to the crown as possible. Rip off the leaves at the bottom to expose the dormant roots, then leave it, and let it sit to dry in the sun for a few days to weeks. Once completely dried, prepare the soil mixture using all of the ingredients mentioned above, then fill a pot or container with it, and stick the crown right at the top making sure it's standing right up, you can also plant the crown directly on the ground if you have a space for that. Let it sit in the sun part shade and in about 2 to 3 weeks it will have roots, transfer it to a larger pot once it grows too large, and make sure that it gets at least 6 hours of sunlight each day.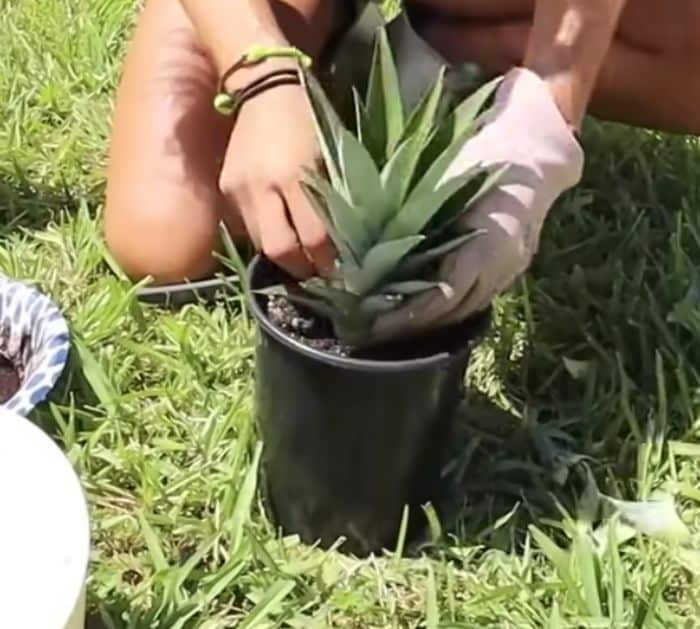 Step 2
It is also important that the pineapples get the right acidity and that you give them blooming nutrients to encourage them to fruit. Also, remember to treat it like a succulent and not water them every day because they are drought-resistant and they like a good dry area. Once the plant bore fruit, harvest the pineapple, then remove the crown, and replant it to grow another fruit. Some plants will also grow what's called slips and suckers, you can remove them from the mother plant, and plant them as they will grow fruit, too, in fact, they will grow even faster!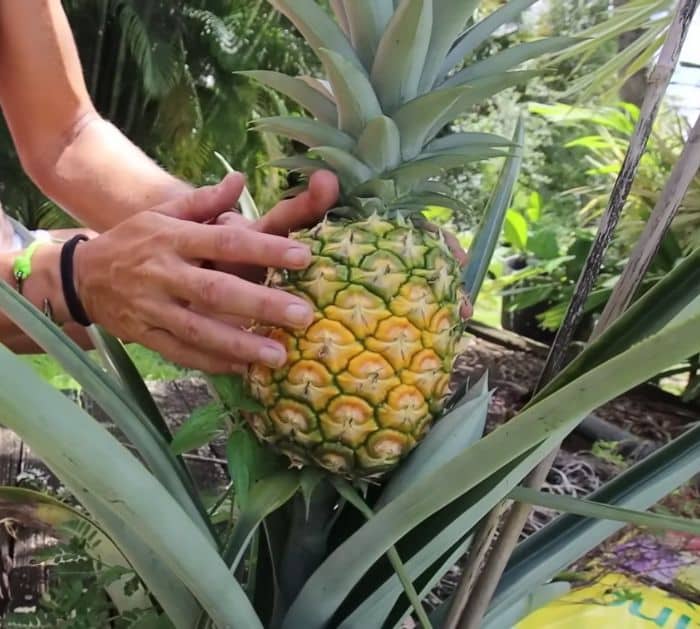 *All image credit belongs to arcizzle Offshore via YouTube. Follow and subscribe to her channel for more!
How to Grow Giant Pineapples in Containers