Ever wanted to learn how to draw a rose, or for that matter anything? Some of us were born learning how to draw and others of us, well, not so much. However, just because you were not born with amazing artistic talent does not mean you can't practice and actually become pretty good at drawing. Practice and understanding basic drawing techniques have helped me tremendously. I thought it would be nice to share some of my latest attempts at working on basic drawing tutorials with you. Here is my first – a step by step tutorial for learning how to draw a rose, complete with Youtube video.
All you need before you start is some paper, preferable a reasonably heavy weight, but copy paper can also work. If you want to ink or color your drawing, I would hunt down some card stock before you start. Grab your pencils or your iPad and an app like Procreate, then start learning how to draw easy roses like mine.
How to Draw A Rose
Step One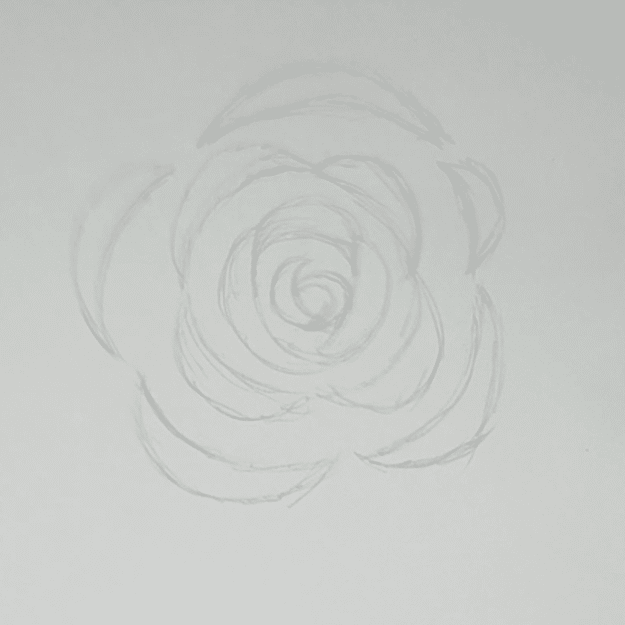 Starting from the center, draw little moon shapes that circle around one another like this. If you see in the photo or video, the center of the rose starts with two, the next has three drawn in, then four moon shapes, and then five for the outer layer of the rose. I like to vary the sizes of the moon shapes a little bit so that my flower is not perfectly symmetrical, since no roses ever really are that way with the flower petals.
Step Two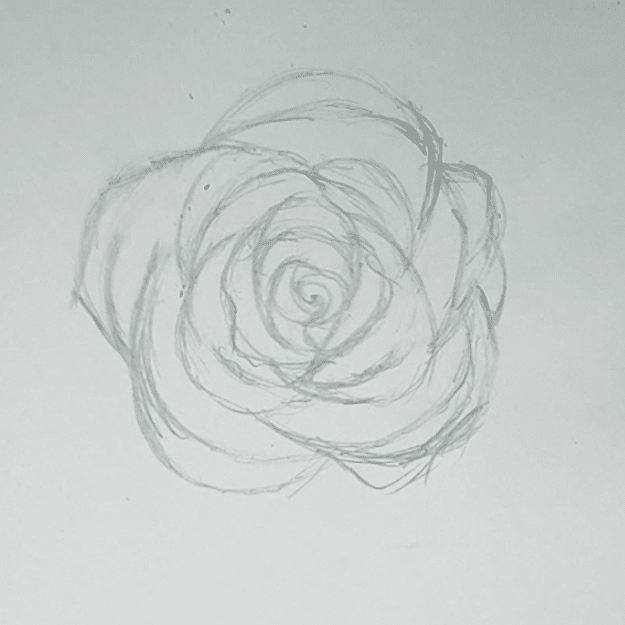 Now start drawing more sketchlike lines to connect the moon shapes, making them look more like petals. You can use your eraser here if you need it.
Step Three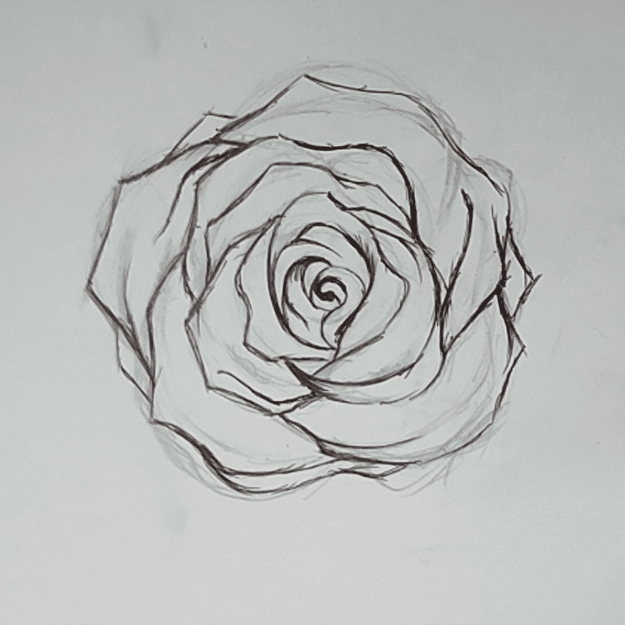 Once you have finished the pencil part, you can ink in your rose drawing. This is how to use a pen to outline the rose drawing. You may erase your pencil lines if you like. Sometimes, I like to leave mine. However, if you are going to ink the rose, you probably want to erase the pencil marks. If you are going to color your rose with watercolor or markers, be sure to use a permanent ink pen here or you are likely to have a big mess on your hands, if not.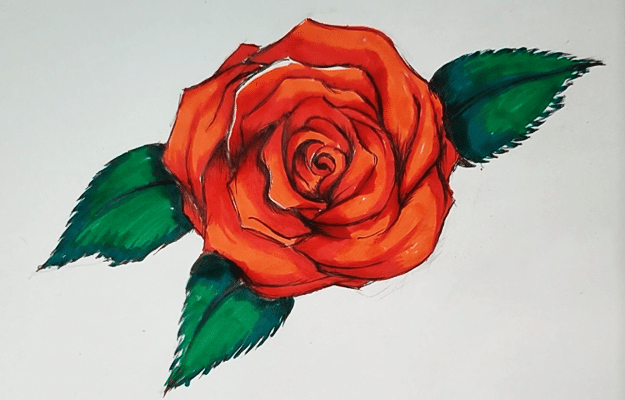 To color a rose, you may use colored pencils or Copic style markers. If you are using markers, then you will end up with a drawing of a rose that looks like this, but you can make the flower any color you choose. Definitely a cool project to try when bored. The Youtube video for drawing a rose shows the whole process in more detail, so be sure to check that out, then grab some art supplies and follow along with me as you practice these techniques.