Cleaning a gas grill can be pretty challenging, but once a year, you need to clean it deeply so it will stay in top condition. Lucky for us, Dave's Ohio BBQ & More on Youtube shares a step-by-step tutorial on cleaning a gas grill properly. Not only that, Dave's Ohio BBQ & More also shares a super-effective homemade cleaning solution – say goodbye to those expensive cleaning solutions that don't work most of the time. Watch the video tutorial below and start learning.
Materials:
spray bottle
nylon scrub brush
plastic scraper
scotch-brite pad
steel wool
disposable foil pans
roll of paper towel
thick steel wool scrubber
shop-vac
Ingredients for the homemade solution:
1 & 1/2 cup of white vinegar
1 & 1/2 cup of water
1 & 1/2 tsp of baking soda
Directions:
Step 1
First, in a mixing jug, mix 1 & 1/2 cups of white vinegar, 1 & 1/2 cup of water, and 1 & 1/2 tsp of baking soda. This will be the cleaning solution. Moving on to the cleaning, run the grill on high for about 5 to 10 minutes while scraping it down with a brush, then let it cool. Next, remove the grill grates aside and start working on the interior. Scrape off any loose bits of food down the bottom of the grill. Use shop-vac to make sure you get any small particles. After this, brush any loosened-up bits of food using a nylon brush to those hard-to-reach areas and corners of the grill. Next, spray a generous amount of homemade solution on the heat deflectors underneath the burner. Let it sit for 10 minutes. Back to the grill, continue to brush and scrape the interior part all the way down. Once the interior is clean, remove the bottom pan, spray it with the solution, and wipe it clean.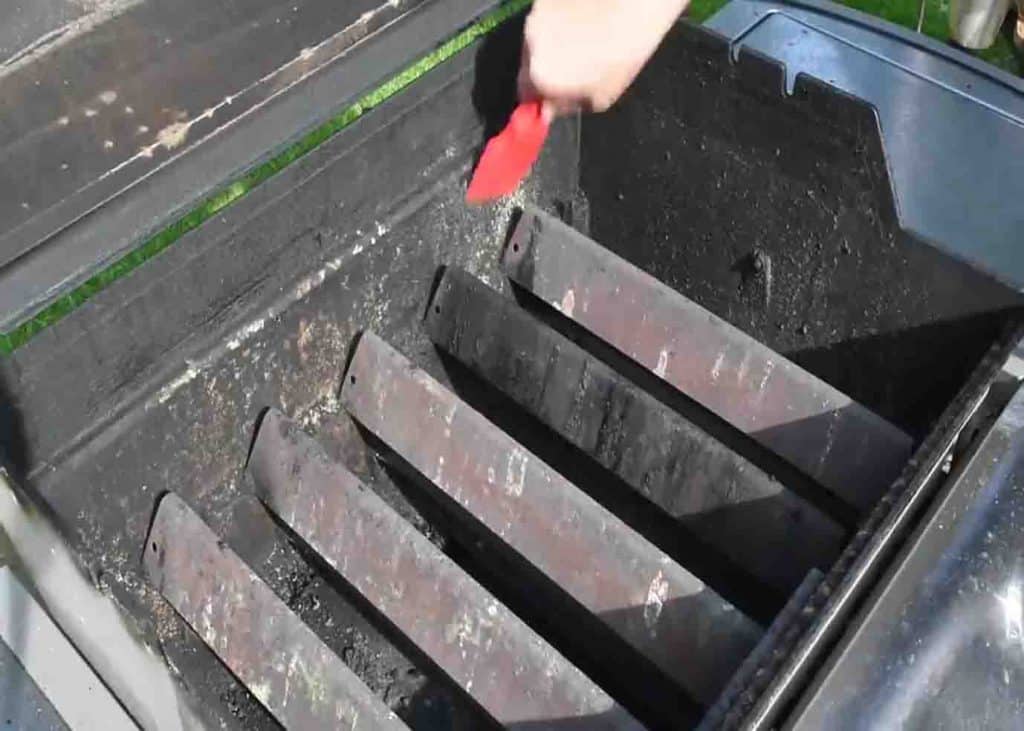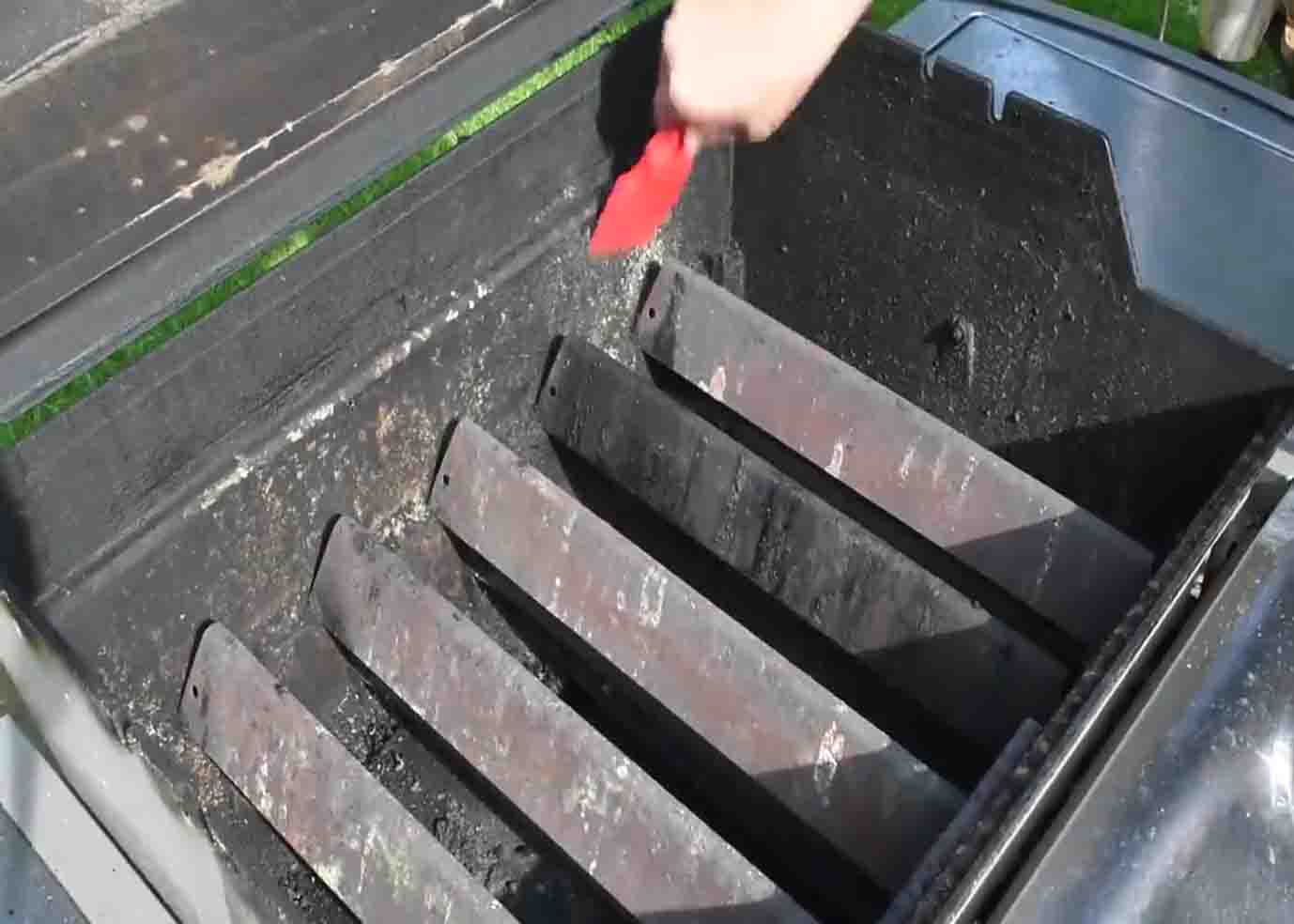 Step 2
Moving now to the flavorizer bars and heat deflectors. Scrape off any loose bits on the flavorizer bar using the scrub brush. Next, brush the heat deflectors using steel wool. (Brush them really hard.) After this, place the flavorizer bars, heat deflector, and grill grates back on the grill. Next, spray a good amount of the homemade solution to the exterior of the grill and wipe it clean using a paper towel. (This is for all the stainless parts of the grill.) After this, spray the solution on the lid and brush it with a scotch-brite pad. Spray some solution also to the burner knobs and handle and wipe them off clean. As for the storage area underneath the grill, vacuum it, spray some solution, wipe it down, and you're done. Turn on the grill for about 10 to 15 minutes just to let any solution evaporate and get it nice and dry. After this, let it cool off, then put back the cover.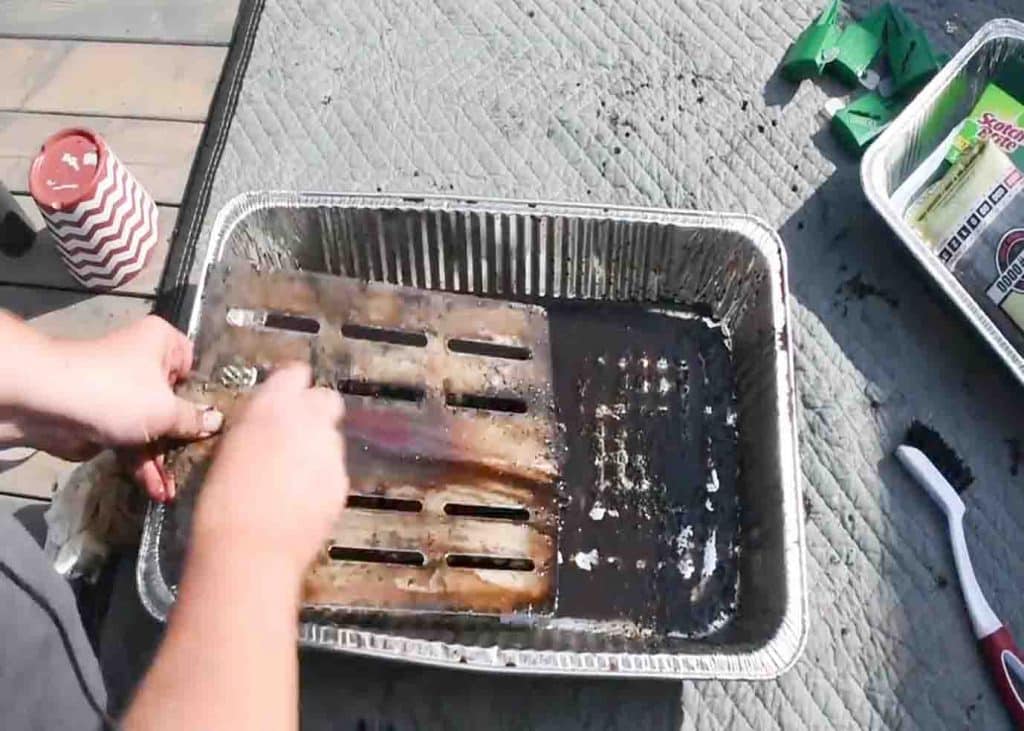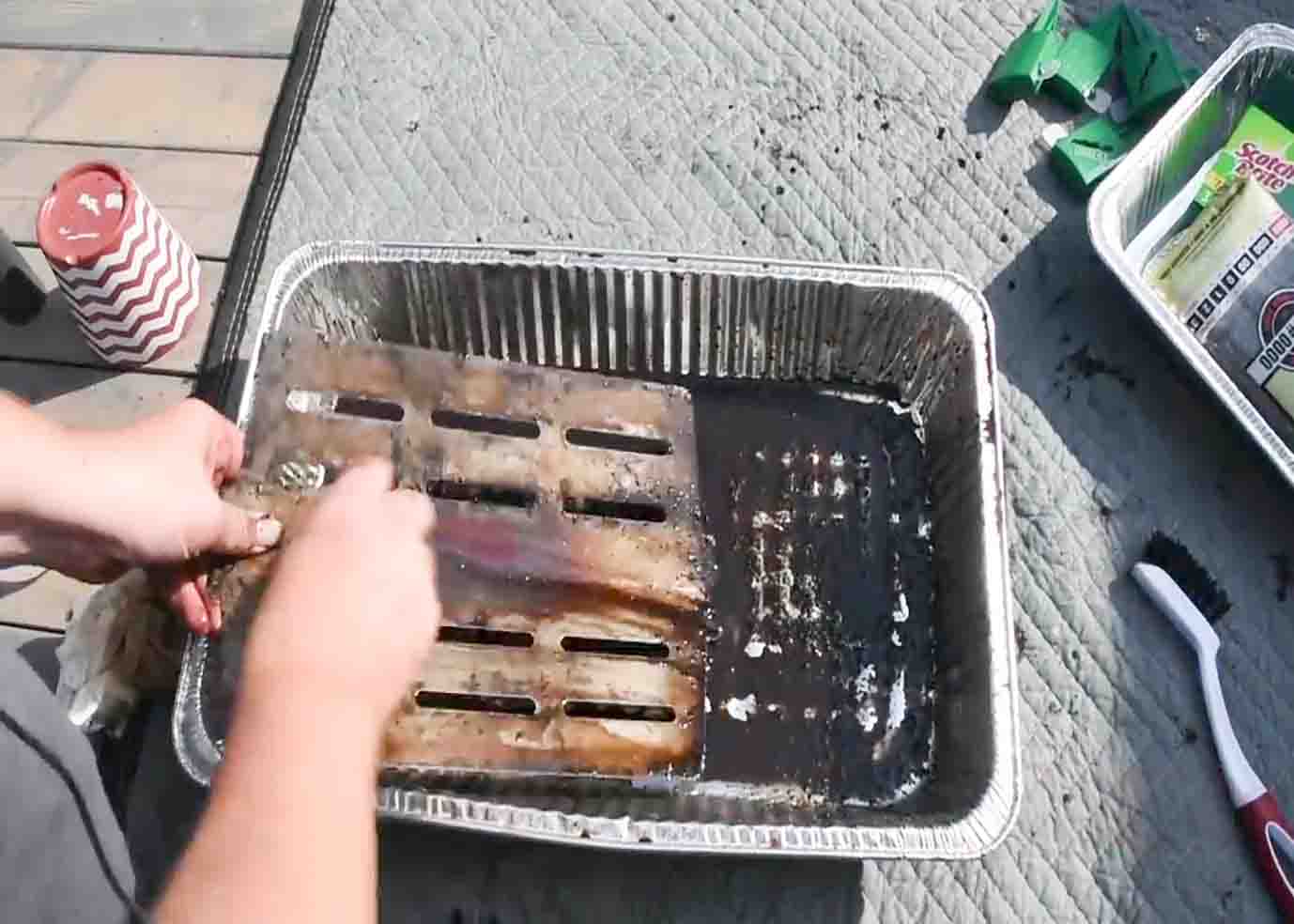 How To Deep Clean A Gas Grill