Starting to quilt can be intimidating, especially if you don't have enough knowledge. But everybody starts from almost zero knowledge, and with the help of this video tutorial from Fat Quarter Shop on Youtube, you'll be able to pick up some fantastic tips for your quilting journey. A solid cutting foundation is beneficial for a quilter, which is why learning how to cut your strip sets accurately will surely help you along the way. Watch the video tutorial below to learn the step by step instructions.
Materials:
fabric yardage
ruler
rotary cutter
cutting mat
Directions:
Step 1
To start, press your fabric really well, then make sure the selvages meet. Next, lay your ruler on the uneven edge, match it to the fold line of the fabric horizontally, then cut it slowly using the hand-walking trick. After this, turn the piece of fabric over, lay the ruler down, and cut the size of the strips you need (in this case, the strip size is 2 1/2″).
Step 2
Once you cut your first strip, unfold it and check the folded area. You don't want to see boomerangs or V's because that's going to be the problem area. If you have anything like that, do a new clean-up cut where it becomes a perfect 90-degree angle.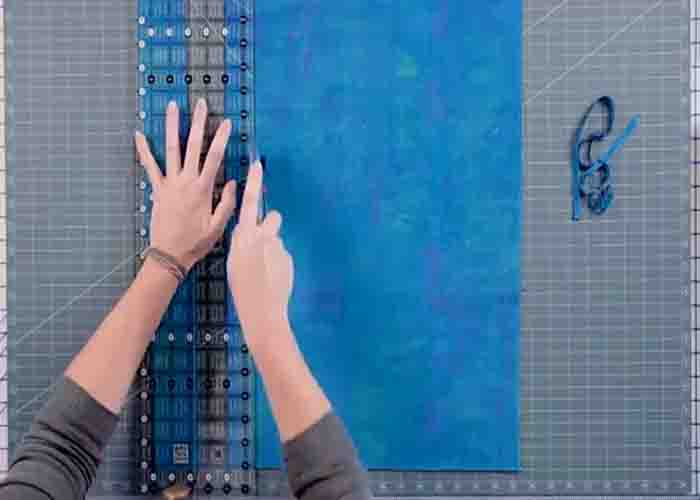 How to Cut Fabric Accurately for Quilting Strip Sets