Cleaning your tile grout could be time-consuming and physically tiring, especially if you have to go down to your knees just to clean the floors, and if you are also not doing it the right way. Before I discovered this method, I have always cleaned the bathroom and kitchen floors with only soapy water, and I've also tried a couple of tricks that I've learned online, but nothing has ever worked for me more than what Clean With Confidence on YouTube has taught me. It was a very simple and direct-to-the-point tutorial, plus, his tips and tricks are truly helpful!
Materials:
Vacuum or broom
Grout Eez or any grout cleaner you prefer
Grout brush, with or without a long handle
Mop
Bucket
Gloves
Directions:
Step 1
Before anything else, make sure to sweep the floor clean or use a vacuum instead to remove all of the trash, crumbs, and any dirt on the floor, then take your grout cleaner, and start applying a generous amount all over each grout line. Leave it for about 5 to 10 minutes to allow the solution to work, then after a few minutes, start agitating the grout lines using your grout brush, and make sure you wear gloves so your skin does not come in contact with the acidic solution.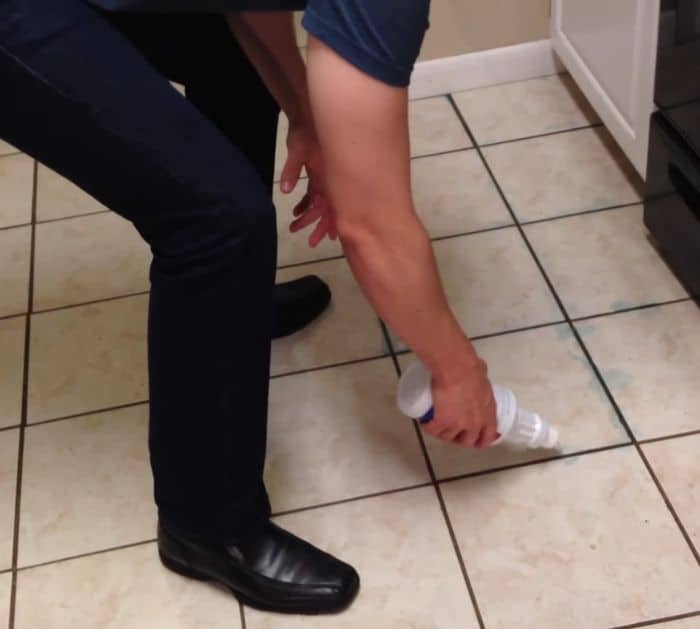 Step 2
Scrub them in a back-and-forth motion making sure to remove all of the dirt buildups, then once done scrubbing, rinse the floor clean with a wet mop, and make sure to wash the mop in a bucket of water constantly. If the water starts to become really dirty, then dump it outside and change the water (do not dump it in your toilet or drain as the water has already become filled with acid from the solution), and continue to mop until the floor is clean. If the grout is still dirty, then repeat the process as needed, and you're done!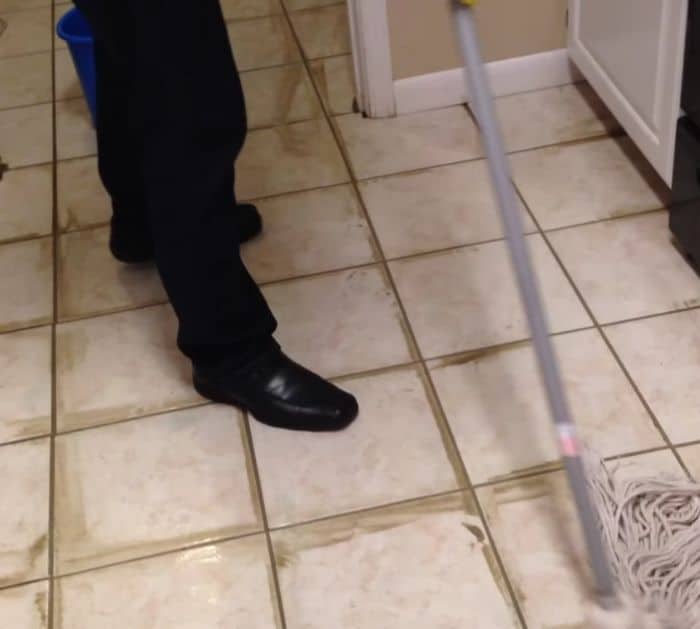 *All image credit belongs to Clean With Confidence via YouTube. Follow and subscribe to his channel for more!
How to Clean Your Grout Like a Pro