You don't need glass cleaners to make your car windows streak-free! This simple and easy method by Epic Automotive Detailing can give you the results that you are looking for. No need to spend money on different products that will only leave residue on your windows.
Materials
bucket
warm water (do not use boiling water)
synthetic leather
traditional towel
Note: If your windows have sticker residue, you need to use glass cleaners.
Instructions
Step 1:
Move your car to the shade while cleaning to keep the glass cool. Before you do this, make sure your car is already clean.
Step 2:
Fill a bucket with warm water, then soak the synthetic leather. Make sure not to use boiling water as it can damage the synthetic leather and will end up with an unpleasant smell. Also, do not leave it in the bucket for too long. This type of cloth can hold large volumes of water, which means it can also take off a lot of grease and grime off the glass. Slightly wring it out, then fold it over three times. This will hold plenty of water now.
Step 3:
Put down the window slightly so you can tackle the scum lines around the top edges. Wipe the glass with the synthetic leather in a crisscross pattern.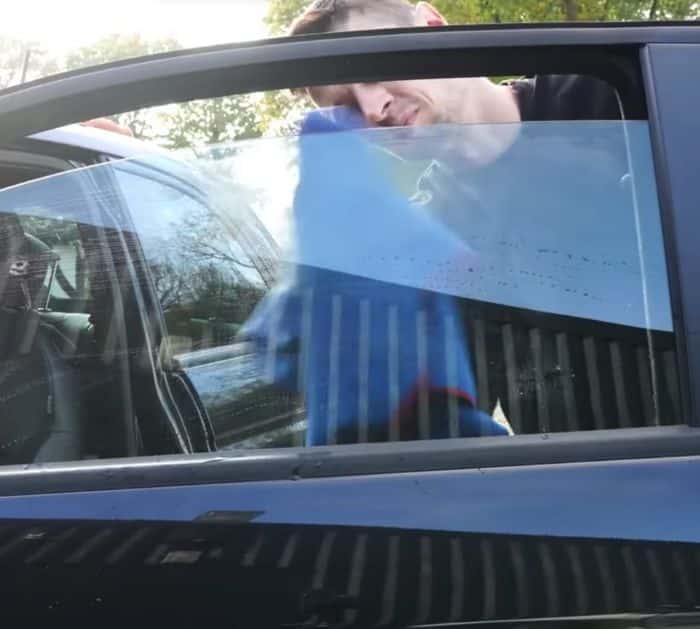 Step 4:
Wring it out and fold it over one more time to the clean side.
Step 5:
Repeat the process with a crisscross pattern. This time the glass should be almost dry.
Step 6:
Take the clean towel, fold it over and wipe your windows in a crisscross pattern. You want to dry it as much as possible, especially during the cold weather. You will not get smears or condensation using this traditional towel unlike other types of towels. That's it!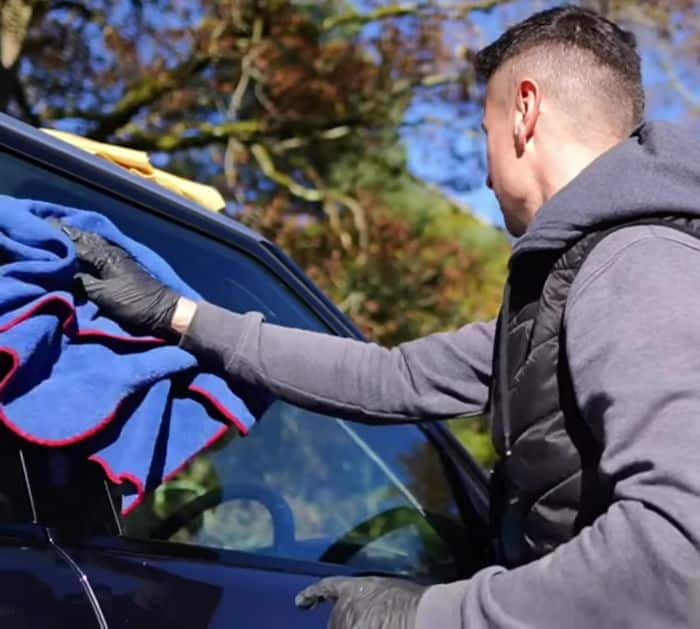 How to Clean Car Windows Without Streaks