Gas burners are always complicated to wash and they get dirty easily from cooking. However, this tutorial by Trop facile! on YouTube shows how easy it is to clean a gas burner using white vinegar and a stainless steel sponge. I know how easy it easy to get food splashed onto the gas burner, and letting it build up over time can be a hassle to clean if you don't clean it immediately. I'm speaking from experience because my parents had a white gas burner stove, which was harder to clean off. It's not fun cleaning off gas burners, but it needs to be done, and tutorials like these are so helpful. These as simple and easy tricks to use when cleaning your gas burner, economically and ecologically.
Supplies:
high concentrated white vinegar
stainless steel sponge
dish soap
universial stone cleaner, optional
Directions:
First, start off by removing the burner from the stove. Then, place the burner in a bowl with hot white vinegar. Let it soak overnight, and the smell of vinegar can be strong so make sure to place it outside.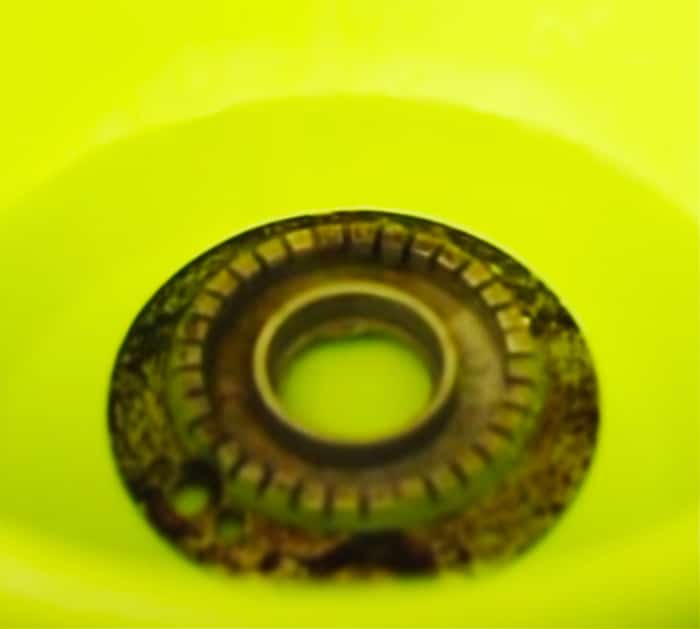 Next, drain out the vinegar and add dish soap to the metallic sponge. Place the burner at the bottom of the sink and start scrubbing hard to take off the excess black dirty marks. This can take a process to rub off, but make sure to rinse after a while of scrubbing.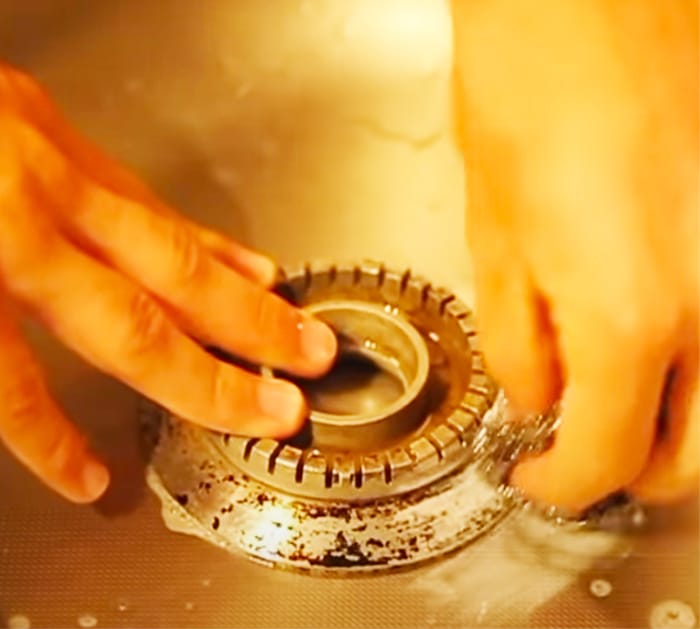 I think it's interesting to soak in white vinegar overnight to help the residue come off easier. Also, I think it's cool that he uses a "universal stone" that seems to work better too. If you're on a budget, these are easy cleaning tips when cleaning your stove in the kitchen. The metallic stainless steel sponge is a miracle.