Hinged hoop houses are pretty neat and come in handy for a raised bed for the wintertime. I have a garden at home and this would be great to keep my vegetables fresh all year long. Once it starts to get cold, I put outdoor blankets over them because they're grown everywhere in the backyard. The Gardening Channel With James Prigioni comes out with some of the best tutorials for gardening. He has a lot of tips and techniques when it comes to gardening that are super helpful. I think my next goal is to make a garden in a raised bed. My parents grow so many different kinds of veggies so they wouldn't all fit in the raised beds. Some of the vegetables grow out to be tall and big, so keeping it in a raised bed isn't the best either.
Materials:
6 Mil Greenhouse plastic
2-in x 4-in x 8-ft Stud Douglas Fir X4
1/2-in x 10-ft 600 Schedule 40 PVC Pipe X63/4-in x 1/2-in x 90-Degree PVC Sch 40 Tee X6
1/2-in x PVC Sch 40 Cap X6
Furring strips 1 in. x 2 in. x 8 ft. Pressure-Treated Board X4
1 and 1/4 in Deck Screws
3 and 1/2 in Deck Screws
Snap Clamp 1/2 Inch X 4 Inches Wide For 1/2 PVC Pipe
Hinges X2
Stainless Steel Handle X1
Directions:
First, take the 2×4 wood and match it to the same size as the raised bed. Pre-drill the white caps and screw them into the wood. Drill them closest in the inside corner because it will be the one layer of the hoop house.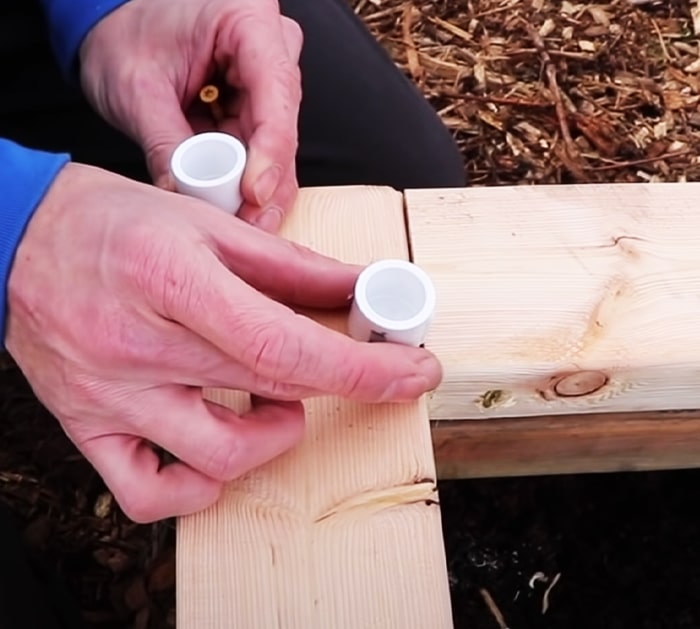 Then, continue to watch The Gardening Channel With James Prigioni YouTube tutorial for all the complex and detailed instructions on how to attach the PVC pipes together for the hinged hoop house.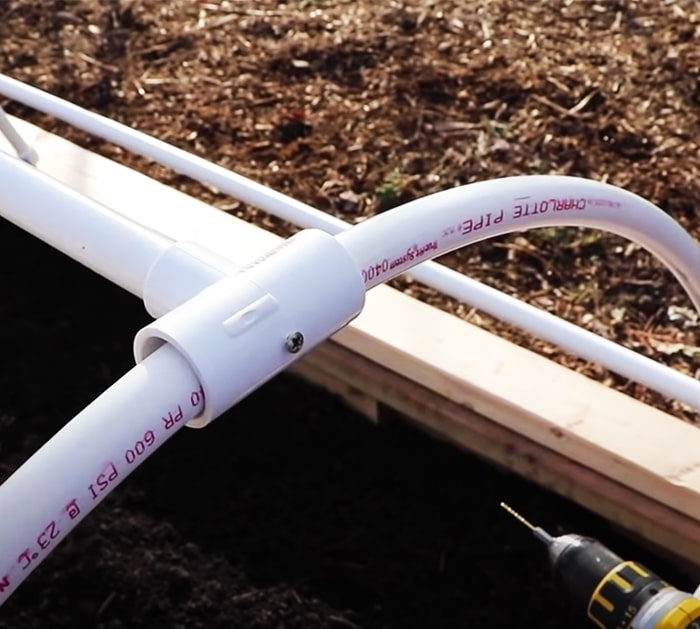 Overall, this is a smart idea and my dad would love to make this for his plants. I think it's one of the best way to preserve the veggies so they don't die in the cold.