If you're looking for a quick vegetable dish for dinner, I recommend this hot honey fried cabbage from Simply Mamá Cooks on YouTube. It's my go-to veggie recipe, and this is always a hit with my family. It's aromatic, flavorful, and super quick and easy to prep. This dish doesn't need 30 minutes, so it's perfect for busy weeknights. It's also a good dish if you don't know what to serve, as it has easy ingredients. What are you waiting for? Try this today and see for yourself. Watch the video below to learn the step by step instructions.
Ingredients:
2 lb cabbage, chopped
1 lb bacon, chopped
1 medium onion, sliced
2 cloves of garlic, minced
1 tsp crushed red pepper flakes
1 tbsp Louisiana hot sauce
1 tbsp honey
salt and ground black pepper, to taste
Directions:
Step 1
To start, remove the cabbage cores and chop them into squares. set them aside. Next, chop and fry the bacon until cooked through. Once done, add the sliced onions right into the bacon with the rendered bacon fat. Saute until the onion becomes aromatic and soft. Next, add the minced garlic and 1 tsp crushed red pepper flakes and cook until fragrant. Now, add the chopped cabbage. Season with salt and ground black pepper to taste, and saute until the cabbage wilts down.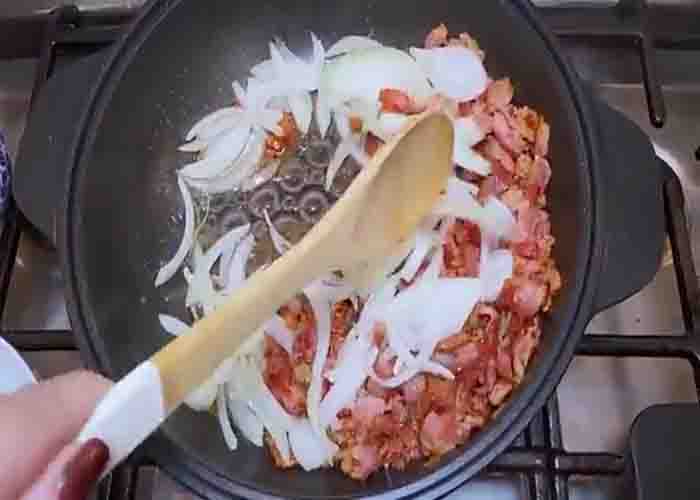 Step 2
After this, cover the pan with its lid and let it cook further on medium-low heat for five minutes. Then, add 1 tbsp Louisiana hot sauce and 1 tbsp honey. Mix well, continue to saute for another five minutes, then turn off the heat. Serve and enjoy!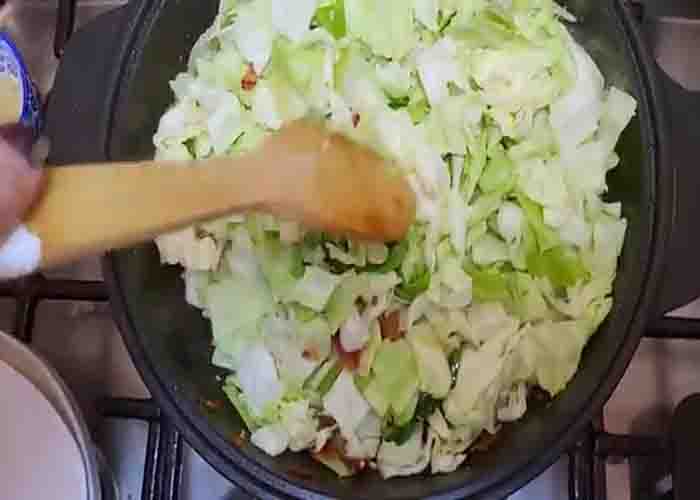 Hot Honey Fried Cabbage Recipe