Learn how to make this delicious strawberry moonshine requiring only 3 simple ingredients you probably have at home! It is super easy to make and tastes even better. You can learn how to make your own strawberry moonshine in minutes by following this simple tutorial.
Strawberries have always been my favorite food ever since I was a kid. Even today, when I have the choice, I will almost always choose something strawberry flavored over anything else. Until today, I had never even heard of strawberry moonshine until today when my friend sent me this recipe. Once I saw it, I knew that I had to try it immediately. Since my neighbor had wild strawberries growing in her backyard, I made a deal to trade a jar of the moonshine I was going to make, in return for some of her fresh strawberries. When I got home from her house, I gathered my ingredients and began making the moonshine. I was shocked how easy it was to make, and the next day it was ready to drink. I took my first two jars over to my neighbors house for both of us to try. When we took the first sip of the freshly made strawberry moonshine, we both were amazed with how good it tasted.
Ingredients:
Step 1:
Fill a mason jar 3/4 full with strawberries cut into quarters.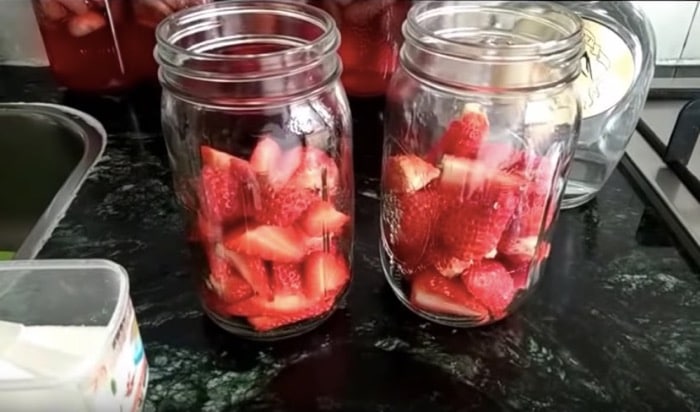 Step 2:
Add in 2 tbs of sugar and fill to the top with vodka, shake well.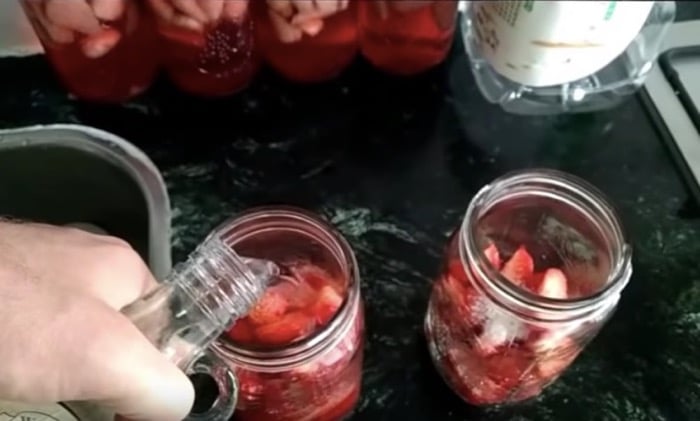 Step 3:
After 24 hours, pour the mixture in a coffee filter to separate the strawberries from the vodka.