Nothing beats a drink made from scratch, like this homemade sparkling peach iced tea from Fifteen Spatulas on Youtube. With a combination of peach flavor and freshly brewed tea, this drink is nothing short of refreshing. Impress your family by serving this delicious drink today! Watch the video below to learn the step-by-step instructions.
Ingredients:
For the rooibos iced tea:
4 cups of filtered water
4 tsp loose rooibos tea
For the peach simple syrup:
1 cup sugar
1 cup water
2 cups chopped fresh peaches
For the sparkling peach iced tea:
ice
Seltzer, optional
fresh peach slices, garnish
fresh mint, garnish
Directions:
Step 1
Place 4 tsp of rooibos tea into a pitcher, then add 4 cups of boiling filtered water. Let it steep for five minutes, then strain the tea out through a sieve. Pour the tea back into the pitcher and let it cool to room temperature, then refrigerate until completely chilled. Next, for the peach simple syrup, chop a couple of ripe peaches into pieces, then put 1 cup of sugar into a saucepan as well as 1 cup of water. Add the peaches, turn the heat to medium-high, and bring to a boil. Stir around and let it cook for about 20 minutes, mashing up the peaches as you go until the liquid is pink and the fruit looks a bit jammy.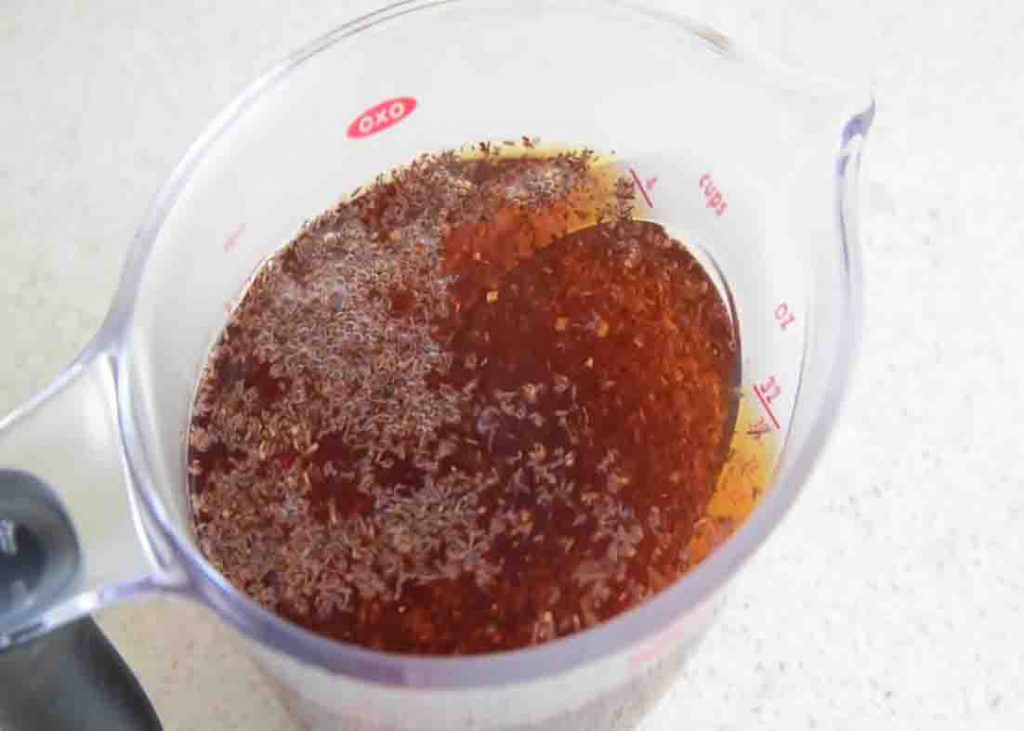 Step 2
Strain the peach syrup through a sieve, stirring it all around to let the liquid completely drain out from the peaches. Put the peach simple syrup into a jar and let it cool to room temperature, then chill in the fridge as well. Now, to make the iced tea, add some ice to a glass, then fill it three-quarters of the way up with your cold tea. Add a few tablespoons of the peach simple syrup (or as much as you like.) Add a splash of seltzer water to make it sparkling, then give it a good stir. Garnish with a slice of peach and a sprig of fresh mint.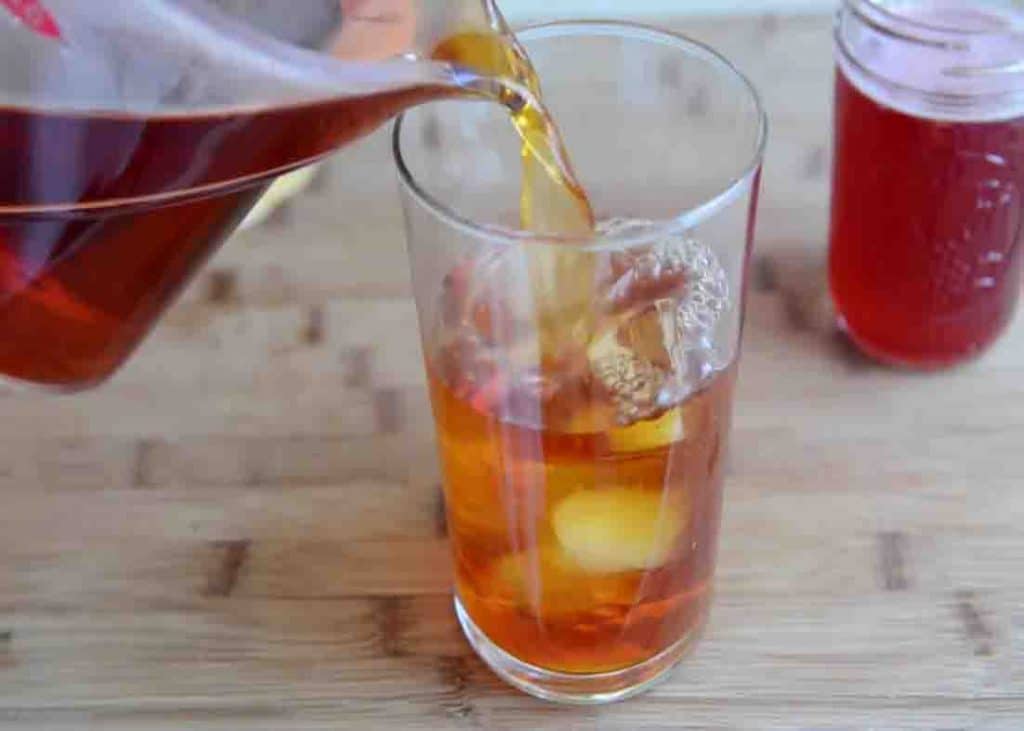 Homemade Sparkling Peach Iced Tea Recipe